This summer, I'll be sharing a series of short personal stories from the Our Voices, Our Stories booklet published by the Evangelical Lutheran Church in America's Justice for Women program.  It is available in full on the program's website, and is described thus:
"Rooted in the gospel, truth-telling is a part of all social change, no less so when confronting patriarchy and sexism.  This booklet of true stories, written by a variety of people across the ELCA, serves to encourage listening and dialogue about tough realities surrounding gender."
 Here is this week's story, submitted by a person who wished to remain anonymous:
I am an African American pastor in the Evangelical Lutheran Church in America (ELCA). At times I have had the opportunity to worship in ELCA congregations where I am the only person of color, usually when I am on vacation somewhere. Of course, being on vacation, I do not walk in with my collar on, so folks in the pew do not know if I have just moved into the community, if I am visiting, if I am on vacation, or if I am just looking for a church home. They do not know my economic status, educational background, profession, or my hopes and dreams, but they do know one thing that is obvious: I am African American.

On more than one occasion when I have gone into these churches, people stare at me and my first thought is that they want to say to me, "I think you made a wrong turn," because they look like they are very surprised to see me and wonder how I arrived there. At some of the churches, I experienced subtle hostility: people avoided making eye contact with me and they avoided passing the peace with me.

The most painful, though, has been when I have sat down in the pew and women have moved their purses to the other side of them very hurriedly as if they are afraid I might just run away with it.

I have experienced racism all my life, but the most painful is when it happens in a church. I know we are all sinners in need of forgiveness, but I am waiting for Lutheran congregation members to make a point to make a person who is "different" from the norm of the congregation feel welcome. At times, not one person in one of these congregations greeted me with any degree of Christian love.

In Evangelical Lutheran Worship, we find a prayer for social justice: "Grant, O God, that your holy and life-giving Spirit may move every human heart; that the barriers dividing us may crumble, suspicions disappear, and hatreds cease; and that, with our divisions healed, we might live in justice and peace; through your Son Jesus Christ our Lord. Amen."

Whether male or female, African American, American Indian, Asian, Latino, or white, we belong to the body of Christ.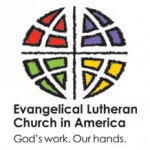 The invitation stands to allow these stories to spark conversation and more truth-telling:
"It is the hope of the Justice for Women program that you will be able to use these stories to educate yourself and others—and to add to them.  Only by naming and looking at the problems of sexism and patriarchy are we in a place to begin to understand them."
For more stories in my Our Voices series, click here, and for the full booklet, click here.