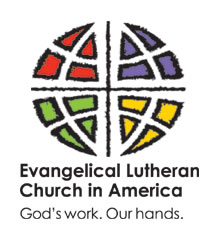 The Evangelical Lutheran Church in America is in the middle of its biennial (soon to be triennial) churchwide assembly in Pittsburgh this week.  It marks the 25th anniversary of the official formation of the ELCA from predecessor church bodies, and includes 952 voting members representing the more than four million baptized members of the national denomination.
About this year's theme, "Always Being Made New," the church says this:
"We are being made new every day. In Jesus Christ we are not unchanged. What God does in Christ is as radical as the death and resurrection of baptism, where new creatures in Christ rise to live "no longer for themselves, but for him who died and was raised for them." God is bringing that new creation to life among us in the ministry of reconciliation. In that service we no longer see each other as we did before. We are no longer strangers, competitors or enemies to each other. We are beloved companions in one body, restored to a communion where the rich diversity of our experiences, wisdom and abilities serve the common good in Christ. The new creation in Christ rises to life among us every day."
It's an interesting tradition, this gathering in of a church's representative decision-makers.  I think it was four years ago, in 2009, when I first took advantage of the technological capabilities that this new century has brought us and followed along on Twitter and watched key sessions via live streaming video.  That was the year of the milestone votes to affirm same-sex marriage along with the calls of gay and lesbian clergy to serve the church openly.  This
year
, the sessions are all paper-free and using iPads for assembly materials.  As for the issues under consideration, I'll be paying the most attention to "
Hearing the Cries
," a proposed social statement on crimimal justice, and synodical proposals on topics like gender identity discrimination, community violence, ministering to same gender couples and their families, and immigration reform.
Should you be interested to see what it looks like when a church assembles, the livestream video can be accessed here, the round-up of social media venues can be found here, and you can follow it on Twitter at #ELCACWA.