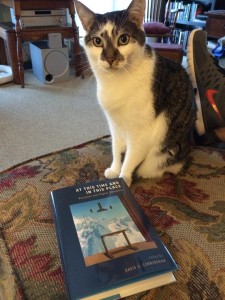 A new blog launches this month in partnership with the release of a new book on vocation in higher education. Editor David S. Cunningham describes VocationMatters.org this way:
"Over the next several years, a group of about forty academic leaders will be involved in a series of projects designed to create new scholarly resources on vocation and vocational exploration. This project is sponsored by NetVUE, which is administered by the Council of Independent Colleges. Our work is made possible by a generous grant from the Lilly Endowment, Inc.

"While we are also publishing journal articles and several books, we are aware that this project is part of an ongoing conversation about vocation as an important dynamic in undergraduate education. We want to support and nurture that conversation by making some of the work of these scholars available online. Hence, the participating members of the project's seminars (and some invited guests) will be posting some of their thoughts, observations, questions, and musings on this blog. We hope that you will be willing to visit this site often—and that you will read, consider, and comment on whatever you find here. We are eager for you to join this conversation."
You can explore and follow the blog by heading to it here, and find it on Twitter @VocationMatters.
I have written here before about my involvement in the project, and the first book to result from this national collaboration, At This Time and In This Place, is now available from Oxford University Press.
As you can see, my cat is very pleased with it.
Author note: Honorable Mention is a recurring feature on this blog, a quick mention-or shout-out to someone or something worthy of notice.