A Deadly Disease
Police Brutality
Violent Protesters
Violent Anti-Protesters
Another Painful Presidential Election Season
All very real problems.
All things that need to be discussed.
But too much attention on these current topics can cause….
Anxiety, Fear, Frustration.
I think it's time to STOP.
Children what's that Sound?
And Breathe.
And read about something else not so stressful.
How about some harmless but interesting
CATHOLIC TRIVIA
Impress your friends with this trivial Trivia.
And have something fun to think about for the rest of the day.
Fictional Entertaining Nuns
The Flying Nun ran on ABC from September 7, 1967, to April 3, 1970, producing 82 episodes of pure comedic joy, including a one-hour pilot episode. It was based on the book The Fifteenth Pelican (1966) by Marie Teresa Ríos. It started Academy Award winning actress Sally Field in one of her most early performances. She played Sister Bertrille, a nun who through a number of factors could fly.
She was stationed with a community of nuns in the Convent San Tanco in San Juan, Puerto Rico. It is the first and only American television series to be set in Puerto Rico. Sally hated the show and disliked the scripts so much that she refused to read them. She would learn her lines right before shooting each scene by looking at the script supervisor's script. The producers had a difficult job to do in the last season because the star nun was married and pregnant. Hiding a pregnant flying nun took a miracle of film making and editing.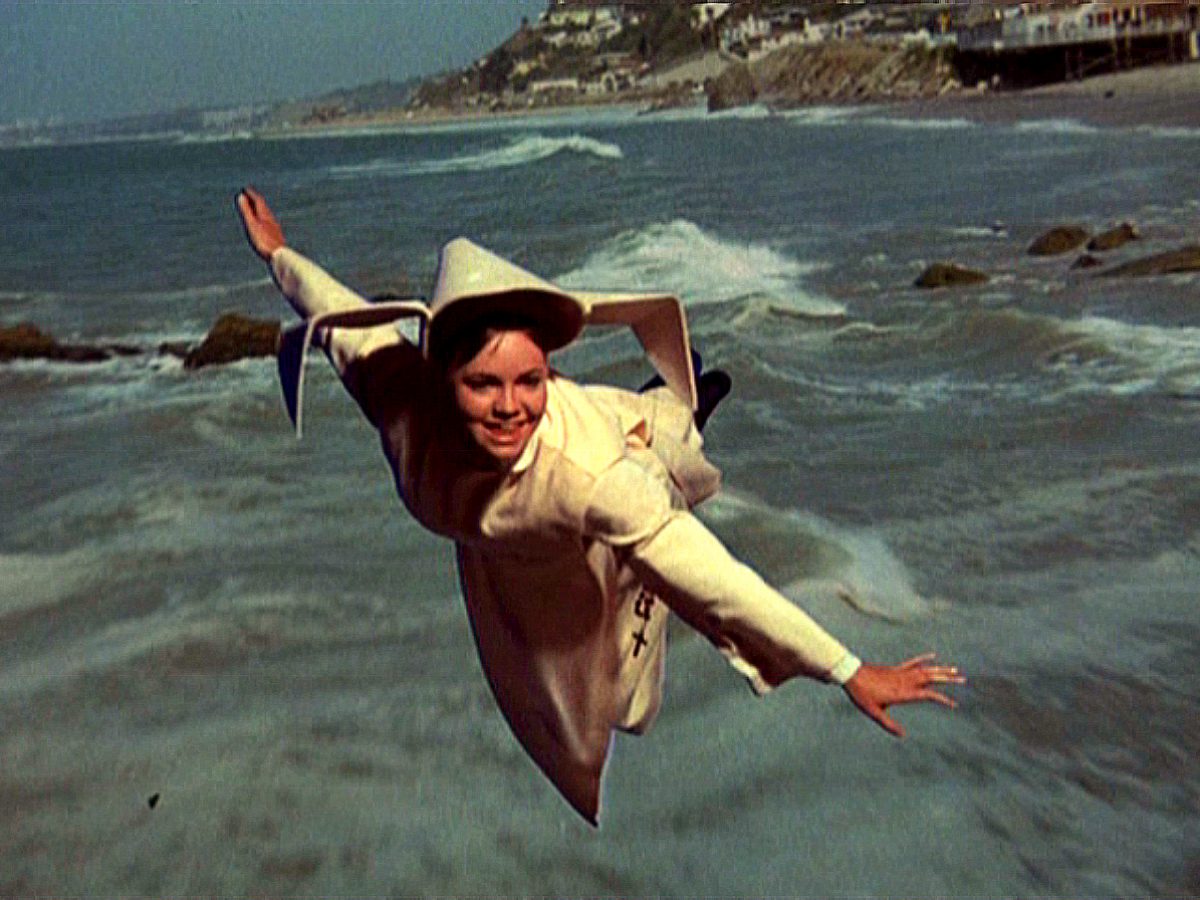 Sister Act (1992) is another comedic spin with nuns. This time around Whoopi Goldberg plays a lounge singer in the witness protection program hiding out in a convent disguised as a nun. While there at the convent, she helps form and lead the nuns living at the convent as a successful choir. The soundtrack to this is great by the way. In real life did the makers of Sister Act participate in real crime?
In 1993 actress Donna Douglas and her partner Curt Wilson sued the makers of Sister Act because they claimed that it plagiarized their book "A Nun in the Closet". The makers got sued again in 2011 by a nun named Delois Blakely who said the movie was based on her autobiography "The Harlem Street Nun"(1987) I guess because the movie was making money they wanted in on the act cause they were getting nun of it.
Sister Act was followed by a sequel. Sister Act 2: Back in the Habit (1993) and…
A Broadway Musical.
Warrior Nun is a Netflix action sci fi series based on some comic books called "Warrior Nun Areala" (1994) by Ben Dunn. It's about this young teenage girl who wakes up in a morgue after dying only to find a divine artifact embedded in her back. She discovers she is now part of the ancient Order of the Cruciform Sword that has been tasked with fighting demons on Earth. And it seems as if both the good guys and the bad guys both want her dead or in their service. Each episode Holds Secret Meanings as they are named after bible verses. Where else on TV can you learn scripture? The meaning of the scripture gives you a clue to what the episode is all about.
Episode 1: "Psalm 46:5"
Episode 2: "Proverbs 31:25"
Episode 3: "Ephesians 6:11"
Episode 4: "Ecclesiasticus 26:9-10"
Episode 5: "Matthew 7:13"
Episode 6: "Isaiah 30:20-21"
Episode 7: "Ephesians 4:22-24"
Episode 8: "Proverbs 14:1"
Episode 9: "Corinthians 10:4"
Episode 10: "Revelation 2:10"
Catholic Dramatic Movie Trivia
I Confess (1953) Otto Keller kills a man and confesses his sin to Fr. Michael William Logan played by the legendary Montgomery Clift. Soon the good padre is suspected of murder but because of his sacred vows of the confessional he can't confess the man's confession even when he goes on trial for the same murder the man confessed to him. The churches discipline to take this sacrament seriously provides the necessary thrills for this Hitcockian Drama. Karl Malden plays Inspector Larrue.
I Confess hearkens back to the days when personal morality was seen just as important off screen as it was as on screen. Sir Alfred Hitchcock said he greatly impressed with the performance of actress Anita Björk in movie Miss Julie (1951) so he hired her for I Confess. However, when she arrived in teh great dream land of Hollywood, Björk brought her unmarried lover, writer Stig Dagerman and their baby daughter with her. These were the days when this was frowned upon. Today nobody would even care. So since they were not married, Warner Brothers insisted that Hitchcock find another actress for the role of Ruth Grandfort. So Anne Baxter was hired instead.
In them movie Ruth once had a romantic affair with the priest, before he was a priest. Even thou it was before his vows of celibacy, because the film displayed this type of relationship, the movie was banned in Ireland. Oh how times have changed.
The Mission (1986) Publicity for the film for the Cannes Film Festival stated,
"The Mission deals with the Spanish and Portuguese colonization of South America in the frame of the conflict between the temporal and the spiritual power. This film could not have been made without the whole-hearted support of the Indian communities of Togorama, Burajon, Papayo, and Pangala in the province of the Choco, Colombia, and particularly of members of the tiny Guarani community of Iguazu, Argentina."
So a lot of extras in this Robert DeNiro, Jeremy Irons dramatic Catholic flick were played by natives who were authentic indigenous South Americans who spoke little English. They were given license to say whatever lines they wanted. According to popular rumor, they are cursing up a storm in a few scenes. And it has a PG rating.
The Passion of the Christ (2004) Director Mel 'Mad Max Braveheart' Gibson gives the Christian world a cinematic meditation on the sufferings of Christ as he journeys his way to Calvary to die for the sins of the world. Starring Jim Caviezel as Our Lord and Savior. Talk about a actor who really gets into his role, Jim in interviews with Newsweek magazine told of his real life passion filming on the set.
During the scourging he was whipped twice which left a 14-inch scar on his back. He dislocated his shoulder from the weight of the cross. He was struck by lighting while filming the Sermon on the Mount and during the crucifixion. The worst that happen from this was that his hair caught on fire. He hung on the cross during the dead of Italian winter with temperatures of 25°F/-4°C and 30-knot winds. This caused him to contract hypothermia and pneumonia. Finally, because make-up was used to create a swollen eye, his lack of depth perception gave him migraine headaches. I once remarked to my wife that you have to make sacrifices for the movies as her sister stood in waist deep snow filming me jumping in the snow. I guess Jim Caviezel took this to an extreme level. It's almost surprising he didn't get the stigmata.
Governmental and Spiritual Leaders
Ronald Regan and St. Pope John Paul 2
On the feast day of Our Lady of Fatima, May 13, 1981 SPJP2 was shot and wounded by an assassin. He survived and went on to meet with and forgive his attempted killer.
Interestingly President Ronald Reagan was shot on March 30, 1981 and also survived. Both him and SPJP2 would go on to fight and take down atheistic communism.
A monument to the Polish Pope and former US President Ronald Reagan has been unveiled in the Ronald Reagan Memorial Park in the Baltic city of Gdańsk.
And on June 7, 1982
The Playwright (JP2) and the Actor (President Ronald Reagan) meet for the first time. This is the first time A Pope and a President meet behind closed doors. They probably had a conversation that eventually led to the fall of communism. I'm also sure that this might have been said. "
SPJP2: I really liked 'Bedtime for Bonzo.
Ronald Reagan: Oh, Yes and "The Jewelers Shop" was just excellent.
JFK, Aldous Huxley and C.S. Lewis
Peter Kreeft publishes the first of his many dialog books, "Between Heaven and Hell: A Dialog Somewhere Beyond Death" in 1982, with John F. Kennedy, C. S. Lewis, & Aldous Huxley. This is the first of Dr. Kreeft's many dialogue format books. In the book U.S. President John F. Kennedy, and authors C. S. Lewis (The Chronicles of Narnia) and Aldous Huxley (Brave New World) meet in Purgatory on the day that they all die November 22nd, 1963. They engage in a philosophical discussion on faith, life and death.
Princess Diana and St. Mother Theresa
September 5–Mother Theresa dies (August 26, 1910 – September 5, 1997) about a week after Diana, Princess of Wales (born Diana Frances Spencer; (July 1, 1961 – August 31, 1997) dies. They meet several times over the years before this happen.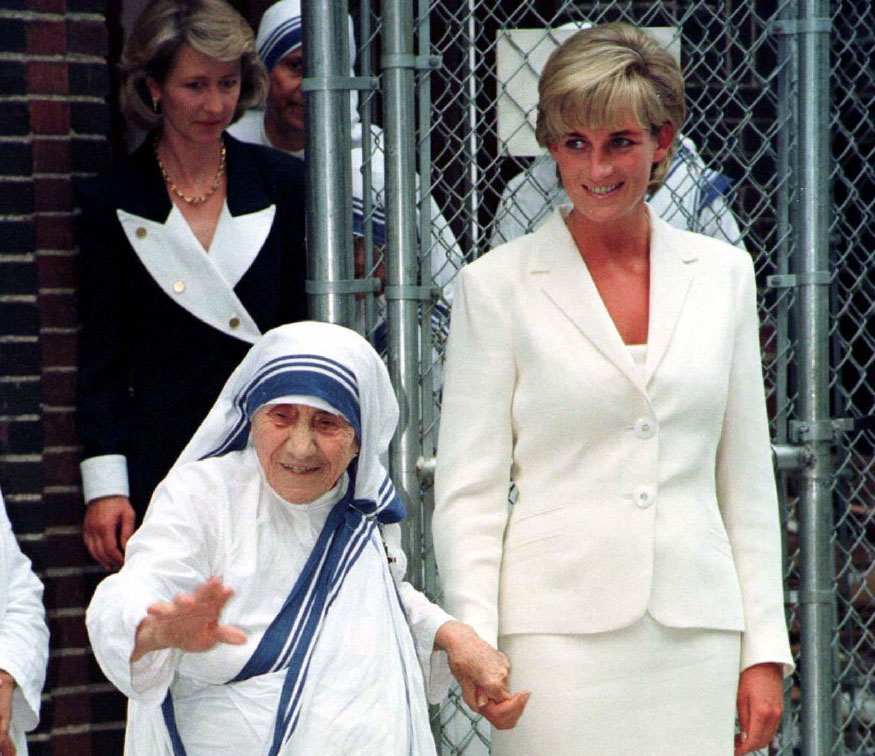 Non-Catholics Connected to Catholicism
August 9, 1977 an event happens that takes place at John Carroll Catholic High School. It was a Catholic High School that gets to introduces the world to Hulkamania as Hulk Hogan debuts as The Super Destroyer for Championship Wrestling from Florida at the school gym Fort Pierce, Florida. He is defeated by a guy named Don Serrano.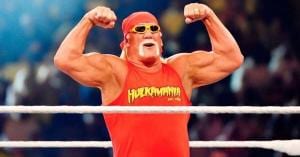 August 16, 1977 the "King of Rock and Roll" dies. Elvis Presley (January 08, 1935 – August 16, 1977 (age 42). Elvis a non-Catholic once recorded the 'Miracle of the Rosary.' He died. Or did he not really leave the building. Several people who claim to have seen him can't be wrong! Right? Before up and coming actress (Sister) Dolores Hart, (O.S.B.) became a Benedictine Nun she starred in a movie called Loving You (1957) in which she played a love interest to Elvis and got to kiss him.
In interviews during her movie career she was often asked, "What is it like kissing Elvis?" She chuckled a bit at the memory, "I think the limit for a screen kiss back then was something like 15 seconds. That one has lasted 40 years."
Sister Hart also starred as St. Clare in film Francis of Assisi (1961) and starred with Montgomery (I, Confess) Clift in Lonelyhearts (1958).
Before Tom Cruise became a spy, a fighter of aliens and a hot shot navy pilot and lawyer, he was actually in the seminary and on his way to become a potential priest. But alas he took his path down a different road then the Catholic church and became a scientologist. Who know s what would have happen had he become Fr. Cruise. He made his film debut in a minor role in Endless Love and then a major role in Taps both released in 1981.
And now image this possibility for election year 2020