CB WIRE March 15 – March 21, 2021
FEAST DAYS ,HOLIDAYS AND THIS WEEK IN HISTORY
Mon March 15, 2021
44 BC – The assassination of Julius Caesar takes place.
Tuesday March 16, 2021
1995 – Mississippi formally ratifies the Thirteenth Amendment, becoming the last state to approve the abolition of slavery.
The Thirteenth Amendment was officially ratified in 1865.
1995? Really Mississippi?
Wednesday March 17, 2021
St. Patrick's Day/ St Gertrude of Nivelles, the patron saint of cats
1861 – The Kingdom of Italy is proclaimed on an Irish Feast Day.
2021- Catholic Bard's 200th Post
Thursday March 18, 2021
Feast of Saint Cyril of Jerusalem, Bishop and Doctor of the Church
R. A. Lafferty, Catholic Sci-Fi Writer dies (1914-2002)
Friday March 19, 2021
Solemnity of Saint Joseph, Spouse of the Blessed Virgin Mary
1928 – Hans Küng, Swiss theologian and author is born and still kicking.
Edgar Rice Burroughs, creator of Tarzan and John Carter dies. (1875-1950)
Saturday March 20, 2021
1852 – Harriet Beecher Stowe's Uncle Tom's Cabin is published.
1915 – Albert Einstein publishes his general theory of relativity.
Sunday March 21, 2021
1871 – Journalist Henry Morton Stanley begins his trek to find the legendary missionary and explorer David Livingstone.
STORY HIGHLIGHTS OF THE WEEK
Another Shooting and Stabbing
There has been another mass shooting. This time down in Atlanta, Georgia.
Cherokee County officials announced on Wednesday afternoon that Robert Aaron Long, 21, has been charged with four counts of murder and one count of assault in the shooting involving three women and two men at Young's Asian Massage. He has also been charged with murder in Atlanta, where four other women were killed in two separate attacks.
Here is what one asian woman has to say about the deadly shootings.
Many seem to be hesitant to label the incident in Atlanta as a hate crime even though to Asian women like me, it very clearly is. I've found that people often don't realize the way we are viewed is racist. That's because we are hypersexualized by the media and by Western society in general, portrayed as "Dragon Ladies" or as submissive, as docile. Many people are also under the impression that Asian women are desperate for attention from non-Asian (usually white) men, and that we will do anything to "trade up" from Asian men, who are in turn emasculated by society.
Because of all this, many men don't see a problem with treating us like sexual objects. They tell themselves we want to be treated this way, that we're wired for it. They don't see us as living, breathing human beings with goals and traumas and lives of our own; they see us as living, breathing sex dolls ready and willing to fulfill their fantasies.
Christine Liwag Dixon, Victims of Atlanta shooting deserve better: Special to the Washington Post (March 18, 2021) Santa Fe New Mexican
But Atlanta was not the only place where a female was attacked violently and died. Up in Canada at a Catholic High School…
A 17-year-old girl is dead following a stabbing at a Catholic high school near Edmonton Monday morning.
According to local officials, police were summoned to Christ the King Catholic School in Leduc, Alberta shortly before 10 a.m. on March 15.
They said the girl had been stabbed in a classroom. She was transported to a local hospital, where she died of her wounds.
A 19-year-old male student was arrested later that day and is currently in custody, the Edmonton Journal reports.
The identities of the suspect and victim have not been made public, and it is unclear whether they knew each other.
The problem evident in our world is that people do not know how to handle their damaged and hurt emotions. We all have them at time or another. Mix that with a disrespect for human life and you get shootings and stabbings. If you see others as less then human and that they do not have a God given unalienable right to life, disposing of their life isn't much of a problem for you.
Blessing of Gay Unions
On Monday the Vatican declared once again that homesexual unions can not be blessed by the church.
In the Article of Commentary on the Responsum ad dubium, 15.03.2021 it states…
The blessing of homosexual unions cannot be considered licit". This statement in no way detracts from the human and Christian consideration in which the Church holds each person. So much so that the response to the dubium "does not preclude the blessings given to individual persons with homosexual inclinations who manifest the will to live in fidelity to the revealed plans of God as proposed by Church teaching".
Mark Shea brings some light and clarity to this very difficult topic in a way that remains faithful to teachings of the church and the pastoral needs of the individual Catholic. Click on the link to read the whole article and his insightful commentary on the subject.
There is only one form of sexual expression compatible with the Tradition and there always has been: one man and one woman in indissoluble sacramental union open to the transmission of life. That is the sacrament of Marriage. It excludes not merely gay unions, but all heterosexual unions that do not fit that description, including adultery, polygamy and polyamory, fornication, prostitution, etc. Other filters apply as well, including such things as incest, age of consent, and so forth. But the point is simply that one of the core functions of the Church is to guard the sacraments, and Marriage is a sacrament. She can no more tailor the sacraments to the personal tastes of the flock than she can decree that since lots of people like cookies and milk better than they like bread and wine, the Eucharist can be celebrated using those elements instead.

Once you get this, the CDF's response to the question of blessing gay unions, though a painful blow to gay Catholics, is not all that hard to understand. Nor is it (as we shall see) the end of the conversation, and that should be a hopeful thought.
Mark Shea, On the Question of Blessing Gay Unions (March 18, 2021) @ Stumbling Towards Heaven
And another thought on the matter from Patheos writer Mary Pezzulo
I have a message for the Catholics around me who responded to the Vatican statement on not blessing same sex unions yesterday, and to other such statements, by gloating. And to the people who gloat whenever the Vatican releases such a statement. Not to the people who just fully realize this was re-stating Church teaching and then go about their business, but to the people who were excited that it hurt the feelings of LGBTQ Catholics whether they're living chastely or not.

Some LGBTQ Catholics are striving to live chastely alone or with partners they don't have sex with– and yes, that's been done throughout history as well. Some are in convents or monasteries or your church rectory, following the rules. And yes, some LGBTQ Catholics live in relationships the Church teaches are gravely sinful, and I'm not saying they should. Many heterosexual people also live together in partnerships the Church teaches us are gravely sinful. Think of all the Catholic couples who use birth control.
Click on this link
to get a full analysis of the document by Catholic Answers Trent Horn on his podcast 'The Council of Trent'.
The World's Most Dangerous Cheese
If you want to eat something with an unbelievable unlikely very intense taste that reminds you of spicy Mediterranean pastures with a delicious aftertaste that stays with you for hours, head to the Italian island of Sardinia that sits in the middle of the Tyrrhenian Sea. There you can dine and enjoy the delicacy known as Casu marzu ,The World's 'Most Dangerous' Cheese, as dubbed by the Guinness World Records.
What causes Casu marzu (rotten cheese) to be dangerous (as well as delicious) is the generosity of the Cheese skipper flies (Piophila casei) who lay their eggs in the cracks that form in cheeses, usually the Sardinia cheese fiore sardo, the island's salty pecorino.
Maggots emerge from the eggs and make their way through the cheesy paste, digesting proteins as they mender along, and transform the product into a soft creamy cheese.
The graceful cheesemonger than cracks open the top of the newly formed Casu marzu — which is almost untouched by the newly born maggots — to scoop out a spoonful of the creamy delicacy which is banned from commercial sale since 1962 and carries up to a €50,000 (about $60,000) fine. But still, you can find it in restaurants if you visit Sardinia. This food reminds me of the scene in Indiana Jones and the Temple of Doom where they eat bugs for dinner.
"The maggot infestation is the spell and delight of this cheese," says Paolo Solinas, a 29-year-old Sardinian gastronome.
He says some Sardinians cringe at the thought of casu marzu, but others raised on a lifetime of salty pecorino unabashedly love its strong flavors.
"Some shepherds see the cheese as a unique personal pleasure, something that just a few elects can try," Solinas adds.

Yet, if you are adventurous enough, it's possible to find the casu marzu. It shouldn't be seen as a weird attraction, but a product that keeps alive an ancient tradition and hints at what the future of food might look like."
NEAT NEWS NIBBLES
An exceptionally rare 15th century porcelain bowl made in China that somehow turned up at a Connecticut yard sale and sold for just $35 was auctioned off Wednesday for nearly $722,000.
When the coronavirus claimed an old man in a hospital in Pôrto Velho, Brazil, it took more than a life. Aruká Juma was the last surviving male member of the Amazonian Juma tribe. When he died, so did countless Juma traditions.
Betty Diamond, 74, of Madison, Wis., said she checked out Ol' Paul, the Mighty Logger, a collection of Paul Bunyan stories by Glen Rounds, from a Queens Public Library branch in 1957. Just recently she mailed the overdue volume back to the facility with a $500 donation to the library.
Dog driver blamed for crashing owner's Jeep into Wisconsin building
A Jeep crashed into a building in Wisconsin and the incident is being blamed on the inexperience of the vehicle's driver: a dog.

"It's not every day that a dog drives a Jeep across traffic and right in to your business!" Pearl of Door County said in a Facebook post.
Nearly 200 People Change Legal Name to 'Salmon' in Order To Get Free Sushi
The phenomenon, dubbed "Salmon Chaos," has swept across the island nation of 23.5 million since the conveyor belt sushi chain Akindo Sushiro announced the two-day promotion on Monday. Customers whose names include the exact characters "gui yu"—the Mandarin phrase for "salmon"—can dine for free at any of the restaurant's branches across the country. Patrons who qualify can bring up to five friends before the deal ends Thursday.

It costs under $3 to apply for a new legal name and accompanying documents in Taiwan, but the process can only be done three times.
POPE FRANCIS'S WORDS OF THE WEEK
"Women urgently need help with childcare, and should not be discriminated against in terms of pay and advancement, or with the loss of their work as women. Rather, their presence is increasingly precious at the center of the processes of social, political, occupational and institutional renewal. [If given more support woman could make a] decisive contribution to the reconstruction of the economy and of the society to come because women make the world beautiful and make contexts more inclusive. As we are all trying to rebuild, we cannot overlook the fact that the rebirth of humanity began with a woman. Salvation was born from the Virgin Mary, which is why there is no salvation without a woman.
NEW BOOKS OF THE WEEK
Things Worth Dying For: Thoughts on a Life Worth Living March 16, 2021 by Charles J. Chaput
The Lamplighters: A Novel by Emma Stonex
Treasures: Visible & Invisible
by Theresa Linden (Author), Susan Peek (Author), Antony B. Kolenc (Author), Amanda Lauer (Author), Carolyn Astfalk and others
New Music of the Week
YOUTUBE VIDS OF THE WEEK
Hugging Whales
Featuring Patheos Writer Avellina Balestri
This Week on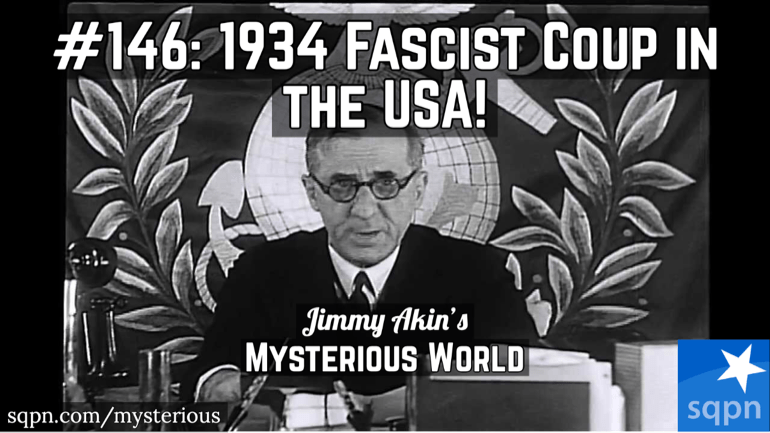 MYS146: In 1934, America was in the grips of the Great Depression and people were desperate for solutions. Jimmy Akin and Dom Bettinelli discuss the shadowy group of businessmen who began plotting to install an American fascist dictator and how close they came to succeeding.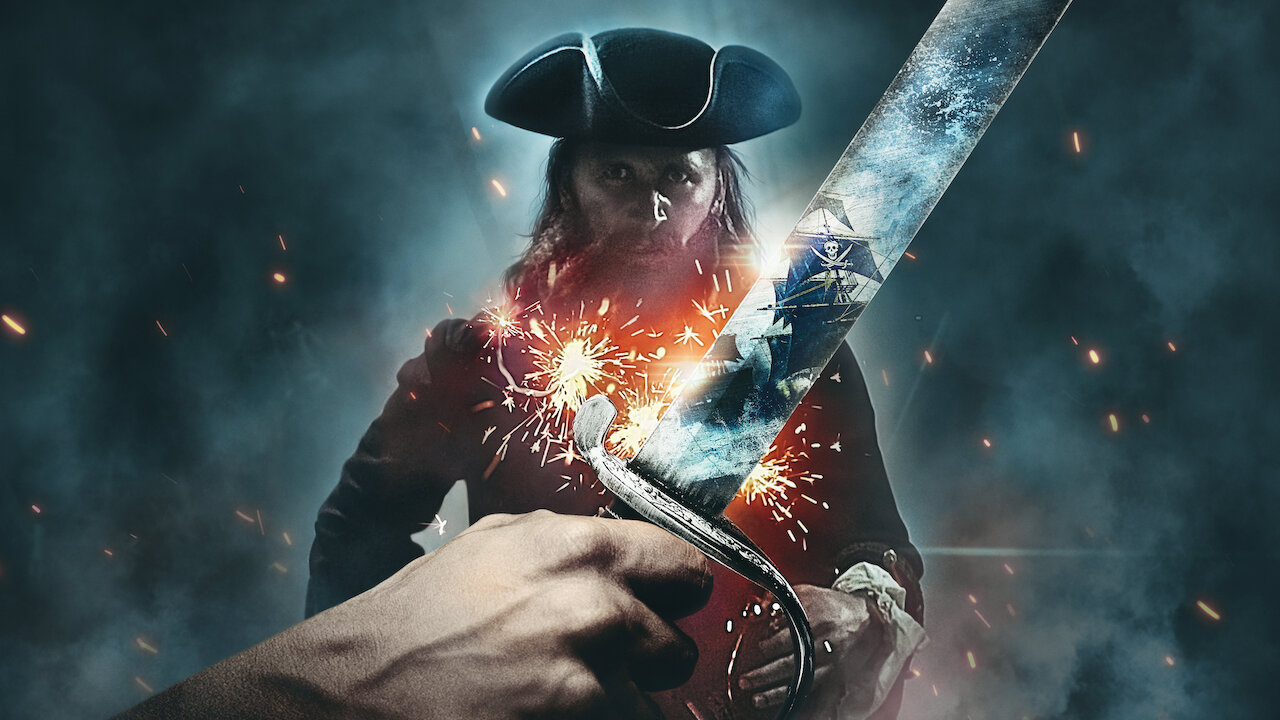 Thursday, Mar. 18

– –Zack Snyder's Justice League: Miniseries (2021) HBO Max

Friday, Mar. 19

– –The Falcon and The Winter Soldier: Season 1 (2020) Disney+

Sunday, Mar. 21
Q: Into the Storm, HBO Max


Doctor Who: Fury From the Deep,

Up For Best Pic This Year… click on link for rest of Noms…

The Father
Judas and the Black Messiah
Mank
Minari
Nomadland
Promising Young Woman
Sound of Metal
The Trial of the Chicago 7
Deaths of the Week

Glynn Stephen Lunney

(November 27, 1936 – March 19, 2021) wa

s an American NASA engineer. An employee of NASA since its creation in 1958, Lunney was a flight director during the Gemini and Apollo programs, and was on duty during historic events such as the Apollo 11 lunar ascent and the pivotal hours of the Apollo 13 crisis.

Quotes of the Week

"Flora & Ulysses" is an amazing movie.
It has everything: wonder, hope, donuts, comics and squirrels
–Matthew Vincent Chicoine

A plenary indulgence can be obtained during Holy Week for oneself or for a deceased person if one of the following works established by the Church is performed.

Holy Thursday

1. If during the solemn reservation of the Blessed Sacrament (typically on a side altar), which follows the Mass of the Lord's Supper, you recite or sing the Eucharistic hymn "Tantum Ergo."

2. If you adore the solemnly reserved Blessed Sacrament for a half hour.

Good Friday

1. If you venerate the Cross in the solemn celebration of the Lord's Passion.

2. If you piously participate in the Stations of the Cross

Holy Saturday

1. If two or more people pray the Holy Rosary.

2. If you attend the celebration of the Easter Vigil at night and renew your baptismal promises, which is part of the liturgy of that Mass.