Last Week In Life: August 16, 2021- August 22, 2021
Last Week's SPECTACULAR STORY OF WEEK
Monks Monastic Mysterious Beverage
Monks do more then lead an austere existence of quiet contemplative prayer hidden away in a cloistered abbey. Some Monks like the men of St. Joseph's Abbey in Spencer Massachusetts produce Trappist Preserves with such flavors as Blueberry Preserve and Boysenberry Seedless Jam. The selling of this jelly helps to run and support the abbey and gives your toast something tasty to put in your mouth. They also produce Spencer Trappist Beer and liturgical vestments under the brand of The Holy Rood Guild.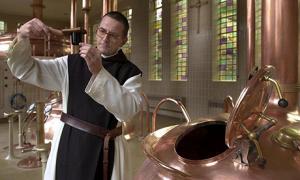 While the cloistered Trappist monks of Spencer Mass, follow the Rule of St. Benedict and brew beer, the cloistered Carmelite monks of the Most Blessed Virgin Mary of Mount Carmel follow the rule of St. Albert and brew coffee. Their monastery is located in the Rocky Mountains of northwestern Wyoming near Yellowstone National Park. They started brewing Mystic Monk Coffee in 2007 as a way of supporting their monastery.
Mystic Monk Coffee has expanded to offer more than just bagged coffee. There are the single serve Monk-Shots, the Coffee of the Month subscription club, premium Mystica teas, monastic double-handled mugs and more. We invite you to join the growing number of coffee drinkers who enjoy Mystic Monk Coffee every morning.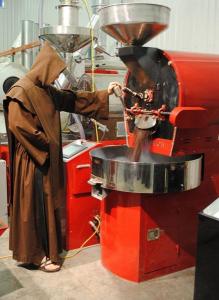 The wonder of Monk produced liquid is expanded to realm of Mystery with the Carthusian Monks famous green and yellow forms of Chartreuse liqueur. Chartreuse not to be confused with Chartreux which is a rare breed of cat from France, and is recognised by a number of registries around the world. Chartreuse liqueur is made from a very top secret recipe that only 2 Monks know about at any one time. The recipe is inscribed on a 17th-century manuscript kept in a secret safe, to which ONLY the Superior of the Carthusians Has the Key. This monastery where this Elixir of Life mystery is kept safe from the world is located at the heart of the Chartreuse mountains in southeastern France. It is the the head monastery for the Carthusian religious order Grande Chartreuse.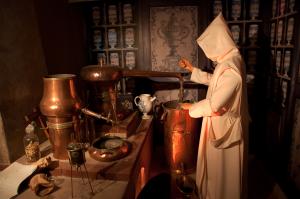 On the night of the sinking of the Titanic in 1912, one of the proposed dishes for First class was a Chartreuse-based dessert. This is the same ship where three priests Fr. Thomas Byles (age 42) of England, Fr. Josef Benedikt Peruschitz, O.S.B. (age 41) of Bavaria, and Fr. Juozas Montvila (age 27) of Lithuania ministered to the unfortunate souls that were going down with the ship.
Today the sales of this mysterious monastic beverage is around 17 million euros (about $20 million). There is much more to the story than what is briefly talked about here.
Click on these links to read more.
The very origin of this "elixir of life," which is made up of 130 medicinal plants, remains a mystery. The Carthusian Monks received the precious recipe for this tonic in 1605 from the Duke and Marshal of King Henry IV, François-Annibal d'Estrées, who never revealed where the parchment came from. In the face of the constant increase of their production, which amounts to more than one million bottles every year and uses 24 tons of plants, a company called Chartreuse Diffusion now handles the day-to-day operations, including packaging, advertisement and sales, but the trade secrets are still entrusted only to two Carthusian monks. The Story Behind Chartreuse, the Legendary Liqueur of the Carthusians| National Catholic Register (ncregister.com)
https://en.wikipedia.org/wiki/Chartreuse_(liqueur)
Just a note: The elixir of life, also known as elixir of immortality and sometimes equated with the name philosopher's stone, is a potion that supposedly grants the drinker eternal life and/or eternal youth. This elixir was also said to cure all diseases. Although this elixir version made by the monks will not give you eternal life (like the wine turned into blood of Christ will) or cure you of Covid or Cancer or make you perpetually a teenager it will get you drunk if you drink too much of it. The elixir of life has been an inspiration, plot feature, or subject of artistic works such as Oz creator L. Frank Baum's fantasy novel John Dough and the Cherub, Doctor Who, and of course Harry Potter and the Philosopher's Stone.
FEAST DAYS ,HOLIDAYS AND LAST WEEK IN HISTORY
Mon August 16, 2021
Saint Stephen of Hungary– Optional Memorial
Tuesday August 17, 2021
Blessed Angelus Augustine Mazzinghi, priest – Optional Memorial
Wednesday August 18, 2021
Blesseds Jean-Baptiste Duverneueil, Michael Louis Brulard and James Gagnot, priests and martyrs – Memorial
Thursday August 19, 2021
Saint John Eudes, priest – Optional Memorial
Friday August 20, 2021
Saint Bernard of Clairvaux, abbot and doctor of the Church – Memorial
Saturday August 21, 2021
Saint Pius X, pope – Memorial
Sunday August 22, 2021
Queenship of Blessed Virgin Mary– Memorial
Last Week's News of the World
Afghanistan & Haiti
Three stowaways 'fall to their deaths' from US military plane as thousands desperately try to flee Taliban in Kabul | The Irish Post
Kabul Catholic priest pleads for prayers as Taliban take over (aleteia.org)
Priest Who Consecrated Afghanistan to Our Lady of Fatima Begs for Prayers – Here's 5 Prayers to Invoke Her Intercession | (churchpop.com)
Biden vows to evacuate all Americans — and Afghan helpers (apnews.com)
Taliban suppress more dissent as economic challenges loom (apnews.com)
Catholics: Haiti deserves your attention—earthquake or not | America Magazine
EWTN News In Depth': The reaction to the humanitarian crises in Afghanistan and Haiti – A look at the events unfolding in Afghanistan and the U.S. response as well as the humanitarian aid for Haitians impacted by a 7.2 magnitude earthquake. Also, as the Delta variant of COVID-19 surges, Catholic schools face challenges for re-opening classrooms. Montse Alvarado speaks with the president of the National Catholic Education Association, Lincoln Snyder, on how school leaders are making sure classrooms are safe but also maintain their independence.-Catholic News Agency – Posts | Facebook
EWTN
EWTN Celebrates 40 Years: Witness to Providence| National Catholic Register (ncregister.com)
Poor Clare sister from Maryland is elected abbess, succeeds Mother Angelica | Crux Now
COVID
Garth Brooks cancels tour dates due to COVID surge (apnews.com)
Cardinal Raymond Burke Taken Off Ventilator, to Leave ICU| National Catholic Register (ncregister.com)
Meanwhile in Other News
Mike Richards out as 'Jeopardy!' host after past scrutinized (apnews.com)
Tech billionaire gives New Hampshire hermit $180,000 (apnews.com)
Police chaplain gave non-Catholic Chicago mayor Communion at Ella French's funeral (catholicnewsagency.com)
Meanwhile in Other Interesting News
Boston woman on a mission to stop at every MBTA station in record time – Boston News, Weather, Sports | WHDH 7News
8th-graders lead effort to pardon wrongly convicted 'witch' (apnews.com)
Imagination, Skittles help boy, 5, conquer Appalachian Trail (apnews.com)
Mammal that existed after the dinosaurs given Hobbit-inspired name (msn.com)
Black Hole Megastructures May Be Powering Alien Civilizations, Scientists Say (vice.com)
POPE FRANCIS'S FAMOUS LAST WEEK'S WORDS
An Afghan appeals to Pope Francis: Save a Catholic family stuck in Kabul (catholicnewsagency.com)
A Chance To Do A Work Of Mercy
Ntege Nasser is sick and running a high fever. He's had COVID before and has had his first shot. But there are lots of other diseases, including typhoid, rampant in his community. He needs $150 to see the docs tomorrow (it's midnight there right now). Please pray for him and give generously. In addition, we still need to pay down the $1000 on the vax costs. So whatever you can do would be hugely appreciated.
Please help! https://www.paypal.com/paypalme/mercyforlife
I had to make a dentist appointment, my impacted wisdom tooth broke, and I have a fear of infection. No idea how I will pay for it. But have put my GFM back up in pinned post. The $650 covers removal and Uber both ways, and a little extra for liquid based food for the aftermath. Cashapp $JayFischer1 Venmo @JayFischer

Jay Fischer August 20 at 1:27 PM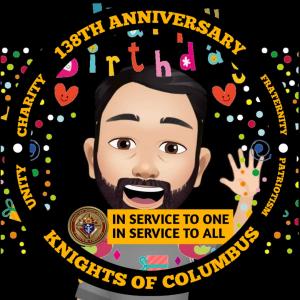 BLOG/ARTICLES POSTS OF THE WEEK
It would be erroneous to assume that progressive values are somehow at odds with what the traditional liturgy expresses, theologically. And some leftists can even find a little common ground in traditionalist circles. Mary-Catherine Croshaw is a leftist and radical feminist who prefers the Latin Mass because she finds it more reverent.
"Every major religion has a liturgical language that is used for worship (Arabic for Islam, Hebrew for Judaism, Sanskrit for Hinduism, Old Church Slavonic for the [Eastern Orthodox]) and I feel that just the use of a liturgical language, which, with the exception of Arabic, are not usually vernacular languages, reminds you of the importance of what's going on and sets it apart from your everyday life. I also find the traditional Latin Mass much more aesthetically pleasing, which might be a shallow reason, but nonetheless it makes a difference for me."
Rebecca Bratten Weiss, The traditional Latin Mass is not the problem with traditionalist communities | National Catholic Reporter (ncronline.org)
Pondering Podcasts OF THE WEEK
Book Em, Dano on your reading list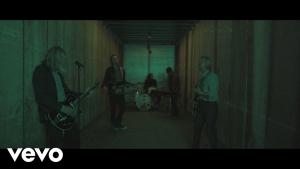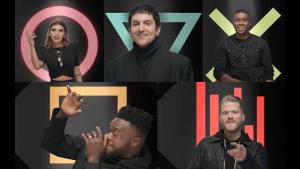 Anyone – Justin Bieber (Piano & Cello Cover) The Piano Guys
Informative, Funny, Unique and Vibrant Videos

OF THE WEEK

This Week on

MYS168: Forty-four years ago this month, David Berkowitz was arrested and confessed to the Son of Sam shootings. Jimmy Akin and Dom Bettinelli examine whether he acted alone and what role satanism may have played in the murders.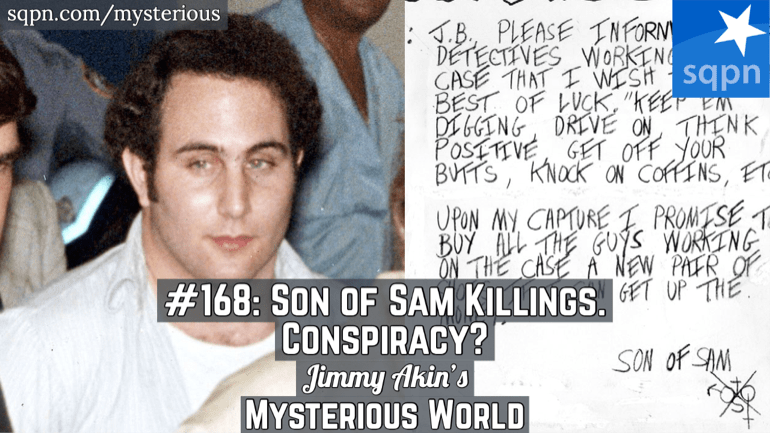 WATCH IT!

Monday, Aug. 16
The Smartest Kids in the World, Discovery+

Based on Amanda Ripley's New York Times Bestseller, THE SMARTEST KIDS IN THE WORLD is the story of four teenagers studying abroad in countries that dramatically outperform the United States in education.-IMDB

Ben & Jerry's: Clash of the Cones, 9 p.m., Food Network

Six ice cream masters from across the country are hand-picked to create an original Ben & Jerry's ice cream flavor of their own.

Wednesday, Aug. 18

Diary of a Future President: Season 2 (2020) Disney+

A young Cuban-American girl embarks on a journey to become the future president of the United States.-IMDB

Thursday, Aug. 19

Looney Tunes Cartoons Back to School Special, HBO Max

Going back to school can be daunting, especially after a looney summer. Join everyone's favorite toons as they buckle up and learn a thing or two. Daffy learns that cheaters never prosper, Foghorn Leghorn learns the pencil is mightier than the sword, and Beaky learns how to be a better buzzard.-New Elmo, Looney Tunes Specials Coming to HBO Max in August – Media Play News

Friday, Aug. 20

PAW Patrol: The Movie (2021) HBO Max

When their biggest rival, Humdinger, starts wreaking havoc as the mayor of Adventure City, Ryder and everyone's favorite heroic pups kick into high gear to face the challenge. Armed with exciting new gadgets and gear, the PAW Patrol joins forces with a savvy dachshund to save the citizens of Adventure Cit

Reminiscence (2021) HBO Max

A scientist discovers a way to relive your past and uses the technology to search for his long lost love.- IMDB

Growing Up Animal: Season 1 (2021) Disney+

The intimate and extraordinary adventure of baby animals, from the safety of the womb to the uncertainty of birth and their tentative first steps.

The Night House Horror Searchlight Pictures Nationwide

Reeling from the unexpected death of her husband, Beth is left alone at the lakeside home he built for her. She tries her best to keep it together — but then the nightmares come. Disturbing visions of a presence in the house call to her, beckoning Beth with a ghostly allure. She soon begins searching for answers, only to find secrets both strange and disturbing.

Sunday, Aug. 22
The Walking Dead: Season 11 (2020) 9 p.m., AMC

Based on the comic book series written by Robert Kirkman, this gritty drama portrays life in the months and years that follow a zombie apocalypse. A group of survivors travel in search of safety and security, constantly on the move in search of a secure home. But the pressure each day to stay alive sends many in the group to the deepest depths of human cruelty, and they soon discover that the overwhelming fear of the survivors can be more deadly than the zombies walking among them. At times, the interpersonal conflicts present a greater threat to their continuing survival than the walkers that roam the country.

Monday, Aug. 23

Literally Their Last Week in Life
Piffy Quality Quotes

of the Week

Some thoughts to start your day.

Seedless fruit:

When the goal is making Catholics (via RCIA) or "getting people saved" (protestant evangelism) and not "making Disciples" we run the risk of producing fruit that can not reproduce.

Potter & Clay:

Disciple making is hands on dirty work; it requires skill and time. It is intentional.