So I decided to take some deep steps to expand upon her post.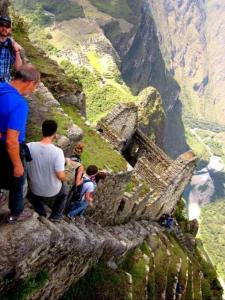 —-Getting info/Offering advice in groups that I am interested in. (Homeschooling, gardening)
For Me an example of getting info would be this question posted in Catholic Theology Geeks…
I want to hear your opinions. What was the fruit of the fall? The Apple is a popular guess. I think this article makes a strong case for the fig. Also suggested is the pomegranate. Others claim that the fruit was unique and not a fruit we find today. Finally, some say that the fruit if a metaphor for a sexual sin. Guesses anyone?
The Fig: The Fruit of The Fall (thegordianknot.org)
I also get info about life from various groups I'm part of like this from Weird History: 13 Cool History Facts That Make Us Feel Smarter When We Tell Them To People
rnkr.co/mvbbebe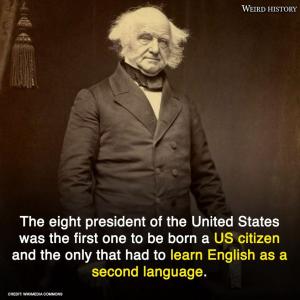 Humans of New York began as a photography project in 2010. The initial goal was to photograph 10,000 New Yorkers on the street, and create an exhaustive catalogue of the city's inhabitants. Somewhere along the way, I began to interview my subjects in addition to photographing them. And alongside their portraits, I'd include quotes and short stories from their lives.
Taken together, these portraits and captions became the subject of a vibrant blog. HONY now has over twenty million followers on social media, and provides a worldwide audience with daily glimpses into the lives of strangers on the streets of New York City. Over the past five years, it has also expanded to feature stories from over twenty different countries. The work is also featured in two bestselling books: Humans of New York and Humans of New York: Stories.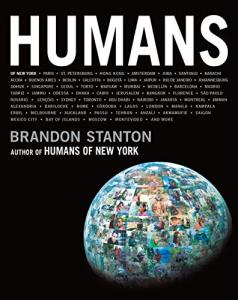 Today's world is made up of super high definition digital pictures and crystal clear sound. The Marx Brothers DESERVE to be presented to modern audiences in the best possible light. Therefore I have applauded and supported those who have taken the time to seek out the best surviving elements and restore the Marx films to as close to perfection as possible. No, it doesn't make the films any funnier…but it makes it far, far more likely that younger people will take the time to watch them and discover the same joy that I did. And that HAS to be the goal…or the films and the Marx legacy, will die with my generation. Of course, there will always be those who will discover them and love them in the future….but, with 500 channels on many TV's and little or no widespread exposure to the Marx films these days, it is harder and harder for modern audiences to find them…and when they do, I want what they see to be the very best quality it can be.-
John Tefteller
19h
—Seeing pics of friends and family who are far away and so being able to be part of their life in a (very) small way. (I was going to tag some of you but the list got too long!)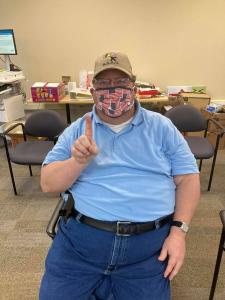 — being able to ask a question about anything and someone out there knows the answer.
MW: My wife wanted to know why we say B.C. which means Before Christ in English and A.D. which mean Year of our Lord in Latin. Why 1 in English and the other in Latin? Thanks.
Gretchen:This is a joke: Because the Church likes everything in Latin. And after Jesus was born, they leapt on the chance to change it.
Jude C:
The abbreviation A.D. stands for "
Ann
o" (in the year) "Domini" (of our Lord). 2,000 years ago Latin became the most commonly used language of business, scholarship, etc. as English today is used for business, air & maritime traffic and more. The Roman conquests of every small nation guaranteed that their language and culture would prevail almost all around the known world of the Mediterranean Sea. So when the Church Fathers began to use A.D. in their writings, it just became the accepted term to denote the time of events.
As already stated above the B. C. Before Christ came after the A.D. invention.
The current use of BCE and CE with the C defined as "common" is OK for secular writers. I prefer and still use A,D. & B.C. as it is a part of my Catholic cultural heritage which deserves as much respect as atheist. Muslim or Buddhist, etc. culture deserves.
Jimmy Akin: It's just how English developed. Languages follow general principles, but they often make exceptions to the principles, especially for things the speakers of the language say really often.
KW: Hi, Jimmy, I am Mark's wife. Thank you for giving a response that makes sense. No one seemed to be able to tell me. We listen to your podcast in the car a lot. Your mysterious world shows are very interesting. So, do people in the non English speaking world use a different set of letters instead of B.C. Thank You Gob Bless!
JA: Yes, other language use other phrases and abbreviations. For example, Spanish uses a.C. and d.C. for Antes de Christo (Before Christ) and Despues de Christo (After Christ).
Mark Shea: Why do we say "BC" when referring to one comic strip, but "Wizard of Id" when referring to another strip by the same author? What is the Church's *official* teaching on this question?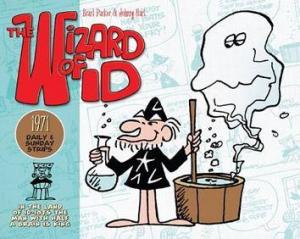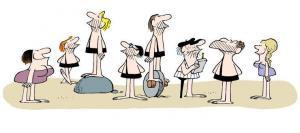 —Sharing pics of my life (ok mostly my garden and my cats, but still)
Mark and Kristin at King John's Castle in Limerick, Ireland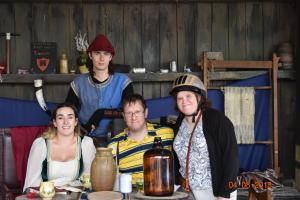 —Seeing funny stories, news items, cartoons, memes and quotes, that make me laugh, and being able to share that laugh with friends.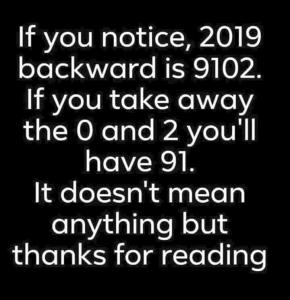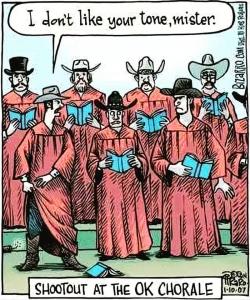 Things that are just awful about FB:
—-realizing how nasty and willfully ignorant people can be who you otherwise thought were decent.
Here is an example of a nasty person. Nobody I know. Kiko: Bergoglio is a tyrant, a profane public heretic is an enemy of the Catholic Faith. I have no part with this sect created by the Vatican II "council". Bergoglio himself took the title of Vicar of Christ from the "Annuario Pontificio". He knows the Pope is Benedict XVI. This Argentine is an imposter. It's simple: just search the documents of the Church and the Doctrine of the true Popes. You will find that the Holy and Roman Church is quite different from this conciliar sect.
Not really necessary to list more things.
I can list a few more things….
That part sometimes outweighs all the good from FB. I often wonder if it's worth it. Some days I don't think it is. Yet here I still am.
And Here I still am. Thanks to Suzanne for her post. Thanks for noticing me and liking my posts, it means alot to know I'm alive.