Last Week In Life:
September 20, 2021- September 26, 2021
I laid out the skeleton of this on September 22. I wonder how the flesh of the week will have been filled in by the 19th.
As I am moving, I have less time for sitting at the computer as I am packing, cleaning, eating, going to work.
I should be praying. I wish I could be sleeping. But I'm sinful.
But I still manage to write.
For Good or for Bad here is…
Last Week's SPECTACULAR STORY OF WEEK
Great Comedy Returns With Heartfelt Tribute
One of the best reasons to click on TV and laugh has been granted to viewers once again with the season 9 premiere of 'The Goldbergs'. The Goldbergs is also a smorgasbord of 80's nostalgia. The Goldbergs is one of the few TV comedies that is actually based upon real life, and in this case being the young life of TV producer. Adam F. Goldberg. In the show real life 80's Adam is portrayed by Generation Z actor Sean Giambrone.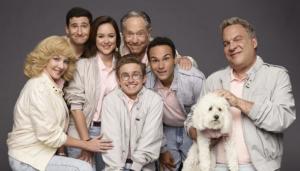 Adam was a lot like me growing up. We both grew up in the 80's and loved movies, TV and making them with our own handy dandy video cameras. You can see these home movies of Adam at the end of most episodes of 'The Goldbergs'. I have a few online and want to upload more. Unlike me, he grew up and went to Hollywood and I currently work at a nursing home soon to work in another nursing home serving food to the elderly in the last years of their life.
In the last years of his life actor George Segal portrayed Adam's partner in crime, Pops. He was the willing accomplice in Adam's home movies, like my mother was for me. She once played a raging buffalo in my Lewis and Clark history film. George was one of the first American film actors to rise to leading man status with an unchanged Jewish surname, helping pave the way for other major actors of his generation.
The season premiere is extra special because…
Although The Goldbergs wrapped Season 8 back in the spring with a finale that was as funny as could be expected from the hit ABC comedy, there was an element of real-life tragedy due to the passing of George Segal, who played Pops from the very beginning. Segal died just a couple of days before filming finished on the eighth season, so the plot of the story didn't have time to acknowledge the loss. Instead, The Goldbergs dedicated the full Season 9 premiere to saying goodbye to Pops (and George Segal), and it found the perfectly bittersweet way to do it. And it involved an homage to Bill and Ted's Excellent Adventure, in true Goldbergs style. How The Goldbergs Said The Perfect Goodbye To George Segal's Pops In Season 9 Premiere – CINEMABLEND
The Goldbergs is usually followed by another groundbreaking comedy like Trophy Wife, Speechless a comedy with main character portrayed an actor with cerebral palsy named Micah Fowler and the Goldberg's spinoff Schooled.
And now there comes the revival of the 80's dramady 'The Wonder Years', about life in the 60's. The iconic TV series starring Fred Savage returns with a look at a black family during the time period as the first series. The first episode is directed by none other then Fred Savage itself.
We are living in such a polarized era, in which the days feel so off-kilter that it can be easy to forget that this country has found its way through equally tumultuous moments in the past. Revising "The Wonder Years" provides a clear throughline into that past and allows viewers to connect modern-day movements like Black Lives Matter and #MeToo to a previous era. Of course, telling our history through a sitcom makes it more digestible for those who may otherwise dismiss these important topics.

Despite the uncertainty and the chaos of the '60s, so much of what made the original series magnetic was its reckoning with the cares and concerns of tweens and teens. Like its predecessor, this version of "The Wonder Years" vividly captures the last few years of "pure unadulterated childhood" — as adult Kevin puts it in the original series pilot. This time, they are experienced by Kevin's counterpart, Dean (Elisha "EJ" Williams), as perceived with the hindsight of his adult self. ABC's reboot of 'The Wonder Years' recaptures the dramedy's magic and adds its own (nbcnews.com)
So if your looking for some real great comedy with heart and nostalgia tune into the Goldbergs and the newly revised Wonder Years.
Last Week's Other Stories, Articles and Things
The Amazing Nun Who Saved Jews During WWII & Canonized by Pope Francis – (churchpop.com)
Inspired by the life of St. Bridget of Sweden, Hesselblad founded a new religious order for women dedicated to serving the sick. Her first house was in her homeland of Sweden, but it quickly spread: during her lifetime her order opened houses in England, India, and Italy.
During WWII, she used those houses as safe havens for Jews and others targeted by Nazis for violence and killing. She also dedicated her life to ecumenism and fighting racism – and her work bore fruit: she personally contributed to the conversion of a baptist minister and Jewish rabbi in Rome.
While on her deathbed in 1957, her parting words to her sisters were "Go to Heaven with hands full of love and virtues."
America's longest-living married couple celebrates 86th anniversary (wcvb.com)
Kohler, 104, and his wife, Dorothy, 103, of Palm Springs, California, are the longest-living married couple.
Kohler told KESQ they got married in Nebraska in 1935 when they were 18 and 17 years old, respectively. The rest is history — literally — considering their marriage was given Congressional recognition last year.
This is a podcast about stories, myths and Catholicism. Stories are how we orient ourselves in the world. In Catholicism, we believe in the Greatest Story: Christ crucified and resurrected. We participate in His story through ritual worship; the liturgy. Even in the Catholic Church, these truths are often forgotten or ignored. My mission for this podcast is to explore storytelling, myths, and how these fit into Catholicism. I will cover Catholic fantasy and science fiction authors, mythology, folklore and the Catholic faith.
Throughout most of 2020,Trunsky and his staff faced surge after surge of coronavirus patients. So when the Food and Drug Administration authorized the first vaccine last December, Trunsky said morale and hope were restored at his hospital.That did not last long, though. As vaccination rates plateaued and the highly contagious delta variant began to spread, hospital beds began filling back up.
Trunsky said patients he sees give different reasons for not taking one of the vaccines. Some, he said, regret the decision — like a nursing mother who said she was concerned about how a vaccine might affect her newborn baby.Others, Trunsky said, remain convinced they made the right choice — even on their deathbeds.
Where is Weird Al?
This Week on
MYS173: For thousands of years, people have claimed supernatural or natural psychic powers. But do they really exist? What happens when parapsychologists test them? Jimmy Akin and Dom Bettinelli take tests that could reveal their own psychic functioning.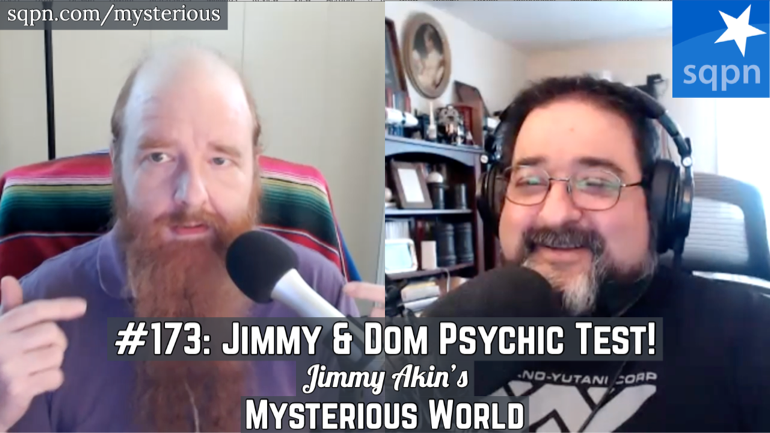 FEAST DAYS ,HOLIDAYS AND LAST WEEK IN HISTORY
WinCalendar: Calendars, Holidays, Days & Today
Monday September 20, 2021
Saint Paul of the Cross, priest – Optional Memorial
Saints Andrew Kim Taegon, priest, Paul Chong Hasang, and companions, martyrs – Memorial
Here is what else happened on this day in History.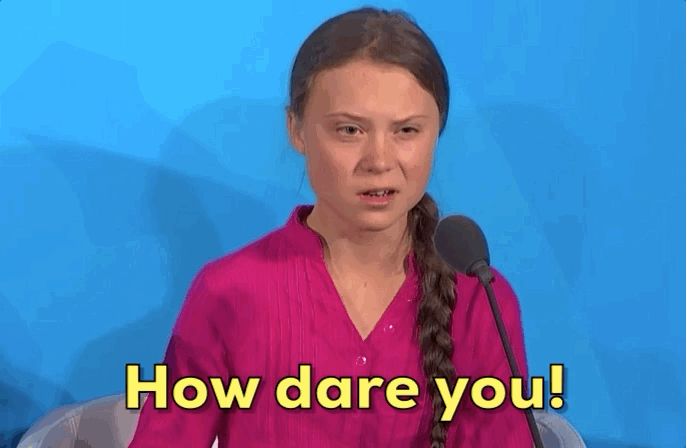 Tuesday September 21, 2021
Saint Matthew the Evangelist, Apostle, Evangelist – Feast
Here is what else happened on this day in History.
1863 – John Bunny, Silent Comedian (d. 1915) is born.
1866 – H. G. Wells, English novelist, historian, and critic (d. 1946) is born.
1981 – Sandra Day O'Connor is unanimously approved by the U.S. Senate as the first female Supreme Court justice.
Wednesday September 22, 2021
Here is what else happened on this day in History.
Thursday September 23, 2021
Saint Pio of Pietrelcina (Padre Pio), priest – Memorial
Here is what else happened on this day in History.
Friday September 24, 2021
Here is what else happened on this day in History.
Saturday September 25, 2021
Here is what else happened on this day in History.
Sunday September 26, 2021
Daughter Princess's 23rd Birthday
Saints Cosmas and Damian, martyrs – Optional Memorial
Here is what else happened on this day in History.
POPE FRANCIS'S FAMOUS LAST WEEK'S WORDS
Pope Francis on EWTN: "The work of the Devil" – by Mike Lewis – Mike Lewis Extra (substack.com)
Pope Francis to Slovakian Jesuits: 'Some People Wanted Me to Die' Amid Health Problems| National Catholic Register (ncregister.com)
A Chance To Do A Work Of Mercy
First and foremost we great you in Jesus name… Kindly we are down of food as soon our kids will sleep hungry … please we are in need $830 food $130 is for rent.it cost $700 to feed our kids monthly..Here it's the link to Donate https://www.paypal.com/paypalme/MercyForLifeCorp

My name is Jay , and I need your help. I am in heart failure, and have already survived 8 heart attacks. I was abandoned at 8 years old, and raised in fostercare. I was emancipated at 16 when I graduated high school. I have this fundraiser as I have no family to help.

My funds raised are to try to keep permanent housing, and help pay for my medical care, doctors, lab work, medicine, etc. I have survived 8 heart attacks so far, and 2 stent collapses. 4 STEMI 99% blockages in my LAD and Circumflex, known as widowmakers, 2 NSTEMI, and 2 MI. I am in Congestive heart failure, EF 20%. I have my few belongings left. I am doing my best to stay alive. Due to $400,000 in medical debt my credit is destroyed, I am still waiting on SSDI, I have a lawyer but seems to take forever. My goal now is one of my original goals and that is to pay for my broken wisdom tooth extraction, which will require surgery. My tooth keeps getting re-infected, and only thing that can be done is removing it surgically. Tooth infections can cause death if not taken cate of. I cannot take pain meds or any NSAIDS due to the interaction with my heart medications, so am usually in constant pain. Please if able make a donation today.
The Bettinelli Family – Domenico, Melanie, and their five kids Isabella, Sophia, Ben, Anthony, and Lucy – would very much like to come home to a house with walls, floors, and running water before the cold weather comes this fall!
And they need your help. What started as a small bathroom leak has turned into a huge problem that will require the entire house to be re-piped, floors replaced a bathroom, three bedrooms, living room, and dining room, and mold remediation/drywall replacement.
Plus, all seven people and their stuff has to be off the floor and out of the house while this work is being done.
Melanie homeschools the kids and Dom works from home for a Catholic non-profit. Any little bit you can donate not only will help them get their house fixed but will also encourage them and let them know how many people are thinking and praying for them in this extremely stressful time.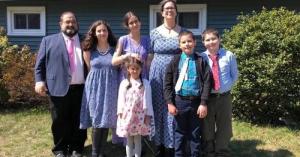 Book Titles I Came Across Last Week
They didn't necessarily come out last week.
True Raiders: The Untold Story of the 1909 Expedition to Find the Legendary Ark of the Covenant by Brad Ricca

A White Catholic's Guide to Racism and Privilege by Daniel P. Horan
This Thing of Darkness by Fiorella De Maria(Author), K V Turley(Author)
New and Old Movies/TV I Came Across Last Week
Wednesday, Sept. 22
Star Wars: Visions, Disney+
Seven Japanese animation studios bring their unique perspectives to the "Star Wars" universe through a series of short films.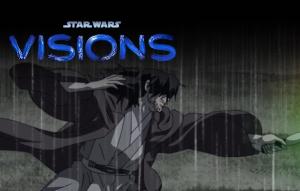 Survivor: Season 41, 8 p.m., CBS
The Goldbergs: Season 9, 8 p.m., ABC My Favorite Current Running Comedy
The Wonder Years: Season 1, 8:30 p.m., ABC
Law & Order: SVU: Season 23, 8 p.m., NBC
Law & Order: Organized Crime: Season 2, 10 p.m., NBC
Friday, Sept. 24
Foundation: Season 1(2021) Apple TV+
Dr. Hari Seldon and his loyal followers attempt to preserve their culture as the galaxy collapses.
My Little Pony: A New Generation, Netflix [movie]
A Spark Story, Disney+
24 September 2021
Dear Evan Hansen (2021)
Film adaptation of the Tony and Grammy Award-winning musical about Evan Hansen, a high school senior with Social Anxiety disorder and his journey of self-discovery and acceptance following the suicide of a fellow classmate.
Sunday, Sept. 26
74th Annual Tony Awards, 7 p.m., Paramount+
Celebrity Wheel of Fortune, 8 p.m., ABC
The Simpsons: Season 33, 8 p.m., Fox
Bob's Burgers: Season 12, 8:30 p.m., Fox
The Great North: Season 2, 9 p.m., Fox
Family Guy: Season 20, 9:30 p.m., Fox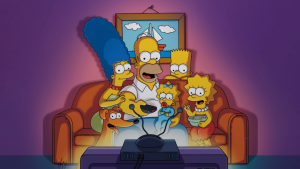 Piffy Quality Quotes

of the Week