Over the course of time, some things get lost. Whatever computer I had originally written my mother's eulogy on, went missing. I had my father's eulogy saved however, but what happen to my moms? That mystery was solved when I was cleaning out my house and discovered it in a coat pocket of one of my good suit jackets. I must not have worn it since the funeral. Well I can now share this little bit of my mother's life with all my readers on the 5th anniversary of her passing into eternal life. With a few tidbits added on from the original.
Louise P Wilson: December 3rd 1928-October 18th, 2016-87 years of age.
Eulogy given by Mark S. Wilson (Her Son) also known as # 4.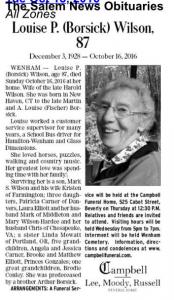 1928 gave us the birth of Adam West, known for his portrayal as Batman in the iconic 1960's TV series, Mickey Mouse, Kristin's grandmother Elaine, and my mother Louise Phillis Borsick Wilson.
Perhaps you were among the kids who were a passenger on her school bus.
Perhaps you were there when she came to hand out lemonade, cookies or popsicles as you were playing with her kids at the house.
Perhaps you had the fortune or misfortune to challenge her in a game of scrabble, bocce, or horse shoes. If you did you probably would be the loser.
Perhaps you had the pleasure of worshiping alongside her at the 1st United Methodist Church in Hamilton.
Louise only lived in four places her entire life. Hartford Connecticut, a little apartment in Manchester by the Sea, for over 50 years at 7 South Street in Wenham and the remainder of her years at Enon Village in Wenham.
In 1957 she left the state of Connecticut and moved to Massachusetts. She moved up to this area because somehow it was going to involve horses. She loved horses and used to go riding quite often. She also liked square dancing. One night she went square dancing in Boston at the YWCA. That night she was asked to dance by a crazy young guy, whom was so wacky she thought he was drunk, wearing a rather white dirty shirt with the sleeves rolled up. My wife thought I was rather unique when she first meet me also. The apple hasn't fallen too far from the tree. My white shirts are somewhat messy also. She accepted the invitation to dance and kept on dancing for the next 46 years, 44 as husband and wife. During that time, they built a family of 4 children, and later 4 grandchildren and at least 3 dogs. They went on trips together, worked on rebuilding the house together and even had square dancing in their front yard, way before I was born.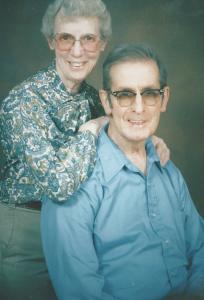 She loved our father so much. Whenever you would visit her you could see the giant portrait of our father right next to her bed. She was dedicated to him even after he died and never entertained the thought of marrying anyone else. Besides being a dedicated wife she was also a great mom. I know it's a cliche to say your parents are the best, but they really were. Here are some examples from my mother's journal.
June 5, 1963
Today when I was in the kitchen, with Mary & Patty playing in their room, Patty started gasping on some paper she put in her mouth. I dashed in but Mary had already put her hand in and taken it out. She handed it to me, all soggy, and said "Here Mom". She takes such good care of her sister.
Tonight Daddy practiced square dancing. Mary stood right alongside him & imitated him exactly. She sang away clapping her hands and I sat & laughed. Patty meanwhile joined the act by crouching over & dancing Indian style. It looked like a regular Indian war dance. I called Irene over & we sat & enjoyed them so much.
August 26th, 1964
I took the girls and we went to Santa's look out in Middleton. We saw a lot of animals. and had a good time. At night Mary had some play keys and pretended to lock her Daddy in a cage. She didn't want him to get out. Her latest expression is "Wait a minute". Last week she insisted on calling me, "Mudder". and still does to a degree, but thank goodness calls me mom too. She calls her Daddy 'Honey", or 'Hon', all the time.
Just as a reminder, on Saturday and Sunday when their Daddy is home for breakfast, they have one dish and three big spoons and all eat together. Daddy is lucky if he gets his spoon in at all. At the end they all throw their spoons in the dish. None broken yet.
Sept 6th, 1964
Patty is developing into a first class tease. Mary is the sensitive one & all Patty has to say when they are in bed is "I want Mommy., I want Mommy" and Mary cries her heart out & tells her, no she wants Mommy. With this Patty increases her tempo & delights in tormenting Mary. She is a good contrast to Mary and will help toughen Mary up. Mary was very sick Thurs, Fri, & Sat. She wouldn't let anyone but me touch her- not even her Daddy or Patty. She wouldn't even let me out of her sight & cried if anyone else even spoke to her. She kept saying "I love you Mommy."
Dec 23rd, 1966
Daddy came home at noontime & we all went sliding down in the woods. Laurie was in front of Daddy & Patty on back when they headed for a tree. Rather then hit, Daddy feel off, holding Laurie, but he had on his leather jacket which slid on the snow & down they went over an embankment, sliding all the way. Patty was ok & stopped before the embankment. Mommy slipped & slid, running to trying to see if Laurie & Daddy were OK. They were-although Laurie was scared. What a fright but also what a wonderful time we had and a big laugh at the fall.
January 7th, 1968
So much has happened since the last entry. Mary has two permanent teeth on the bottom. She also has 3 out on top and it has been over a mouth with a sign of any coming in to take their place. Patty still sucks her thumb with no sign of it ever coming out. She is still our imp. She is teaching Laurie so much (and how)
Laurie is 2 years old today. She talks one word at a time very good & I can understand her quite well. She likes to call Patty a "nut" she calls her Daddy "Hum" an off shot of Hon which she originally called him. When he speaks sharp to her for any reason she breaks out with tears galore & won't eat or anything until she makes up . Her way of making up is to wipe her nose over the other person-usually on the face but sometimes an arm or hand. Afterwards she wipes her nose across she is fine & happy again.
June 20th, 1974
Today is a fabulous day- Mark asked to go to the poty & did #2. I almost dropped from shock. He is now "trained" and I didn't think the day would ever arrive. He is so anxious to make his mother "proud & happy". I now have to go out and by two pair of zipper pants and a "zoom shirt" (stupid). Everyone kept telling me this day would arrive but I didn't believe them.
November 7th, 1974
Mark rides the bus with me every morning. I just hope I survive this year so I can go on to the next. His halo is getting more tarnished everyday but don't know what I would do without him.
Let me share a few quick quips and stories about her. A lot of them come from my personal time spent with her, which was a lot.
Mom's favorite actor was Fred MacMurray, she loved any movie he was in, which included such gems as 'The Absent Minded Professor."
She hated slapstick films but loved the goofy spoof TV series Get Smart and the foreign comedy classic 'The God's Must Be Crazy' about a native bushman in Africa who goes to throw a Coke bottle off the edge of the world.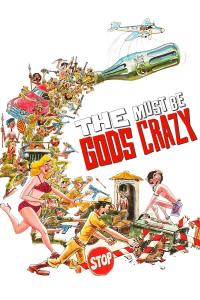 Her favorite singer was Merle Haggard and I believe that she had every record he ever recorded. She did see him in concert at the North Shore Music Theater.
In 1949/1950 she was part of the school basketball team and was known as a Speed Girl.
She was very organized and planned well. She had the details of her wake and funeral put together for years.
She was an incredible artist. She would often illustrate artwork on my school lunch bags.
As you could tell from earlier she was a great writer.
She loved to read and was a great cook.
I found out she deceived me for many years. I always thought growing up that what I was putting on my bread was butter, only to find out years later it was actually margarine.
She made the best meatloaf and stuffed peppers anyone has ever made. I have tried to emulate her recipe but it never came out as good. Whenever I came home to visit her years after moving out, she always seemed to have a version of her meatloaf stored in the freezer for me, and took it out and de-thawed it when I came home.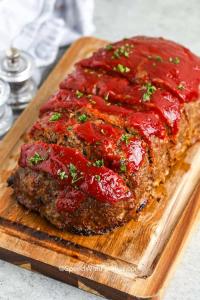 Not Her Meatloaf
She didn't always call things by their proper names. While most people today wear jeans, I wore dungarees. One time she told me she had a shock. I asked her what that was and she told me to look it up on the internet. Come to find out it was a stroke.
She didn't believe in expiration dates on food and would keep things long past their expiration date.
She felt very accomplished when she turned on the computer just to play free cell. She was successful in turning it off again.
She wasn't cheap but was very fugeal with her money, so there was Market Basket Cola in the fridge instead of Coke, but she still called it that.
She was a great barber and would sit me down in a chair to cut my hair if she thought it was too long. She didn't ask she just did it.
I could go on and on with stories about her character, virtue and motherhood and all around humanness.
Like the time in the middle of the night I told her the next door neighbor's house was on fire and she came looked out the window and immediately dashed back toward her room only to trip over the coffee table we kids and given her for a present.
She made many sacrifices for her family.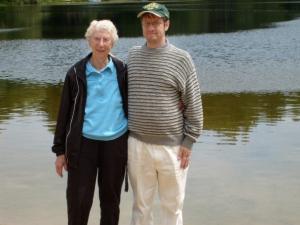 One time I decided to make a video report on Lewis and Clark. She happily decided to play the part of the rampaging buffalo charging into the camp where Lewis and Clark slept. What parent in their right mind puts on a fur coat and mask for their crazy filmmaker kid?
I am the person I am today because of my mother and I'm sure my sisters would agree. Honestly.
The importance of putting others first.
Temperance in alcohol.
Not using fowl language.
The importance of chastity.
And most important how important God is on one's life.
She also tried to teach me to be neat and organized, but hey nobody's perfect.
A parent helps shape their children's character and I know that she helped shape me and that of my sisters and everyone else she came into contact with including her new granddaughter Princess and her great granddaughter Brody.
As we are coming close to the end, here is a line from her favorite singer Merle Haggard. Even though he was her favorite singer, I'm not sure what her favorite song was by him but I think this song will do just fine.
I just wanna look at you one more time
I always like to know how much I leave behind
Let this be the picture that I'll always have in mind
I just wanna look at you one more time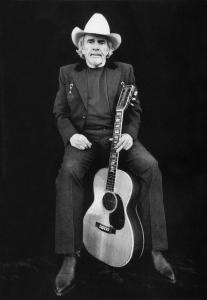 And I'll end with the message that was forever on her answering machine.
Welcome to another one of God's wonderful days,
We're not around to hear what you have to say.
But as machines leave us free to roam,
Leave a message for when we get home.
And I pray she is now finally home with never-ending wonderful days with God.