Last Week In Life:
November 1, 2021-November 7, 2021
Last Week's SPECTACULAR STORY OF WEEK
Kristin's Awareness Month
I have been falling often lately.
It doesn't mean I fell from grace.
I have fallen from the right to own the driver's licence I have had for over thirty years.
I fell due to drugs.
No, I am not addicted to alcohol, cocaine, LSD, or Crystal Meth.
I fell because my brain is a bit broken.
I am on as many drugs as they can possibly put me on, lest I am over-drugged.
Medicine has side-effects.
Lots of medicine has lots of side-effects.
And so I have fallen…
On the Grass Outside,
In the Shower,
Out of Bed.
Causing me intense pain up and down my head, my arm, and my spine.
Which come and go at any unpredictable moment.
Even with my walker firmly gripped tight in my hands
I have fallen and may fall again, at an unexpected moment.
It is so unexpected that it has become expected.
So when I am tired or feeling weak,
My wheelchair may save me assuming I happen to be using it.
There is a term for people like me.
But you may not be aware of the right words to use.
Calling someone an epileptic is no longer politically correct.
Nor is using the word FIT to explain the word seizure.
I am a person with epilepsy.
I am a person who has seizures.
But I am me.
I am more than an epileptic with fits.
It is National Epilepsy Awareness Month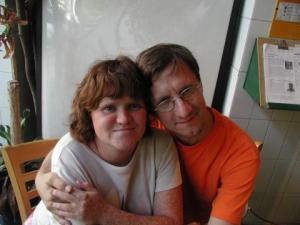 These are Kristin the Carmelites thoughts about her hidden lifestyle which gives her something to offer up.
As I was dictating my wife's thoughts about her life,I went down the stairs and grabbed her helmet.
As I was putting it on her I pinched her neck causing her more pain.
Thus putting on her helmet was just as dangerous as not having it on.
Read More about Epilepsy FAITH IN MY BRAIN MAY 18, 2020
In November it is also…
We were excited to have adopted a 15 year old girl named Princess.
She is now 23 and our relationship is strained.
We don't regret adopting her.
We gave her a chance at a new life, which many teenagers need.
For better or worse she is our daughter always.
Our hope is that we can mend what is broken between us so we can
continue to live out the joy of her being part of our family.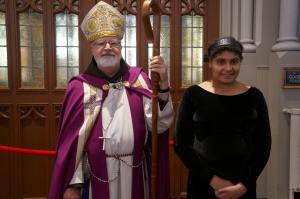 Read more The Prodigal Daughter JUNE 01, 2020
I often pray that those on earth, which could include me, make it to purgatory and avoid an eternity in hell.
I don't really know what life after death will be like.
I only hope that after a purification all people will all spend eternity deeply in love with our triune God
who loves us unconditionally and has adopted us into his family.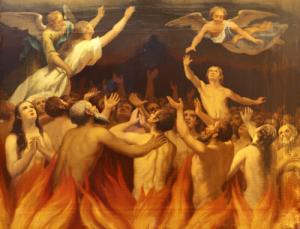 National Peanut Butter Lovers Month
Peanut Butter tastes best with chocolate.
Though it is not the world's healthiest combo.
It is in my opinion among the most enjoyable junk food in the world.
My father is from Ireland and he didn't grow up with it and still won't eat it to this day.
Although his siblings all do.
Years ago as children we visited Apollo beach in florida where my grandmother insisted there were a lot of manatees.
We did not see a single one that day.
Another time at another place in florida, as I stood on a dock, I saw a manatee floating very near by.
The gentle manatee allowed me to touch it and I was wicked excited.
I was excited because I got to touch a manatee in the wild.
Last Week's Other Stories, Articles and Things
The Carmelite loves Fr. Casey Cole and will go out of her way to watch him when the Catechist puts him on the big TV
This Week on
MYS179: After 19th-century astronomers said Mars has a worldwide network of canals, people speculated there was not just life but a civilization there. Jimmy Akin and Dom Bettinelli explore whether there is life on Mars, and if so, how it got there and what it is like.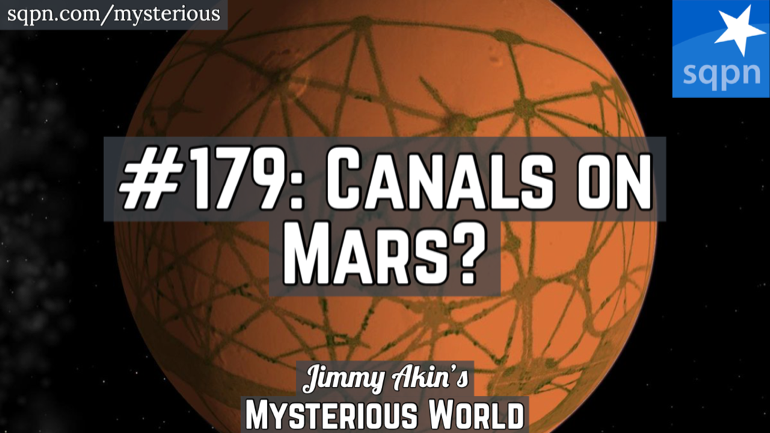 Jimmy you live in a mysterious world
With a mysterious name
Are you Jimmy or James, Jacob or Seamus?
I inquire because I want to know,
As I am a mysterious girl.
What kind of a world is it anyway?
Do you live with ghosts, Martians, or big foot?
Is there an extra chair by your desk for your guardian angel?
Are you Facebook friends with the Loch Ness Monster?
Read More…
Jimmy Akin's Mysterious Poem | Mark Wilson (patheos.com)
FEAST DAYS ,HOLIDAYS AND LAST WEEK IN HISTORY
WinCalendar: Calendars, Holidays, Days & Today
Monday November 1, 2021
ALL SAINTS Solemnity [not a Holyday of Obligation this year]
Kristin has written some online books. Including some great poetry. Publications – Catholic Bard (patheos.com)
Here is what else happened on this day in History
.Sistine Chapel Ceiling Opens to Public – HISTORY
Tuesday November 2, 2021
The Commemoration of All the Faithful Departed (All Souls' Day)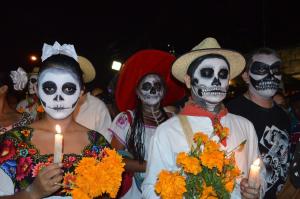 Here is what else happened on this day in History.
Howard Hughes's "Spruce Goose" Flies – HISTORY
Wednesday November 3, 2021
[Saint Martin de Porres, Religious
After about 12 years of being a housewife to my wonderful husband,
I am finally working hard to keep the house clean and make dinner every night.
Am I becoming more organized and caring?
Or have I finally started to care about the state of our home?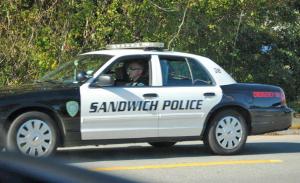 It's really real and I often want to lay down and cry when it wraps itself around me like a blanket.
And no matter how much family have, no matter how many FB friends you have, the loneliness evelps you and you convince yourself that no one cares.
But God cares. But somehow
He seems to be hiding on you.
Here is what else happened on this day in History.
One World Trade Center Opens – HISTORY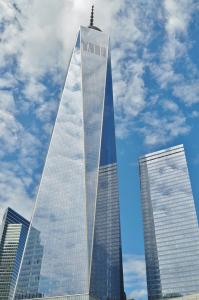 Thursday November 4, 2021
Saint Charles Borromeo, Bishop Memorial
Here is what else happened on this day in History.
Entrance to King Tut's Tomb Discovered – HISTORY
Friday November 5, 2021
I have the map of Ireland on my face.
And, the hair, we always called Red to match.
Top news stories on this day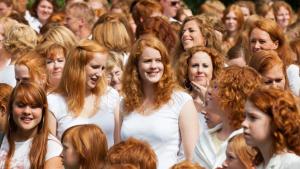 Here is what else happened on this day in History.
The order is given: Bomb Pearl Harbor – HISTORY
Saturday November 6, 2021
As children we played outside. It was the early 1980's.
We went to the playground across the street to use
the large metal slide, the see-saw, swings and large metal monkey bars
among other things.
We rode bikes and even found a large puddle with frogs that we titled 'The Frog Pond'.
We made forts and we eat edible berries which we called 'Wild Black Raspberries' which we eat in August'.
at the lot nobody had built a house on yet.
Children today do not seem to play outside so often.
And certainly not by themselves.
Or with a group of siblings, neighborhood friends or kids from school,
While there parents are working or doing whatever parents did at home while elementary school children played outside
without adults watching them.
I wonder why that is?
Do they have no playgrounds or frog ponds or empty overgrown lots today?
Or are people afraid to leave their children alone to play.
Top news stories on this day
Here is what else happened on this day in History.
U.N. Condemns Apartheid in South Africa – HISTORY
Sunday November 7, 2021
National Bittersweet Chocolate with Almonds Day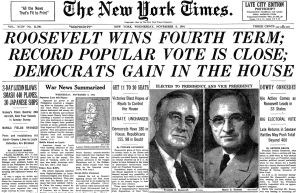 Here is what else happened on this day in History.
FDR Wins Fourth Term – HISTORY
POPE FRANCIS'S FAMOUS LAST WEEK'S WORDS
Pope Francis Reveals the Prayer He Prays Every Night Before Bed – (churchpop.com)

A Chance To Do A Work Of Mercy
Hi,

I would like to take a moment to tell you about a Go Fund Me Page that I have established with the help of some high school classmates. Please see below. We set up this page with the hopes that it would afford me the opportunity to achieve some important goals to further my independence as well as provide for a little bit of financial security. Any help that you could provide would be greatly appreciated and I ask you please share the link. See below. I want to thank you in advance for taking the time to read my page and for your support. Thanks again!

David M. Patten

Dave Patten's classmates at Concord-Carlisle High School remember him well.

Always smiling, always positive, even though he had a much different childhood than most kids growing up in Concord.

"I was born with spastic cerebral palsy; I was seven months premature. I had hyaline membrane disease and I almost died twice, but I survived that. I've had to adapt to everything in life," Patten said. "But I like to use my disability and life experience as a learning experience."

When the classmates reconnected for their 30-year high school reunion, they learned Patten had lost his girlfriend and her family to COVID-19 last year, and he was unable to hold a steady job due to his disability.

They started a GoFundMe to raise money to get Patten back on his feet. As of publication, the fundraiser had generated more than $21,000.

Dave's Contribution to the Catholic Barf
Tunes
I Came Across Last Week