Tristan Nettles@tristan_nettles (August 28, 2023)
� Did you know that Stephen King's first novel 'Carrie' was initially rejected 30 times? It's a reminder that persistence and passion can turn initial setbacks into literary triumphs. Keep writing, keep dreaming! �️✨ 
What are your creative goals?
Mine is to publish two blog posts a week.
What you are reading is one of them.
If you're painting, podcasting or writing
how do the unexpected winds of life blow your artistry
in new and unexpected directions?
Do you persist with passion despite the obstacles?
Pursuing Goals
I had a goal of finishing a specific blog post
Complete, Finished and Ready to be published and read
on a particular Monday of a particular Week.
I wanted to take a look back on the last 100 years plus decade by decade
of recent history starting in 1893 and exam life at that time up until the present in 2023.
It is mostly written but needs some more mental road work.
I got stuck  however, in the virtual mental mud of writing
that wouldn't let me pass go and give me the $200 I needed to go further.
I looked at the world of movies, TV, books, music, saints and art
to include in my timeline.
St. Bernadette of Lourdes popped up alot along with singer Bing Crosby.
Looking for movies, TV, books and saints was not that difficult.
Art was not difficult until a certain decade.
It was flowing like water before the 1960's.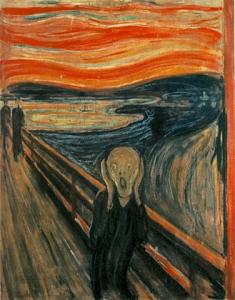 Looking for Art paintings after the 1960's was a daunting task.
They seemed to be plentiful before that time period.
This was one of the ruts I found myself in when doing research for that article I didn't finish.
Yet.
So then my writing changed.
How does your creativity change?
A Hopeful Change
I then started writing a piece about hope.
Looking back at history I'm not the only writer or traveler on the road of life to have left undone a goal or task.
Take the early pioneers seeking a new life out west for example.
They got in their covered wagons with whatever food they had, some guns for protection and hopes for a better life.

Only a good amount of them never made it.
A good amount of them got some sort of sickness and died out in the wilderness
never to be seen or heard from anyone ever again.
But there is still hope.
I then abandoned (the) hope article and decided to write this new post
about how my writing had changed from my original idea about time and hope.
I published it with all the spelling errors and grammatical mistakes
that my wife pointed out to me as she read it to me.
Seeing I'm my own editor, there is probably still some errors.
But those with mercy will give me grace if their finding the overall point
I am making something they can relate to.
She also said the first part was dull and thus I created this brand new version
your reading write now.
Yet another change.
Even though, it's not the piece I originally wanted to write
I have embraced the change.
Do you embrace  the changes that come upon you as your creative juices flow?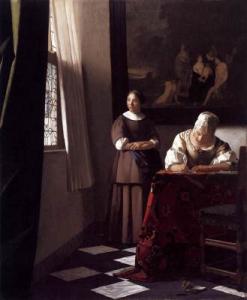 To Write Well or Not 2 Write Well
Is it better to write something somewhat haphazardly and not as good and polished as it could be,
or to throw caution to the wind and write and present it to the world anyway?
That is what I did.
I published an article that needed more work as I tried to
accomplish my goal of a small bit of quantity
and not necessarily full quality.
Do you pursue your goal even if it won't come out looking as golden as you might wish?
Not everything we write is going to get an A+ or well read or get a 'Wow that changed my life'.
Life sometimes puts up a roadblock or obstacle that
changes the track our train of thought travels down.
I know I'm not alone in having to set aside my original goal for something else.
Your not the only one to change the direction of what you started out to write.
Were not the only ones who have not succeeded the first draft around.
The Last Change
Not knowing where this post was headed I decided to find some inspirational quotes about writing.
Went to Twitter and found the quote about Stephen King failing several times before success that is at the top
of this article.
I then decided to write about interesting things that happen the year his book was published in
1974
This was the year my wife was born and the year I turned 3 years old.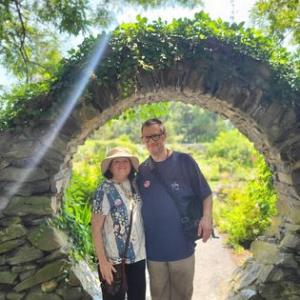 The main pic I used for this blog post I found when I went to a search engine of art.
Public domain art is there for us to use whenever we want for our projects.
I came across the particular painting of a Lady Writing a Letter with her Maid by Vermeer and thought it would be just
dandy for a post about writing.
I still thought I might be able to find some art that had been produced in 1974
even though I failed to so before. I had hope it would just appear.
So I went to the Wickipedia Art section to find something.
Browsing the section I had selected I came across this historical moment in art history.
26 April – Nineteen Old Master paintings from the Beit collection are stolen from Russborough House in Ireland by a Provisional Irish Republican Army gang including English heiress Rose Dugdale.
It just so happened that one of the paintings stolen in this collection that this guy named Beit donated to the National Gallery of Ireland in 1987 was the Lady Writing a Letter with her Maid by Vermeer I used for my post and had found not too long before.
WOW!
Had no idea that I would find this painting only to be lead to it
unknowingly later on.
Concluding Questions
So this post was originally supposed to be a history post.
It then turned to something about hope.
It then turned to something about writing.
It then turned to an updated version about writing
hopefully fixing errors and making it more interesting.
It eventually included history once again.
You never know where changes will bring you in your writing.
You never know where the road will eventually end.
Do you persist with passion despite the obstacles?
How does your creativity change?
Do you embrace  the changes that come upon you as your creative juices flow?
Do you pursue your goal even if it won't come out looking as golden as you might wish?
But if you keep trogging along, you may find yourself
although different, back to finishing your original goal
You thought you left behind somewhere
in the hopeless wilderness of oblivion.