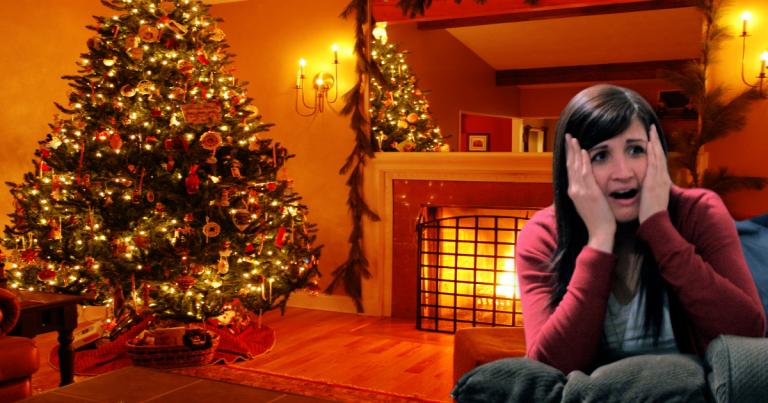 MONTPELIER, VERMONT – A local PC(USA) church home group, on the south-side of Montpelier, is in shambles this week after their Christmas party was ruined by the scripture reading of the nativity story. Despite 9 years of successful Christmas parties, there are serious doubts if there will be a party next year.
"I still don't know how it happened," said Luke Bax, who was hosting the event at his house. "I sent my son to the study to get a bible and I guess he accidentally picked up a copy of the English Standard Version. It's something I keep around for academic reasons. I never in my wildest dreams thought it would actually get used. I started reading and that's when things started to unravel"
reports state you could visibly see the crowd getting more and more anxious as the story went on. There was squirming in the seats accompanied by audible groans. Tension grew and grew until it was announced that Mary, a virgin female, had given birth to a boy, name Jesus.
The group had never heard a miracle-filled gender-specific telling of the nativity narrative. They were shocked and appalled. What followed can only be described as "bedlam."
"All at once I heard screaming and yelps as pure madness began. I saw ornaments and decorations flying around the room, followed by flashes of light and smoke. I heard 'I can't even!' at least a dozen times. For a group of individuals known for tolerance, I feared for my life!" explained Mr. Bax. "It wasn't long after that the mob set fire to my Christmas tree and stormed out of the house. I tried stopping them and telling them I made a mistake. I even tried starting over with gender-less and miracle-free version of the bible. But it was no good. Christmas was ruined."
While most current members of the group could not be reached for comments. One former member, who wished to remain anonymous, went on official record saying "If Christmas is coming to the Bax house next year, then it will do so without the help of assuming gender roles for giving birth. Women aren't the only ones who give birth! We are equals and will settle for nothing but tolerance. Don't believe me? Go ask Luke Bax and he'll tell you…as soon as he's done putting the fire out in his house."