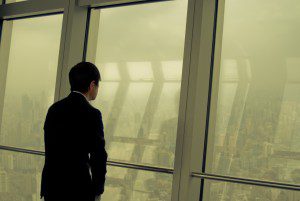 HADES – In light of the recent news of Britain to remove themselves from the European Union, tagged as Brexit by many media outlets, reports are starting to come in commenting on frustration level of The Antichrist.
"This is really putting a damper on my "one-world" government plans" stated The Antichrist in a statement to the press. "You work so hard for something just to see it fall apart. It's vexing to say the least."
Despite the set back towards his one-world government plans, not all of the fallout from Brexit has been bad for The Antichrist. Groups of Satanists around the globe are starting to gather to provide assistance. In fact, a recent GoFundMe campaign has been started by a group in England to gather financial support for the downtrodden dark lord. In a twist of irony though, the group is asking for support in the Pound currency.
"It's been really encouraging to see how people are coming to my aid in this tough season" replied the Antichrist. "I haven't received this much attention since Book 11 was released in the Left Behind series. Yet, As frustrating as it is to have plans washed away, I can't let it keep me down. After all, Trump seems to be doing well in polls. I mean, I've got that going for me I guess."