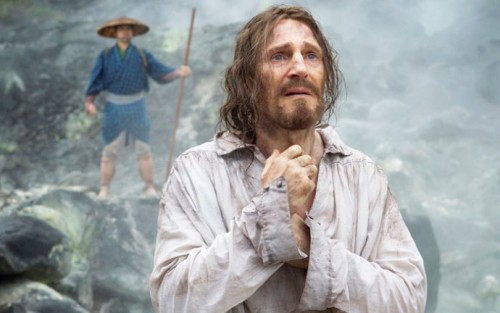 Raised in a Christian community, I constantly heard stories of martyrdom. The Bible is replete with such tales, whether it's the three men thrown into a fiery furnace or early apostles stoned for threatening the status quo. Youth leaders would solemnly tell of saints who were burned at the stake, singing songs of praise even as the flames lapped at their feet.
These were not stories of tragedy but of triumph. The focus was not on those who killed the missionaries, but on the faith that endured under trial. The inherent drama obviously made the stories resonate, but more than that, I think we all liked to put ourselves in the martyrs' shoes. We firmly believed we would be the ones standing until the end. I even had a friend confide in me his desire to die a martyr's death. We all assumed that in the face of suffering, our strength would never waver.
We never heard stories of the apostates in Sunday School. Those for whom the suffering was too much, who denied their faith instead of enduring, were lost to our history. We were told that God was a comfort in our darkest hours; we were rarely prepared for the fact that our prayers could sometimes be met by deafening silence. We discarded the stories of the weak or used them as warnings. We did so possibly because we thought they weren't worthy of remembering. More likely, we didn't like to think we could be counted among their number.
Everyone likes think they're Paul. No one believes they could be Peter or Judas.
Martin Scorsese's "Silence," based on the celebrated novel by Shusaku Endo, begins with one of those lost tales of apostasy. Opening on a fog-drenched, gray Japanese landscape, 17th century Jesuit priest Father Ferreira (Liam Neeson) watches as Japanese converts are lashed to wooden crosses and drenched with scalding water. In the next scene, set in a Jesuit monastery, a priest (Ciaran Hinds) tells two of his fellow padres, Rodrigues (Andrew Garfield) and Garupe (Adam Driver), that news has come in from Japan; Ferreira has apostatized. "He is lost to us," the priest says.
Rodrigues and Garupe can't believe that their mentor would abandon the faith. They head to Japan to find him, even though Christianity is outlawed in the country and those who practice the religion endure intense persecution. They follow a drunk, unreliable man named Kichijiro (Yosuke Kubozuka) to a community of hidden Christians, who have been praying for priests to arrive and hear their confessions, baptize their children and offer the sacraments. The priests settle in, finding joy in their calling, but still anxious of being discovered by authorities. It isn't long until persecution comes.
There is a sense in which this could be the plot of a typical faith-based movie, which builds to a heroic climax of martyrdom and victory. But Endo's novel is much more complex, and Scorsese's never been a director interested in easy uplift.
Scorsese's spiritual wrestling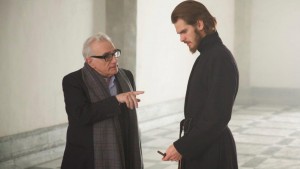 Faith, doubt and guilt have been part of the director's work since Harvey Keitel held his hands to a candle flame in "Mean Streets." A lifelong Catholic who once considered the priesthood, the director is also a man plagued by guilt (he once told Roger Ebert that he believed he was going to hell for violating the Catholic church's rules on marriage). In his films, the allure of the criminal world mingles with the destruction that world causes. The debauched fun of "The Wolf of Wall Street" exists alongside the director's anger about Jordan Belforts' corruption and dehumanizing tactics. Few, if any, filmmakers capture the visceral rush of sin while hammering home its destructive nature as well as Scorsese. This feels great, his films say. And it's sending us straight to hell.
Scorsese's films that are explicitly about faith are often his most complex. The controversial "The Last Temptation of Christ" presents a Jesus who is anguished about his calling, afraid of failing and sometimes angry at God. It's a difficult film, sometimes flirting with heresy and other times displaying a deep theological imagination. In the end, as Ebert wrote, the film is not just about Christ's wrestling with faith; it's about Scorsese's. It's about the struggle to follow God when everything in our hearts is shouting out to abandon him.
I am fascinated by and admire much of "The Last Temptation of Christ," even as I struggle with it. It's a challenging, complex film about faith and doubt. But in light of "Silence," it feels like a rough draft. Scorsese's latest feels like a summation of the spiritual wrestling he's done throughout this career. And while it's no less challenging, it's also more at peace with the idea that faith and doubt co-exist. Indeed, that coexistence is necessary.