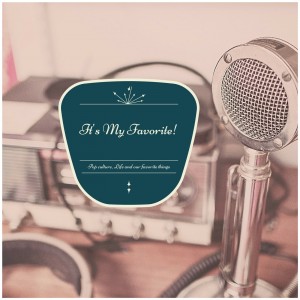 I'm going to keep this one quick.
I've talked before about "It's My Favorite," the podcast I co-host with two good friends. As I've said, it's a highlight of my month to meet with Matt and Beth and talk about movies, TV and whatever else happens to be on our mind. There's always a lot to talk about and talking with them is often the most I laugh all month.
Each month, we alternate episodes. On our "main flavor" episode, we run through pop culture recommendations. But lately, our "Scoop Du Jour" episodes have been my most favorite. In these episodes, we pick one topic each month and talk about it in a number of ways. One of our favorite ways has been to put questions related to the topic in a hat and just riff for an hour or so. This month might be one of my favorite examples of that. Given the impending start of the summer season, we talk grilling, baseball, summer camps and all things related. I also might drop the show's first F-bomb (accidentally). You can give it a listen below.
Also, I've talked a bit recently about wanting to bring in a podcast element to this site. Well, stay tuned for some big news coming at the end of this week that I'm very excited about. Big things are ahead!