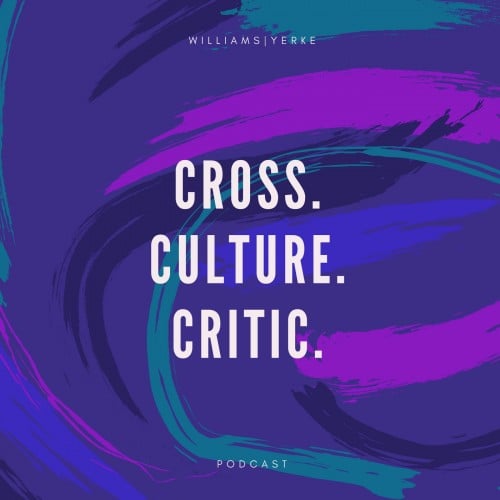 I'm going to keep this short, because this is a fun one and I can't wait for ya'll to hear it.
Joe and I have been doing this CROSS.CULTURE.CRITIC. podcast for a few months now, and as I've said before, it's exceeded my expectations. Not just in terms of downloads, although that's been pleasantly surprising, but in terms of fulfillment. It's truly a lot of fun to sit and record this show with him, and there have been times when it's also challenging and edifying, going beyond mere entertainment talk and into a place where he and I can discuss our faith, life and various struggles.
But that's after we talk about farting in an elevator with Amy Grant, of course.
As we've mentioned a few times, Joe and I didn't know each other before doing this podcast, aside from meeting briefly once or twice about a decade ago. And as such partnerships go, I think we've spent a few episodes figuring out our dynamic and our strengths and weaknesses as co-hosts. I feel like this week's episode, we may have hit our stride. Listening back to it this morning, I had a good time laughing at some of our stupid jokes and I respect that our back-and-forth banter can be engaging and respectful, even when we disagree on a topic (as we do in this episode). Longtime readers of this site know that the evolution topic has been on my mind for awhile. So it was good to get to talk about that a little bit with Joe. But before we wade into science-y waters, we talk about music…particularly, our musical guilty pleasures and albums/artists we might be embarrassed to own up to loving. And stay tuned at the end for one of my all-time favorite moments on this podcast.
Seriously, I hope ya'll are digging this show, because there's a lot more coming for you in the next few weeks. And if you're liking it, consider helping us out and becoming a supporter via our Patreon site.
And here is this week's show!