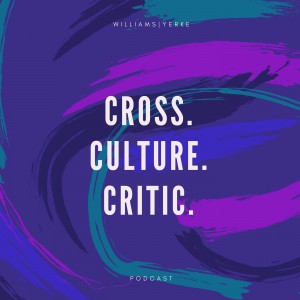 Don't worry, we're going to get back to movies soon.
I intentionally try to take a breather from new releases in August. The summer movie season exhausts me, even after one as strong as this summer. Plus, the fall season is looking insane. That's not a bad thing. A glimpse at the fall film release schedule shows me there's something potentially great coming nearly every week, and as I prepare to balance the awards season review slate with grad school, parenting, podcasting and my day job, I thought it was worthwhile to take a few weeks to breathe, take a trip, and then get myself in a productive frame of mind to jump right back into things after Labor Day. So, new release reviews will be a bit sparse for now, at least until "It" hits in early September. And then we're going to get rolling. But there will be content. I have some things I've wanted to write about for awhile that I'm hoping to get through, and we'll keep this blog pretty active.
I've said a few times that one of my biggest points of pride this summer has been the launch of CROSS.CULTURE.CRITIC., the podcast I co-host with Joe Yerke. It's been a blast to get together with Joe every few weeks and talk movies, music, faith and more. This week, we kicked things off with a bonus episode, where we talked about our frustrations with a local Detroit event and then vented about the fun and stress of taking kids on a vacation to an amusement park.
One of the most fun things about doing this show with Joe is that we are two very different people. He's conservative, while I tend to be more liberal, politically. He's a cop, I'm a writer. He was in a rock band, I should stay far from the stage. So it was eye-opening and great fun to talk with him about something I have very little knowledge of: the punk rock scene. Our latest episode deals not only with that, but with the question of whether Discovery Channel's "Shark Week" has in fact . . . jumped the shark.
And if that wasn't enough, if you tuned in to Facebook on Tuesday, Aug. 22, you could have seen our ugly mugs as we talked about nature, worship and our recent media purchase. But don't worry! It's all saved!
Like I said, this podcast is one of the things I've enjoyed most over the past few months, along with the continued fun of "It's My Favorite," and I'm really excited about what's to come, including some potential interviews I'm shocked to be able to do. But Joe and I want to make sure this show is as great as it can be, which is why we've launched a Patreon campaign, where listeners can pledge money each month to support the show, help us purchase new equipment and hopefully do some really fun events. The main podcast will always be free, but our patrons will have access to special bonus episodes, live streams, Facebook groups and more. So, please consider supporting us and becoming part of the conversation!
Like I said, we're just about to enter the fall movie season, my favorite time of the year. So this blog's really going to get popping again, especially with some posts coming up I've been wanting to tackle for awhile. I'm excited about what's to come!