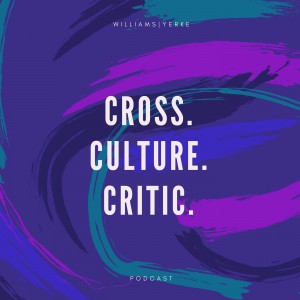 If, like me, you grew up listening to Christian music, you know the work of Steve Taylor.
In the 1980 and 1990s, he was a provocateur, with songs like "I Want to Be a Clone," "I Blew Up the Clinic Real Good" and "Cash Cow" not only bringing Christian music to the masses but also pointing a finger at the church and its hypocrisy. As a teenager, he was deeply involved with albums by the Insyderz, the Newsboys and Sixpence None the Richer. As a filmmaker, he's helmed the Michael W. Smith-starring "The Second Chance" and the big screen adaptation of Donald Miller's "Blue Like Jazz." The man is prolific, creative and insightful.
When I started CROSS.CULTURE.CRITIC. (actually, back when I still calling it "Why Should the Devil Have All the Good Podcasts"), Steve's name was at the top of the list for people I wanted to talk to. If you want to understand the Christian music scene and the artistic challenges facing people of faith, he's the go-to guy. I was shocked when he responded back right away to say he'd be happy to talk with me. We spoke this week for about an hour, and it was a ton of fun. You can listen below:
Really exciting times for the CROSS.CULTURE.CRITIC. podcast. Starting this week, we're going every week as often as possible, and there are fun episodes in the works! I'm hoping to do more of these interviews, and we're hoping to get some better equipment to make this show the best it can be. Remember, you can support us via Patreon, where you'll be eligible for some fun bonuses.
Thanks for listening! I'm having some great fun with this!