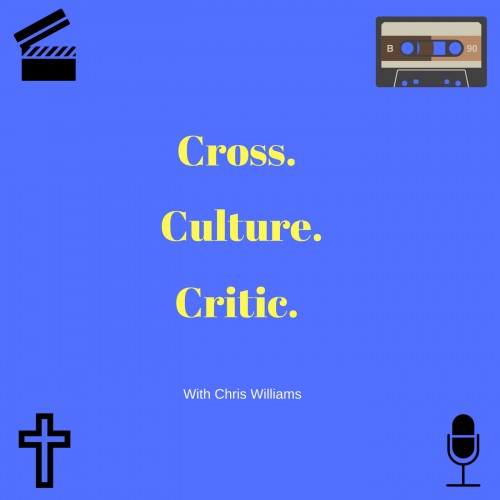 As I've written before, in recent years podcasting has become a hobby of mine. I've found its a great way to dive into in-depth interviews and talk about things in more detail than I can on this blog. For over two years, I've co-hosted "It's My Favorite" with two friends, and recording those episodes has been a monthly highlight for me. Awhile back, I co-hosted a podcast for the Detroit Film Critics Society, which was great fun. Although I had to discontinue that one due to difficulties with scheduling and balancing grad school, the idea of jumping back into the podcast world has always been in the back of my mind.
A few weeks back, I announced the start of a Kickstarter for a show called "Why Should the Devil Have All the Good Podcasts". The idea was that it would be an interview program where I talked to people active in the Christian music scene in the 90s and 00s. The Kickstarter didn't get much traction, but the idea still stuck with me. However, the more I thought about it, the more I questioned the scope. While I was a nineties youth group kid, it felt restrictive to only talk to people of a certain media and certain time. I wanted to be able to build on conversations happening on this podcast about culture, film and whatever crossed my mind. While I still wanted to do interviews with those involved in the Christian music scene in my youth, I also wanted to take advantage of the opportunities I get to talk to people in the film industry or those who are making changes in faith and culture in a variety of arenas. Basically, I wanted the freedom to talk about whatever I wanted to talk about and in a way that I could launch it as a homemade endeavor before building it into something bigger.
Today, I'm excited to launch "Cross.Culture.Critic." The aim is that it's going to be a weekly mix of movie reviews, pop culture news, musings on faith and interviews. Sometimes it will expound on things I've written about here and other times it will get into things I just haven't had the time to write about. What I'm most excited about is the opportunity to host interviews with people actively involved in faith, film, music and culture.
The first episode runs a bit long, but I had fun putting it together. After an explanation of what I hope this site is and a review of some of the writing currently on this site, I talk about "Wonder Woman" and the NY Times' recent list of the
25 best films of the 21st century
. I closed with a reposting of an interview from last year with comic book artist Ted Woods, which I was really happy to give a bit more publicity to. Give the episode a listen below:
It's probably going to take a few episodes to figure out the proper rhythms of this show, and I'm still hoping to launch a Patreon in the coming week. But I think this is a good start and I'm really excited about the interview I have lined up for next week. Please give it a listen, subscribe and tell your friends!
And if you're still not sick of my voice, I was a guest on Tom Santilli's Film Survivor podcast this week, talking about my experiences as a critic and some new releases. It was a fun conversation!