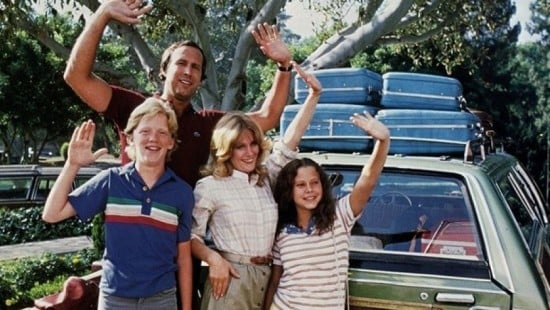 It has been a heck of a summer.
Usually by August, I'm ready to toss in the towel and never set foot in a theater again, worn down by sub-par blockbusters and action flicks. This year, though, summer has been one for the books. "Dunkirk," "Detroit," "War for the Planet of the Apes," "Guardians of the Galaxy Vol. 2," "Baby Driver" and "Spider-man: Homecoming" are just some of the films I've been so thrilled to get to write about. And those are just the ones I've had time to discuss. I'm still bummed time didn't allow for me to dive into "Okja" or "The Big Sick," but I know they're movies that I'll be tackling in the future. After 2016, which was one of the worst movie summer's we've had, this year was a feast at the cinema and it was exciting to see my top 10 list already begin to take shape.
But it's been productive on other ends as well, particularly on the podcast side. "It's My Favorite" continues chugging along, two and a half years after we started. It's small and scrappy and, to be honest, we struggle for listeners. But it's always so much fun to get together with Matt and Beth and talk about movies, TV and pop culture for a few hours.
The big project this summer has been "CROSS.CULTURE.CRITIC." and it's turned into something I'm immensely proud of and excited about. When I started this summer off with an idea to talk with Christian musicians, I had no idea the twists and turns that would come with this. Joe Yerke's willingness to come aboard as co-host has transformed what could have been a dry, repetitive exercise into something engaging, edifying and fun. Talking with him about faith, music, movies and everything else has been a collaboration I'm so thankful for. And that original idea to interview musicians? It's transformed into something better, with bonus episodes where I've been able to talk to people making art and engaging culture in all mediums. I've had the great honor to talk not only with Joe but with Reese Roper from Five Iron Frenzy. We do it for the conversation and the ability to talk about our faith and passions, and to hopefully edify people down the road. But I've also been humbled at the podcast's response. We're not "Serial" or "WTF," but for a grassroots project recorded in someone's living room, I'm very touched at the listener base we've developed and I'm so excited to see where this all goes.
And it's all just getting started.
This fall is going to be insane. In two weeks, my son starts kindergarten and I start my second year of grad school. After a year off, I'm looking forward to being part of the Detroit Film Critics Society again. I just got a look at the schedule of movies coming out between now and the year's end and man, it's ridiculous. Pretty much every week, there's something I'm looking forward to coming down the pike, whether it's the "It" remake; the third "Thor" movie; or new releases by everyone from Steven Spielberg to Richard Linklater to Paul Thomas Anderson. There's no way I'm missing the chance to be involved in all of that this fall and winter.
And "CROSS.CULTURE.CRITIC."…if you've liked it so far, it's about to get better. There are some interviews in the works that I'm thrilled about, and a wish list of guests that I feel more and more emboldened to tackle. Joe and I have some fun ideas in the works and more ways we're hoping to get interactive with our audience. And there are other podcast hosts I've been talking with about the potential for some interesting crossovers. So after a promising beginning, I think this show is really about to step into its own, and I'm thrilled about it.
Like I said, this fall is going to be crazy. And I need a break, first just to breathe and then to plan. In order to navigate this busy fall without neglecting my family, day job or grad studies, I need to step back, take a breath and then plan things out. So from now until the beginning of September, you might see a lull here at Chrisicisms.
First, I'm about to head off for a quick vacation with my family. We've made a trip to Kings Island, an amusement park in Ohio, an annual trip with our son, and we're looking forward to heading down there this week for a few days of roller coasters and funnel cakes. So, aside from a possible bonus episode of CROSS.CULTURE.CRITIC. I'm hoping to finalize, you won't see much here.
When I return, my focus is going to be on spending some evenings at home and also planning out the fall. I'm meeting with Joe to talk about the next few podcast episodes and hopefully conducting a few interviews. Aside from maybe catching "Logan Lucky," I'm planning to sit out new releases for the rest of August, with an eye to jump back in in time for "It" in early September. That doesn't mean this blog will sit dormant. I have some longer form posts and columns I've wanted to tackle for awhile, so I'm hoping to get those set up in the coming weeks. There will be content, but we'll probably just be avoiding most new releases. Then in September, the rocket train to the end of the year begins.
So, I'm loading up the Family Truckster for a bit and taking a break. Because in a few weeks, we're going to be hopping.