Here are three prayers for the teacher or educator that you can pray for your teacher or for yourself.
Bless the Blessers
I can still remember some of my favorite teachers in my life, from elementary school all the way through seminary and they have been such a tremendous blessing to me that I still carry with me the things that they taught and modeled and I don't mean just the head knowledge they gave me but the way they treated me and corrected me in gentle but always loving ways that I have never forgotten. Most of my teachers were good but some were influential. James suggested that "Not many of you should become teachers, my brothers, for you know that we who teach will be judged with greater strictness" (3:1) and some end up "desiring to be teachers of the law, without understanding either what they are saying or the things about which they make confident assertions" (1st Tim 1:7) so with this understanding, I am adding three prayers you can use to pray for your teacher, whether they be a parent, a para at school, a public or private school teacher, a professor, a grandparent or just a mentor, so here are three prayers that you can pray for them and ask God to richly bless them.
Prayer of Thankfulness
Dear Righteous Father, You are so kind to me and shower me with many blessings, above all the gift of Your Son for my Sake. I thank You Holy Spirit for helping me understand the Word of God and showing me more of Who Jesus is by what Jesus did. I also thank you Lord for my teacher who has been sovereignly placed in my life at the timing which You desired and I know is best for me. I trust You since I know that everything that happens always works out for my ultimate best (Rom8:28). I thank You God for my teacher and desire that my teacher knows how they are impacting us others and that You would inspire others to tell this teacher just how much they appreciate all they've done. I know I am to give thanks where thanks are due, just as I'm to give honor, where honor is due (Rom13:7) and my teacher is certainly deserving of my thanks, to both my teacher face to face and above all to You God. In the Mighty Name of Jesus I pray…amen.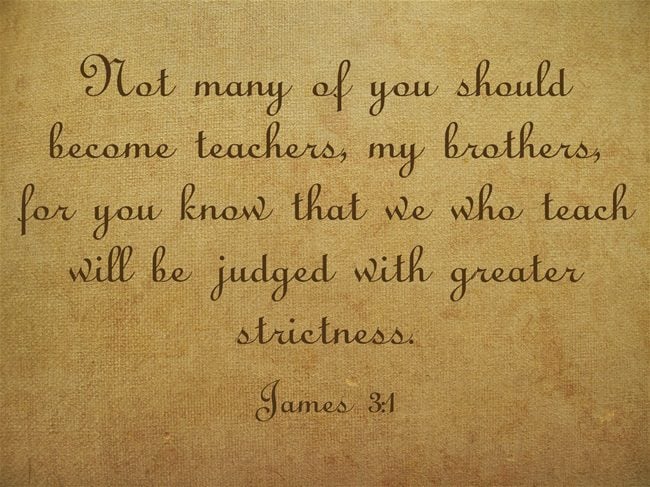 Prayer for Blessings
Great God in heaven, You Who rule the universe, I come humbly before You to ask You to bless my teacher. He/she has done so much to bless me in my studies and in my life that I am asking You to bless her/him because of the blessing they've been to me and to so many others. I ask You to bless their health, and their family, their job, and to allow them to continue to affect other children's lives which will extend to generations. For their sake and for the sake of others, let them continue to change lives for many years and to touch them deeply in ways that most other people in their life aren't able too. My teacher is a real difference maker God and so again, I ask You to bless them richly. In the Great Name of Jesus Christ I pray. Amen.
Prayer for Protection
My Father, my God, I come before You and ask that You would put a hedge of protection around my teacher. She/he is so overburdened and overworked. Oh Lord, He/she is under so much pressure from parents, the school board, principles, and superintendents, state regulations, duties, and more. My teacher feels hard pressed on every side. That makes them even more exposed to fatigue, illness, stress, anxiety, and depression than they already are now. I know that I have never thanked my teacher often enough and for that, please forgive me God and I also know I've taken them for granted and not given to them what they truly deserve. I ask You God to keep them safe to and from work, at home, in their job, and to also bless their family and the relationships with their spouse and children. Let them, if it be Your sovereign will, be able to stay long in their profession and to bless them to be a blessing to others and in the Name above all names I pray, Jesus Christ, Amen.
Conclusion
Why not send a "thank you" card to one of your former teachers. Most teachers will never see the fruit of their labor so it's good to hear back from the harvest once in a while. You're sincere thank you can mean so much to them. I am over sixty years of age but I am not beyond being taught by someone else. I still have a mentor who helps me see things through the eyes of experience. He rebukes me when necessary, encourages me when needed, and isn't afraid to tell me the truth. A friend is one who loves you enough to tell you the truth, even if it hurts. Do we really believe that "Faithful are the wounds of a friend; profuse are the kisses of an enemy" (Prov 27:6) and that "Blows that wound cleanse away evil; strokes make clean the innermost parts" (Prov 20:30)? I still need it; whether from a friend, conviction or God's Word. Finally, I thank the Helper, the Holy Spirit, our Advocate Who teaches us the truth about Christ (John 14:26). He is The Teacher of All Teachers!
Article by Jack Wellman
Jack Wellman is Pastor of the Mulvane Brethren Church in Mulvane Kansas. Jack is also the Senior Writer at What Christians Want To Know whose mission is to equip, encourage, and energize Christians and to address questions about the believer's daily walk with God and the Bible. You can follow Jack on Google Plus or check out his book Teaching Children the Gospel available on Amazon.