Here is a Sunday school lesson or Bible study on sin.
What is Sin?
First John 3:4 "Everyone who makes a practice of sinning also practices lawlessness; sin is lawlessness."
Sin is simply breaking God's Law and God's Law is good because for Paul because he says, "if it had not been for the law, I would not have known sin" (Rom 7:7) so it's not the Law that's the problem because "the law is holy, and the commandment is holy and righteous and good" (Rom 7:12). The problem is with the heart as its deceitfully wicked and can't be known except for God (Jer 17:9) but the point is clear; whoever sins is breaking God's Law and God's Law has a way of breaking the sinner. The Law is like a speed limit sign. It shows you your limits but also tells you when you're breaking it.
Was the Law like a teacher or guardian for us?
Did Jesus "do away" with the Law (Matt 5:17-20)?
What does "practicing sin" mean?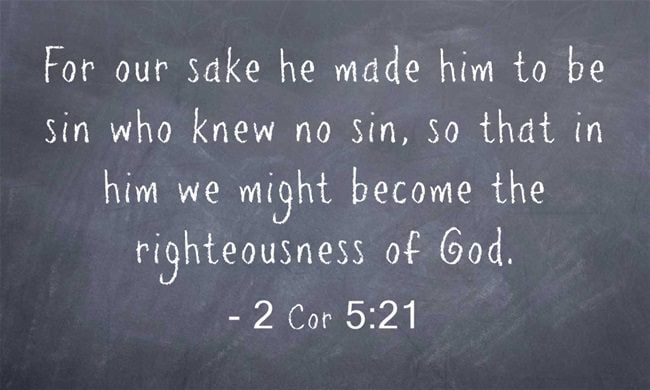 A Pattern of Sin
First John 3:9 "No one born of God makes a practice of sinning, for God's seed abides in him, and he cannot keep on sinning because he has been born of God."
First John chapter 3 gives about the best description of the pattern of a believer's life that I know of, but because it does that, it also makes plain who is a child of God and who isn't. This chapter exposes those who are only professors of faith and not truly possessing saving faith by the free gift of God (Eph 2:8-9) by their practices in life. If someone practices something, like a sport, they spend a lot of time doing that and whatever we tend to love, we tend to practice…and practice…and practice! The Apostle John writes, "No one who abides in him keeps on sinning; no one who keeps on sinning has either seen him or known him" (1st John 3:6) so whoever makes it a continual practice of sinning can't be born of God because "God's seed abides in him" and that means they "cannot keep on sinning" because they've "been born of God." They are supposed to be a new creation in Christ (2nd Cor 5:17) and be growing in holiness over time. Never sinless but sinning less and less but everyone grows at a different pace and we can't hurry it up in others; all we can do and should do is to make sure we are not making "a practice of sinning" but instead, growing in holiness (Heb 12:14).
How can you grow in holiness?
How can we bear godly fruit (John 15:4-5)?
Do you know a professing Christian whose life is a pattern of sin?
A Brother or Sister in Sin
First John 5:16 "If anyone sees his brother committing a sin not leading to death, he shall ask, and God will give him life—to those who commit sins that do not lead to death. There is sin that leads to death; I do not say that one should pray for that."
Jesus tells the disciples how they are to deal with an unrepentant sinner in the church and we read of the first mention of the church in the Bible in Matthew 18 where Jesus says "If your brother sins against you, go and tell him his fault, between you and him alone. If he listens to you, you have gained your brother. But if he does not listen, take one or two others along with you, that every charge may be established by the evidence of two or three witnesses" (Matt 18:15-16). Hopefully they'll repent of it, however "If he refuses to listen to them, tell it to the church. And if he refuses to listen even to the church, let him be to you as a Gentile and a tax collector" (Matt 18:17). Friends love us enough to tell us the truth, whether we want to hear it or not.
Is there a risk to trying to help a brother in sin (Rom 2:1-5)?
Should you bring more than two or three with you in confronting a brother or sister living in sin?
What is the sin that leads to death?
All Have Sinned
Romans 3:23 "For all have sinned and fall short of the glory of God."
Romans chapter 3 tells us there is little doubt that none are good and none can be saved by their own goodness. In fact, "the wages of sin is death, but the free gift of God is eternal life in Christ Jesus our Lord" (Rom 6:23) so that free gift gets us off death row and we can't lie to ourselves; every one of us were sitting there; all condemned we because every one of us have fallen infinitely short of God's holiness and glory. All we had earned by our life were the wages of our sins and that is eternal separation from God but for those who have trusted in Christ, there sins were taken away, as the psalmist writes, "as far as the east is from the west, so far does he remove our transgressions from us" (Psalm 103:12) which means they are gone forever.
Why does Paul call them "wages?"
Are we all about the same distance as in being short of God's glory?
Do most people believe they're sinners?
The Righteousness of God
Second Corinthians 5:21 "For our sake he made him to be sin who knew no sin, so that in him we might become the righteousness of God."
I believe I saved the best for last because we had been separated by God because of our sins (Isaiah 59:2) but Jesus ended that separation just as the temple curtain was torn by His own torn and tormented body on the cross. He satisfied the wrath of God that He previously had on us before repentance and faith. Now, because of Jesus, we can be seen as having the righteousness of Christ because Jesus, Who knew no sin, became sin for us. That's 100% glorifying God in our salvation. We can't lift one finger to add to is (Eph 2:9). The righteousness of Christ is imputed on our behalf and so our righteousness is not our own but that of Jesus Christ!
Is the command to evangelize in these verses; 2nd Cor 5:19-20?
Do you feel you have the righteousness of Christ?
How does the Father see you now?
Conclusion
I urge you in your study to look at all of the Bible verses and read them aloud in the class so that you can get the most out of this lesson on sin and a very important point that Paul wrote was "Blessed are those whose lawless deeds are forgiven, and whose sins are covered; blessed is the man against whom the Lord will not count his sin" (Rom 4:7). If their sins haven't been omitted and paid for by Christ's shed blood then everyone who refuses to believe will have to pay for their own sins (Rev 20:12-15; 21:8). God doesn't desire that at all but rather that each person would come to repentance and be saved (2nd Pet 3:9).
Why don't more people trust in Christ?
What keeps them from repenting?
Are your sins covered?
What has changed in your understanding about sin in this lesson?
Article by Jack Wellman
Jack Wellman is Pastor of the Mulvane Brethren Church in Mulvane Kansas. Jack is also the Senior Writer at What Christians Want To Know whose mission is to equip, encourage, and energize Christians and to address questions about the believer's daily walk with God and the Bible. You can follow Jack on Google Plus or check out his book Teaching Children the Gospel available on Amazon.