Have you ever heard of E.M. Bounds? There is good reason to know this man of God.
E.M. Bounds
Edward "E.M." McKendree Bounds (August 15, 1835 – August 24, 1913) was an American attorney and a member of the Methodist Church. Even though he was educated to be an attorney, he found his true calling in the ministry of the Methodist Church, being ordained as a minister in 1859 in the Monticello Methodist Church in Missouri. He entered the ministry in his early twenties and, for a time, was a chaplain in the Confederate Army during the Civil War who was later captured by the Union Army in Franklin, Tennessee. After his release, he sought to have prayer meetings to rebuild Franklin but not the physical rebuilding of Franklin but a spiritual rebuilding.
E.M. Bounds on Prayer
Bounds was an associated editor for the official Methodist paper, The Christian Advocate, but mostly spoke and wrote about prayer and the essentials of a praying Christian. He saw prayerlessness as a threat to the individual but also to the collective body of the church. E.M. Bounds did not merely pray well that he might write well about prayer but instead, he prayed because the needs of the world were upon him. In a forward to E.M. Bound's book, Necessity of Prayer, Claude Chilton, Jr. wrote, "As breathing is a physical reality to us so prayer was a reality for Bounds. He took the command, 'Pray without ceasing' almost as literally as animate nature takes the law of the reflex nervous system, which controls our breathing." You could tell the man was obsessed by prayer as he wrote three powerful books on prayer called, Power Through Prayer, Prayer and Praying Men, and Necessity of Prayer, and he couldn't have been more correct. Bounds must have quickly memorized Paul's exhortation to "Rejoice always, pray continually, give thanks in all circumstances; for this is God's will for you in Christ Jesus" (1st Thess 5:16-18).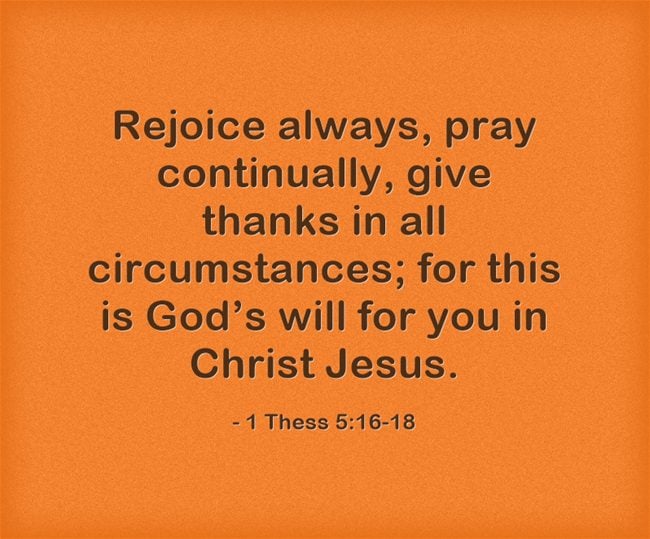 Trouble with Slavery
E.M. Bounds might have lived in a Confederate controlled state but he was adamantly opposed to slavery, as most of the Christians in the nation were at that time, but during the first year of the Civil War, the Unionists informed the local citizens that they must take an oath of allegiance to the Union and then post a $500 bond to ensure that they would remain loyal to the Union. Bounds chaffed at this. For one thing, he didn't have $500, nor did most of the local citizens, but more than that, he saw no reason for a U.S. citizen to take such an oath, so because he didn't have the $500 for bond, Bounds and others were arrested for being Confederate sympathizers and he was held in a St. Louis prison for a year and a half. He was later transferred to the Confederate Army in a prisoner swap and thus became a chaplain for the Confederate Army.
His Ministry
After the Civil War, Bounds returned to Franklin, Tennessee to rebuild the city on a more secure spiritual foundation and accepted the pastorate at the Franklin Methodist Episcopal Church and had dozens and dozens of prayer meetings but he was later to become an itinerate preacher that traveled around the country preaching on how to pray and the necessity to pray. One man said of Bounds, "Not a foolish word did we ever hear him utter. He was one of the most intense eagles of God that ever penetrated the spiritual ether."
E.M. Bound Sayings
Most of Bound's sayings or quotes were focused on the subject of prayer because he was so consumed with the prayer life of the believer. He once said that "God shapes the world by prayer. Prayers are deathless. They outlive the lives of those who uttered them" and correctly stated that "We can do nothing without prayer," which is very close to what Jesus said (John 15:4-7). For Bounds, "Prayer honors God, acknowledges His being, exalts His power, adores His providence, secures His aid" and again on the subject of prayer, he said "Prayer is a trade to be learned. We must be apprentices and serve our time at it. Painstaking care, much thought, practice and labour are required to be a skillful tradesman in praying. Practice in this, as well as in all other trades, makes perfect."
Conclusion
I hope by now that you can see just how important E.M. Bounds was to the Christian faith because he heavily emphasized prayer as the means to change the person praying, change the people around them, and change the world. Until we first pray, we cannot do anything first. His books on prayer are still very relevant today because they are biblically based and the timeless Word of God will forever be useful for growing in God's grace and knowledge and showing us the critical importance of prayer.
Article by Jack Wellman
Jack Wellman is Pastor of the Mulvane Brethren Church in Mulvane Kansas. Jack is also the Senior Writer at What Christians Want To Know whose mission is to equip, encourage, and energize Christians and to address questions about the believer's daily walk with God and the Bible. You can follow Jack on Google Plus or check out his book Teaching Children the Gospel available on Amazon.