Who was Leonard Ravenhill? Why should it matter that we know more about him?
Leonard Ravenhill
Leonard Ravenhill (June 18th, 1907-November 27th, 1994) was an English Christian evangelist and author who focused on prayer but also on revival. He was born in Leeds, in Yorkshire, England and educated at England's Cliff College and studied directly under Samuel Chadwick's ministry, who was a very popular preacher in Edinburgh at the time but later at a new chapel in Glasgow. It didn't take long before people noticed his oratory skills in preaching the Word of God and it became evident that he was called to be an outdoor evangelist, although he preached at churches as well. He learned how to preach quickly under the tutelage of Samuel Chadwick and even Chadwick was surprised by Ravenhill's evangelistic outings and the huge impact he made in his lifetime.
Evangelistic Dynamo
Leonard Ravenhill's outdoor evangelism meetings drew such huge crowds that traffic jams occurred but more importantly, huge numbers of people were saved. He had found his greatest passion which met his greatest ability. He preached with such vigor and power that many of those on the streets came forward to profess faith in Christ right there on the spot. He actually had such a following that many of his converts followed him into the mission fields. In 1939 he married an Irish nurse names Martha and they had three sons together. His two sons, Paul and David became ministers while Philip excelled as a teacher.
Moving to the States
After it seemed that Ravenhill had preached to every soul in England, he moved his family to America in 1950 and began to do the very same thing in America that he did in England. The same result was that huge crowds appeared during his evangelistic meetings and tent revivals. Leonard Ravenhill was friends with A.W.Tozer, an author who was deeply devoted to the writing about the attributes of God, like The Knowledge of the Holy. Ravenhill had tremendous impacts on many great Bible teachers and pastors such as Charles Stanley, Ravi Zacharias, and dozens more. Many of his sermons are still available as free mp3's and even though the sound quality suffers a bit, the preaching is as sound as it comes.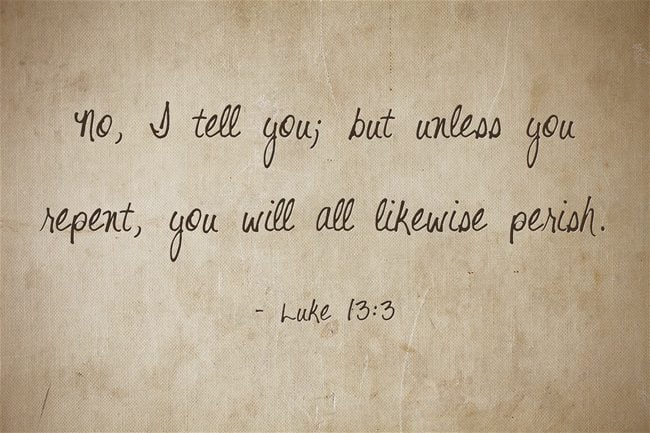 Ravenhill's Theology
Leonard Ravenhill was an old time preacher that warned of the wrath of God, hellfire, heaven, the need for repentance, confession of sin, living a life of holiness (though of course, not sinless-ness), and that we should all be compelled to be witnesses for Christ because of Jesus' imperative command given in the Great Commission (Matt 28:19-20). Ravenhill was always consumed by the holiness of God and would ask his listeners, "Where, oh, where are the eternity-conscious believers? Where are the souls white-hot for God because they fear His holy name and presence and so live with eternity's values in view?" His preaching was continually calling sinners to repentance, insisting Christians live lives marked by holiness, and encouraging deeper prayer lives and a deep devotion to God. He was unhappy with the church in his day because so many professed faith in Christ but didn't live like it. To him, it wasn't speaking in tongues or having the gift of healing or anything else that would show a person's been born again. To him, the only evidence of being filled with the Holy Spirit was when a person would live a life of holiness. Not a perfect life but a life bent toward striving for perfection.
Rebuking the Church
Leonard Ravenhill received a lot of criticism about his view of the church being weak witnesses for Christ. He sought to rekindle the fire of the church into the devotion that the first century church had. To him, the greatest tragedy was not sinful activities of the world; it was a sick church in a dying world and so he thought, "Save the church and you will save the world!" This man had such a burden for the lost and the burden of the church's lack of evangelism. He saw the church "whose flame is now flickering, sickly, and nigh unto termination" and it would be even truer today than in the day he said that. He sensed a Laodicea-type church in his day and would say during his outdoor evangelism meetings, "If we believed in hell this place would be packed out tonight."
Conclusion
You won't find many men like Leonard Ravenhill anymore. It just seems that we are hearing more of a social gospel today where we seek to cure the ills of society but we don't seek to cure the unrepentant heart that's headed to hell. In his eyes, "There's only two kinds of people in the world, those who are dead in sin and those who are dead to sin" and that ought to be every believer in Jesus Christ. There are only saints and "aint's" and that was his consuming passion; reaching the "aint's" through the saints.
Article by Jack Wellman
Jack Wellman is Pastor of the Mulvane Brethren Church in Mulvane Kansas. Jack is also the Senior Writer at What Christians Want To Know whose mission is to equip, encourage, and energize Christians and to address questions about the believer's daily walk with God and the Bible. You can follow Jack on Google Plus or check out his book Teaching Children the Gospel available on Amazon.