How does Jesus' sending out the 72 apply to Christians today? Are there lessons we can gain from their experience and Jesus' instructions?
Two by Two
I remember one old preacher telling the church that they either evangelize or fossilize. They had no outreach. They had no mission's board. In fact, they expected the pastor to do all the evangelizing, sending him out instead of going out themselves, but he's not supposed to do it alone. It says that "the Lord appointed seventy-two others and sent them on ahead of him, two by two, into every town and place where he himself was about to go" (Luke 10:1). To see exactly what we can learn from Jesus' sending out the 72 to preach the gospel and the practical application for believers today, we'll go verse by verse, so first of all, in verse one, Jesus sends them out "two by two," not one by one. Perhaps it's best that one person witness while the other prays, plus there are two as a witness, and it's safer with two than with one. The Bible also speaks that two are better than one (Eccl 4:9), and that by two witnesses, a thing is established (2 Cor 13:1; Deut 19:15). What I find interesting is Jesus sends these men out to go ahead of Him to places that He will later go. The point is, Jesus is responsible for what happens after the gospel has been proclaimed because God gives the increase (1 Cor 3:6), not us.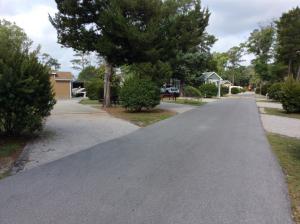 Pray for Laborers
Chip Ingram (Living on the Edge Ministries) once said that only 1 in 10 is an active witness for Christ, and had lead at least one person to faith in Christ. That means 9 out of 10 believers don't' share their faith actively. Apparently, that was a problem in Jesus' day too because "he said to them, 'The harvest is plentiful, but the laborers are few. Therefore pray earnestly to the Lord of the harvest to send out laborers into his harvest'" (Luke 10:2). Most of the time, believers don't witness because of the fear of man over the fear God, but by our silence, we can actually deny Christ by refusing to share the gospel. We are sometimes more concerned about our being rejected or ridiculed than we are about the eternal state of the person's soul. Jesus says the solution is to pray for more laborers, but also to enter into the labor, because the harvest is so huge and the laborers are so few. It can be discouraging.
Trust in God
Next, Jesus tells the seventy-two to "Go your way; behold, I am sending you out as lambs in the midst of wolves" (Luke 10:3). He wants them to learn to trust God, even though He is sending them in harm's way. Jesus wants them to be dependent upon God for their safety and provision, and so He tells them, "Carry no moneybag, no knapsack, no sandals, and greet no one on the road" (Heb 10:4). The seventy-two must not only be aware that they're going into enemy territory (Satan's world), but they must trust God with providing for their needs and not be depending upon their own resources. We also note that Jesus told them to not get engaged in conversations along the way because they're on a mission…a great commission from Jesus Himself and He didn't want them to get distracted.
Acceptance
Jesus tells them that "Whatever house you enter, first say, 'Peace be to this house!'" (Luke 10:5), and then "remain in the same house, eating and drinking what they provide, for the laborer deserves his wages. Do not go from house to house" (Luke 10:7). They are then to say, "Peace be to this house." By Jesus saying, "if a son of peace is there," it may mean that there is someone who is open to the gospel, and if so, that would be the best place to stay, because "the laborer deserves his wages" (Luke 10:7).
Rejection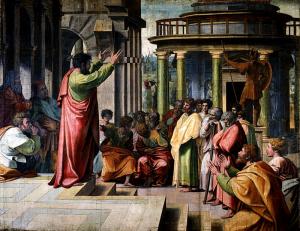 In Luke 10:10-12, Jesus tells them that "whenever you enter a town and they do not receive you, go into its streets and say, 'Even the dust of your town that clings to our feet we wipe off against you. Nevertheless know this, that the kingdom of God has come near.' I tell you, it will be more bearable on that day for Sodom than for that town." Why would it be more tolerable for Sodom than for those who reject Jesus Christ? It's because we have more light today. More people have heard the gospel than ever before, but the Jews had heard and seen Jesus and seen His miracles, so they had no excuse. Sodom never had that great of a witness. Many have heard the gospel explained and know what's required and yet still reject it, over and over again. They are more accountable for their rejection of Christ because Jesus was not able to preach in Sodom, but almost everyone on earth has at least heard of His name today. Besides, mankind is without excuse, because in his heart, he knows that God exists. They simply suppress this knowledge (Rom 1:18-20).
Conclusion
Jesus is still sending out men and women today. He often does so two by two, but He knows the laborers are still few that we need to continue to pray for more laborers. And then we need to take the gospel into the whole world (or at least next door), knowing that some will reject it, but some will accept it. One thing we must recognize is that God is the true evangelist (John 6:44). God alone saves, and He only saves only through Jesus Christ (Acts 4:12), so salvation cannot be earned (Eph 2:8-9), but we must also recognize the fact that God gives the increase to the church. I believe that takes the pressure off of our witnessing. We are not responsible for saving anyone; we are responsible for telling everyone. It's not their response to our ability; it is their response to His ability, even though it's our responsibility to tell them.
Article by Jack Wellman
Jack Wellman is Pastor of the Mulvane Brethren Church in Mulvane Kansas. Jack is a writer at Christian Quotes and also the Senior Writer at What Christians Want To Know whose mission is to equip, encourage, and energize Christians and to address questions about the believer's daily walk with God and the Bible. You can follow Jack on Google Plus or check out his book Teaching Children the Gospel available on Amazon.