We are saved by the grace of God, but what are different facets of God's grace?
God's Seeking Grace
Jesus said that God seeks those who will worship Him in spirit and in truth (John 4:24), but no one can even come to Christ unless the Father first draws them (John 6:44), so the first thing about grace is, God draws us to Himself by His Spirit, and His Spirit reveals Who Jesus is and why we need Him. We weren't saved because of anything we did or because we were special. When God called Abram (Later, named Abraham), there is no evidence that Abraham was seeking after God. Rather, it came suddenly. It says "Now the LORD said to Abram, "Go from your country and your kindred and your father's house to the land that I will show you" (Gen 12:1). Abraham wasn't expecting it or seeking God at all. It was the other way around. Then there is Paul's conversion on the Damascus Road. Saul, who was later named Paul, was not seeking God at all. In fact, he was seeking to destroy the people of God (Acts 9), so God made the first move. The Apostle John wrote, "We love because he first loved us" (1 John 4:19), so God made the first move.  Just a quick reading of Ephesians 1 should convince you that it is God's seeking grace that found us and brought us to Christ. I was lost but then I was found. I never found God because He was never lost. He sought me and caught me and them bought me by the precious blood of the Lamb of God.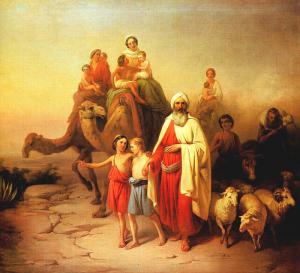 God's Saving Grace
Obviously, the Bible teaches that it is "by grace you have been saved through faith. And this is not your own doing; it is the gift of God, not a result of works, so that no one may boast" (Eph 2:8-9), and "since we have been justified by faith, we have peace with God through our Lord Jesus Christ" (Rom 5:1). It is only through Jesus Christ that "we have also obtained access by faith into this grace in which we stand, and we rejoice in hope of the glory of God" (Rom5:2). Prior to this, we were dead in our sins (Eph 2:1-5), but when we heard the gospel, we found that "it is the power of God for salvation to everyone who believes, to the Jew first and also to the Greek" (Rom 1:16b), however we can't argue with the fact that "the word of the cross is folly to those who are perishing, but to us who are being saved it is the power of God" (1 Cor 1:18). That power in the gospel brings us to God's saving grace.
God's Securing Grace
Next is God's securing grace, which Jesus speaks of in John 5:24, telling the disciples that "whoever hears my word and believes him who sent me has eternal life. He does not come into judgment, but has passed from death to life," and speaking of death, even that cannot separate us from God. In fact, nothing or no one can do that (Rom 8:38-39). Jesus said, "I am the resurrection and the life. Whoever believes in me, though he die, yet shall he live, and everyone who lives and believes in me shall never die. Do you believe this" (John 11:25-26)? I pray you do. Jesus promised that "All that the Father gives me will come to me, and whoever comes to me I will never cast out" (John 6:38), and that "whoever believes has eternal life" (John 6:47). One of the greatest testimonies of God's securing grace is Jesus saying, "I give them eternal life, and they will never perish, and no one will snatch them out of my hand. My Father, who has given them to me, is greater than all, and no one is able to snatch them out of the Father's hand" (John 10:28-29). Think anyone can snatch us from God's hand? Not sure? One thing I'm sure of is "that he who began a good work in you will bring it to completion at the day of Jesus Christ" (Phil 1:6).
God's Satisfying Grace
God's grace is satisfying, perhaps in part because we know we're secure in Him (John 10:28-29; Rom 8), but there is another touch of grace found in Psalm 4:7 where David wrote, "You have put more joy in my heart than they have when their grain and wine abound." David also writes, "You make known to me the path of life; in your presence there is fullness of joy; at your right hand are pleasures forevermore" (Psalm 16:11). David had confidence in knowing that "goodness and mercy shall follow me all the days of my life, and I shall dwell in the house of the LORD forever" (Psalm 23:6). After his days on earth, David knew he would "dwell in the house of the Lord forever." How satisfying is that!? Very, I would say.
Our Sharing Grace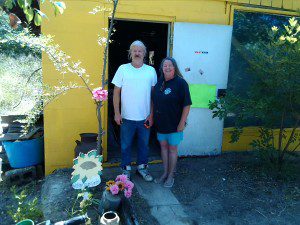 Finally we see that we are to share God's grace. The Apostle Paul had no choice but to preach. He was compelled by God to do so, and said that "necessity is laid upon me. Woe to me if I do not preach the gospel" (1 Cor 9:16b). When warned about mentioning Jesus' name in public, the disciples told the Jewish religious leaders, "we cannot but speak of what we have seen and heard" (Acts 4:20). That should be us! We should not be able to keep our mouth shut! It's greater than a cure for cancer; it's the double-quick cure for eternal death. How can we ever be silent about such good news…the best of news! Paul said, "I am under obligation both to Greeks and to barbarians, both to the wise and to the foolish" to preach the gospel (Rom 1:14). Jeremiah was no better at containing Word of God than the disciples were. Jeremiah wrote, "If I say, "I will not mention him, or speak any more in his name," there is in my heart as it were a burning fire shut up in my bones, and I am weary with holding it in, and I cannot" (Jer 20:9). Does that describe you? Does it feel like a fire you cannot contain, or has the fire burn low into embers?
Conclusion
Sometimes, grace is abused or taken for granted, but that's not going to turn out well, at least in the long run. God will chasten us because He loves us, "For the Lord disciplines the one he loves, and chastises every son whom he receives" (Heb 12:6), so "It is for discipline that you have to endure. God is treating you as sons. For what son is there whom his father does not discipline" (Heb 12:8), but we must share the good news about God's grace. Tell them about God's seeking grace; about God's saving grace; about God's securing grace; about God's satisfying grace; and about sharing grace. Jesus said the gospel includes repentance and faith (Mark 1:14-15); that He is the one and only way (John 6:44, 14:6; Acts 4:12), and that God loved the world enough that whoever believes in the Son of God will not perish but receive eternal life (John 3:16). God's grace is totally free (Eph 2:8-9), and yet it is the most priceless thing there is. That's why grace is so amazing.
Article by Jack Wellman
Jack Wellman is Pastor of the Mulvane Brethren Church in Mulvane Kansas. Jack is a writer at Christian Quotes and also the Senior Writer at What Christians Want To Know whose mission is to equip, encourage, and energize Christians and to address questions about the believer's daily walk with God and the Bible. You can follow Jack on Google Plus or check out his book Teaching Children the Gospel available on Amazon.