The Word of God is sharp and it cuts, but it cuts in order to heal. It comforts the afflicted and afflicts the comfortable.
Good to be Afflicted
When we think about afflictions, we generally think of them as something we want to avoid, but afflictions can do more good than harm. The Psalmist knew enough about life and the Word of God that he could say from experience, that "Before I was afflicted I went astray, but now I keep your word" (Psalm 119:67), so "It is good for me that I was afflicted, that I might learn your statutes" (Psalm 119:72). Afflictions can draw us closer to God, and they bring us back into obedience to the Word of God, so in that sense, afflictions are good. They become course corrections in life that steer us out of dangerous harbors. So how could the psalmist, who was under affliction, say, "I know, O Lord, that your rules are righteous, and that in faithfulness you have afflicted me" (Psalm 119:75)? It is because of His great love for us. As we will read, discipline is linked to love. Where there is no discipline, there is no love. Hate is not the opposite of love; it is apathy. Solomon wrote that "the LORD reproves him whom he loves, as a father the son in whom he delights" (Prov 3:12), so the truth is, "the Lord disciplines the one he loves, and chastises every son whom he receives" (Heb 12:5). If we're without discipline, can we claim to be His child since He only disciplines the ones "whom he loves?" What parent, foster-parent, or caregiver wouldn't discipline a child who continually goes out to play in the street?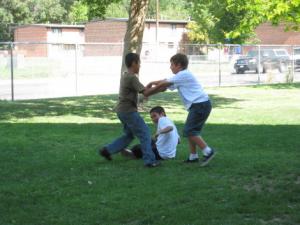 Good to be Comforted
The Word of God also comforts those who are afflicted. It is a spiritual balm for the soul that gives the believer hope, reassurance, and joy because of the manifold promises of God; and not one good promise will fail. He promises eternal life to all who believe (John 3:16), and promises that whoever believes in Christ, even death cannot separate them from God (John 11:25-26; Rom 8:38-39). The psalmist again wrote that "This is my comfort in my affliction, that your promise gives me life" (Psalm 119:50), so even in their afflictions, the believer can have hope in life; this life and the next to come. This is why he prayed, "Let your steadfast love comfort me according to your promise to your servant" (Psalm 119:76). Countless times, God has used others as a means to comfort others. The Apostle Paul wrote that God "comforts us in all our affliction, so that we may be able to comfort those who are in any affliction, with the comfort with which we ourselves are comforted by God" (2 Cor 1:4). Whatever means God used to comfort you in your last affliction, you can do the same for others in whatever ways you can. The early church claimed this comfort from God and God caused the church to grow. It says the early church was "walking in the fear of the Lord and in the comfort of the Holy Spirit, it multiplied" (Acts 9:31). God used the Thessalonians to comfort Paul as he wrote that "in all our distress and affliction we have been comforted about you through your faith" (1 Thess 3:7).
Afflicting the Comfortable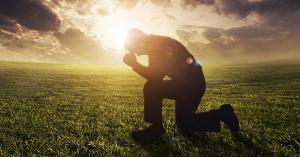 If ever there were a comfortable group in a society, it was the Jewish religious leaders, and for the most part, only the rich or elite had any chance at becoming a ruler or leader. Those in power were going to remain in power because of their wealth and influence, and if it meant using the threat of throwing people out of the synagogues to keep them in line, they'd do it (and did!). That's why many were hesitant to publically profess Christ. They knew that if they did, they'd be kicked out of the synagogue, and a Jew who couldn't go to synagogue, was in one of the most humiliating positions one could be in, in their society. Jesus knew this, so on more than one occasion, He offended the religious leaders by openly exposing their hypocrisy, and often to the delight of the crowds. This made the leaders even more determined to have Jesus silenced…permanently. Jesus, in speaking to the Pharisees and scribes, said "You hypocrites! Well did Isaiah prophesy of you, when he said: This people honors me with their lips, but their heart is far from me; in vain do they worship me, teaching as doctrines the commandments of men" (Matt 15:7-9). Later, "the disciples came and said to him, "Do you know that the Pharisees were offended when they heard this saying" (Matt 15:12)? I don't think Jesus cared about that. They were too comfortable in their own skin. Jesus refers to the Jewish leaders in the Parable of the Pharisee and the Tax Collector, saying that there were "some who trusted in themselves that they were righteous, and treated others with contempt" (Luke 18:9). The Jewish leaders didn't need comfort from the Word of God; they needed the Word of God to afflict and to humble them, because they were trusting in their own righteousness and not realizing that even our best works are filthy rags to God (Isaiah 64:6). You can read just how useless works will be on the Day of Judgment (Rev 20:12-15), but the Word of God does what He send sit out to do (Isaiah 55:11), and so sometimes, His Word will comfort the afflicted, but it will afflict the comfortable.
Conclusion
Who wouldn't be glad for pain that warns them about a life-threatening issue and then head to the ER, and discovered it saved their life? The Word of God comforts the afflicted and afflicts the comfortable. We know that, but we also know that God can use afflictions to draw us closer to Him; to expose and work on a serious besetting sin we have; to humble us when we start to believe our own stuff too much and not give glory to God; but afflictions will also help us learn God's statues or laws. It may even drive us into the Word of God and knock us to our knees. That way we're already in a position to pray and seek comfort from God and His Word. Ask Him what He wants us to learn, unless it's something obviously sinful (1 Cor 6:12-20). Remember, God disciplines every child of His because of His great love for us. Afflictions are not God "getting even," but getting closer. He is nearer to those who are of a broken heart and crushed spirit (Psalm 34:18). That's closer…not further, as we often assume God is more distant. Wrong. He seeks a closer relationship with His children, and if afflictions do that, we should be good with that.
Do you know someone who's afflicted right now? Be used by God to comfort them, and in ways that God comforted you. Philemon comforted Paul in his distress, and Paul wrote, "For I have derived much joy and comfort from your love, my brother, because the hearts of the saints have been refreshed through you" (Phil 1:7). Now, let us go and do the same.
Article by Jack Wellman
Jack Wellman is Pastor of the Mulvane Brethren Church in Mulvane Kansas. Jack is a writer at Christian Quotes and also the Senior Writer at What Christians Want To Know whose mission is to equip, encourage, and energize Christians and to address questions about the believer's daily walk with God and the Bible. You can follow Jack on Google Plus or check out his book Teaching Children the Gospel available on Amazon.