Here are seven great Bible verses when you're entering a new chapter in your life.
Deuteronomy 31:8 "It is the LORD who goes before you. He will be with you; he will not leave you or forsake you. Do not fear or be dismayed."
When Israel arrived at the Promised Land, they sent out twelve spies and two of them came to give a very good report on the land, but the other ten of the spies were fearful and gave a bad report because they were dismayed at the inhabitants. Their fear was highly contagious and caused the nation as a whole, to not cross over and take it. If you've ever had to relocate, to another city or another state, then you might have somewhat of an idea how they felt, although theirs is a different circumstance, however the underlying principles of God's being with you, and even better, "the Lord…goes before you," should give you more peace of mind about this new chapter in life. Just think about it; He already knows the future and has "spied out" what's ahead in time.
Second Corinthians 5:17 "Therefore, if anyone is in Christ, he is a new creation. The old has passed away; behold, the new has come."
When you enter into a new chapter of your life, there's always going to be a certain amount of anxiety, but when a person relocates to heaven, now that's a different story. When a person's trusts in Christ, they have now become a new creation in Christ, and the old things pass away, and the new things come in their life. You'll have new desires and passions to serve others, to love others, and to walk as Christ walked, but the old things will also pass away, however, these things sometimes pass away more slowly than others. Don't lose hope.
Revelation 21:5 "And he who was seated on the throne said, "Behold, I am making all things new." Also he said, "Write this down, for these words are trustworthy and true."
It will take God Himself, in the Person of Jesus Christ to finally bring what's new. Not just a few things, but all things will be new. The Apostle John saw this when writing that he "saw a new heaven and a new earth, for the first heaven and the first earth had passed away, and the sea was no more" (Rev 1:1). Then, "the holy city, new Jerusalem, coming down out of heaven from God, prepared as a bride adorned for her husband" (Rev 21:2). I could go on and show that pain, suffering, sorrow, and even death is now gone, and that's new too (Rev 21:4), but even greater, "the dwelling place of God is with man. He will dwell with them, and they will be his people, and God himself will be with them as their God" (Rev 21:3).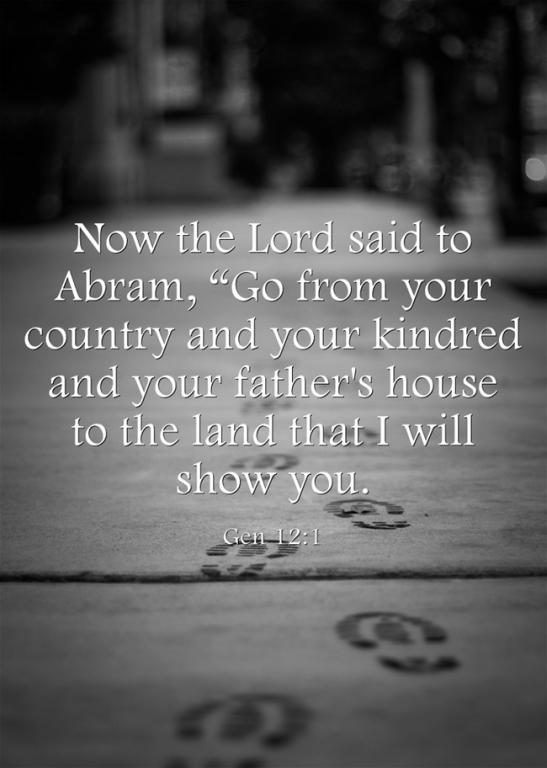 Joshua 1:9 "Have I not commanded you? Be strong and courageous. Do not be frightened, and do not be dismayed, for the Lord your God is with you wherever you go."
After the death of Moses, the only true leader Israel had ever known, Joshua was going to fill that role as Israel's leader (under God). We know that God was trying to encourage Joshua by telling him that just as He had been with Moses, He would be with him, and tells him to be strong and courageous (given as imperative commands), and orders Joshua to not be frightened or dismayed (like the ten spies were), because God is going to go with them all.
Hebrews 13:5 "Keep your life free from love of money, and be content with what you have, for he has said, "I will never leave you nor forsake you."
It seems money will always compete for our heart. If it succeeds, then contentedness is the last thing we'll feel like. If we are able to keep our love on the right things; God, family, people, church, then we'll not ever pursue wealth, and usually at their expense. Even the Apostle Paul had to learn how to be content (Phil 4:11), meaning it didn't come naturally, or perhaps easily, he knew that contentment with godliness is very great gain to us (1st Tim 6:6). You can live in two tents in life; discontentment or contentment. One's a lot more enjoyable to live in.
Psalm 37:25 "I have been young, and now am old, yet I have not seen the righteous forsaken or his children begging for bread."
It's a matter of trust that brings this verse to mind. If you're having a new beginning, whether you're young or old, God is not going to forsake those whom He has redeemed for Himself. No one is "almost forsaken" by God. They are never forsaken. The psalmist writes from experience because he's seen with his own eyes that the righteous were never utterly forsaken to the point of begging bread. That's rock bottom if there is one. That or homelessness on top of it. That might be the plight of some Christians for a time, but not for eternity (Rev 21:3-4).
Genesis 12:1 "Now the Lord said to Abram, "Go from your country and your kindred and your father's house to the land that I will show you."
This is the newest of all chapters in a person's life. In Abraham's life, this would be "the" chapter of all chapters. This is a really bold move by Abram (later Abraham). He was going to leave his own nation, which was all he had ever known, his own religion, but also leave his kindred or family, and all his friends or associates, and then, go to a place that he had never seen before. Who among us could do that!? Perhaps he had heard something about the land, but that wouldn't have made it any easier for him to uproot his entire family and then bring them hundreds of miles to an entirely new land.
Conclusion
If you have a new chapter in life that you're entering into, perhaps these Bible verses can give you some comfort, confidence, and assurance that God goes with you wherever you go, but as we've read, He also goes before you, and is never going to leave you or forsake you. That is true, whether you're young or old.
Article by Jack Wellman
Jack Wellman is Pastor of the Mulvane Brethren Church in Mulvane Kansas. Jack is also the Senior Writer at What Christians Want To Know whose mission is to equip, encourage, and energize Christians and to address questions about the believer's daily walk with God and the Bible. You can follow Jack on Google Plus or check out his book Teaching Children the Gospel available on Amazon.