Here are five great examples of healing in the Bible.
Lazarus
I believe the two greatest miracles were the incarnation of God, where the Word became flesh (John 1:1-14), and the miracle of human conversion, where a stony heart is regenerated into a heart of flesh so that they might be saved. Next to these two, I can't think of a greater miracle of healing than the time when Jesus raised Lazarus from the dead. There are some interesting lessons in this chapter because Jesus doesn't appear to be concerned that Lazarus is dying. In fact, He is in no hurry. This account takes place in John chapter 11 where "a certain man was ill, Lazarus of Bethany, the village of Mary and her sister Martha" (John 11:1), "So the sisters sent to him, saying, "Lord, he whom you love is ill." But when Jesus heard it he said, "This illness does not lead to death. It is for the glory of God, so that the Son of God may be glorified through it" (John 11:3-4). Does Jesus immediately go? No, because after Jesus heard "that Lazarus was ill, he stayed two days longer in the place where he was"(John 11:6). When Jesus does finally arrive, Martha come to Him and cries out, "Lord, if you had been here, my brother would not have died" (John 11:21). Here is where Jesus most profound teaching comes. He says, "Whoever believes in me, though he die, yet shall he live, and everyone who lives and believes in me shall never die" (John 11:25-26). That is the gospel. Jesus finally says, "Lazarus, come out" (John 11:43), and Lazarus is raised from the dead…after being dead four days! That did glorify God! My only question is, if Jesus hadn't been specific and mentioned Lazarus by name, would all that were in their graves come forth? I say that because Jesus, as God, has resurrection power in His Word.
Leprosy
In the historical books of the Bible, like 2nd Kings, we read about a few miracle healings, but not often do we read about a pagan commander coming to a prophet of God for healing. That would take some humility, wouldn't it? God was actually using Naaman, who was the commander of the king of Syria's army. This was a mighty man with a formidable force, and yet he must have loathed himself because of his leprosy. When word came to the commander that there was a man of God in Israel who had miraculous powers from God, he went to the prophet; Elijah the Prophet. Naaman asked for Elijah's help and Elijah told him to, "Go and wash in the Jordan seven times, and your flesh shall be restored, and you shall be clean" (2nd Kings 5:9-10), but instead of doing this, "Naaman was angry and went away, saying, "Behold, I thought that he would surely come out to me and stand and call upon the name of the Lord his God, and wave his hand over the place and cure the leper" (2nd Kings 5:11), and so "he turned and went away in a rage" (2nd Kings 5:12c). It was only after his servant reasoned with him that he finally relented, so Naaman "went down and dipped himself seven times in the Jordan, according to the word of the man of God, and his flesh was restored like the flesh of a little child, and he was clean" (2nd Kings 5:14). It wasn't the water that healed Naaman, but faith and obedience in God.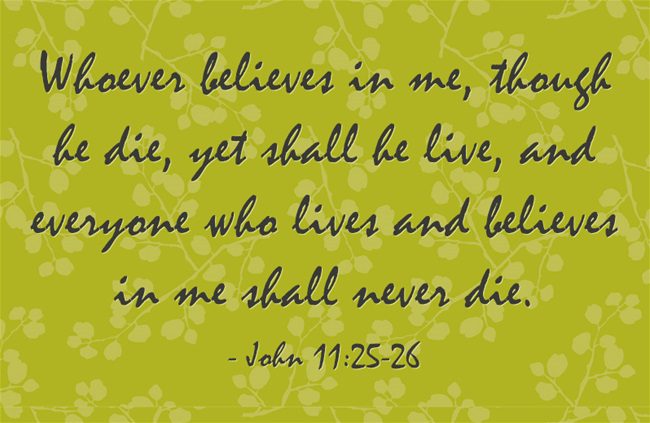 Bleeding
One of the Jewish rulers actually came to Jesus in desperation, because Jews who associated with Jesus would be expelled from the synagogue, but the man was desperate and came up to Jesus in broad daylight and "knelt before him, saying, "My daughter has just died, but come and lay your hand on her, and she will live" (Matt 9:18). How amazing. Here was a Jewish ruler who believed in Jesus so thoroughly that He knew Jesus could raise his daughter from the dead. This could be one of the same rulers who would later be among those who would condemn Jesus at His mock trial which lead up to His crucifixion. Jesus, knowing all this, still went and "followed him, with his disciples" (Matt 9:19). Just as they were leaving, "a woman who had suffered from a discharge of blood for twelve years came up behind him and touched the fringe of his garment, for she said to herself, "If I only touch his garment, I will be made well." Jesus turned, and seeing her he said, "Take heart, daughter; your faith has made you well." And instantly the woman was made well" (Matt 9:20-22). See how lovingly Jesus addresses this woman as "daughter," showing an intimacy that few of the Jewish men ever showed. More than that, her chronic condition was suddenly healed, but only because she had the courage to reach out to Jesus but she also showed she had faith.
The Lame
This account comes when "Peter and John were going up to the temple at the hour of prayer, the ninth hour. And a man lame from birth was being carried, whom they laid daily at the gate of the temple that is called the Beautiful Gate to ask alms of those entering the temple" (Acts 3:1-2). He immediately started crying out for help, but the apostles didn't have coins of silver or gold, but what they did have was greater than that. Peter said, "I have no silver and gold, but what I do have I give to you. In the name of Jesus Christ of Nazareth, rise up and walk!" And he took him by the right hand and raised him up, and immediately his feet and ankles were made strong" (Acts 3:6-7). Not only could he walk, "leaping up, he stood and began to walk, and entered the temple with them, walking and leaping and praising God. And all the people saw him walking and praising God" (Acts 3:8-10). That miraculous healing was all for the glory and praise of God, and the former lame man saw to it that God was given His due glory.
The Dead
When Paul was preaching the gospel late one night, he preached until the early morning hours of the next day, and as a result, "a young man named Eutychus, sitting at the window, sank into a deep sleep as Paul talked still longer. And being overcome by sleep, he fell down from the third story and was taken up dead" (Acts 20:9) "Paul went down and bent over him, and taking him in his arms, said, "Do not be alarmed, for his life is in him." And when Paul had gone up and had broken bread and eaten, he conversed with them a long while, until daybreak, and so departed. And they took the youth away alive, and were not a little comforted" (Acts 20:10-12). We don't know how the Apostle Paul knew that the young man would come back to life but there is no mistake that the word "dead" means dead, even in the Greek ("nekros") which means "one that has breathed his last breath" but also "deceased" or "departed," but sometimes used when referring to their soul going to heaven or hell.*
Conclusion
The Gospel of John appears to be divided into two books; one is the Book of Miracles in chapters 1-12, and the second is what I would call the Book of Glory or of Jesus' divinity, in chapters 13-20. Some of the greatest miracles occur in this book. I do believe it is a miracle to have someone who was once dead in their sins (Eph 2:1-2) become a new creation in Christ (2nd Cor 5:17) and have Jesus' own righteousness imputed on their behalf (2nd Cor 5:21). What greater miracle can someone personally experience?
Article by Jack Wellman
Jack Wellman is Pastor of the Mulvane Brethren Church in Mulvane Kansas. Jack is also the Senior Writer at What Christians Want To Know whose mission is to equip, encourage, and energize Christians and to address questions about the believer's daily walk with God and the Bible. You can follow Jack on Google Plus or check out his book Teaching Children the Gospel available on Amazon.
*According to Vine's Expository Dictionary. TDNT Ref 4:892,627