What does God think of His creatures, including those who are separated from Him right now?
Thy Kingdom Come
When Jesus was asked by His disciples how to pray, He gave them the perfect template in what is commonly called The Lord's Prayer (Matt 6:9-13). Part of this prayer was to pray for the kingdom to come. I believe it is right to pray for His kingdom to come. Recently, I viewed something that created in me an even more urgent feeling to pray for the kingdom to come. It had to do with suffering, so I prayed all the more fervently; more so than I had for a very long time. Even now, as I write this, I pray for the King of this coming kingdom to come…and to come quickly, to put an end to all this misery, but for Christians, any misery we experience in life is not even fair to compare with what's coming (Rom 8:18), so what was it that prompted in me a fire in the bosom for the Lord Jesus Christ?
The Least of Worth
Being a bi-vocational pastor, I was driving to work one day when in the middle of nowhere, in the desolate stretches of a Kansas highway, far away from any farm or home, I saw an abandoned kitten so tiny and so vulnerable, sitting in the opposite lane of a 65 mph highway, that I immediately started slowing down, because I couldn't believe what I saw. It was a very tiny kitten near the edge of a highway and in the middle of summer, and already setting at 98 degrees, so I turned around after a large dump truck went by, and when I came to the kitten, all that was left was a tiny speck of fur, spread out over the highway. I was too late. The dump truck! How could this kitten have possibly wandered here in nearly 100 degree heat and in the middle of the day? Someone must have dumped it because it would have been impossible for this tiny little kitten to have made it this far because there wasn't a farm or home within 2 miles, although it could have come from a feral mother cat. Anyway, I have not been able to get this image out of my mind since.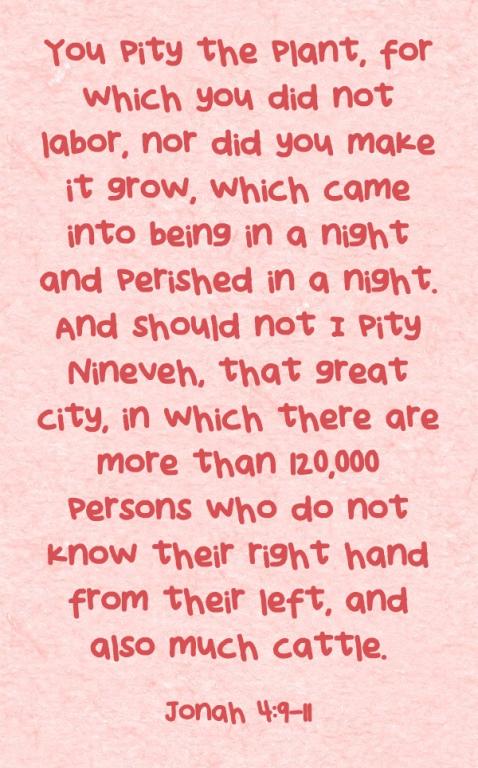 Caring for Animals
Even a week later, the image of that tiny speck of fur on the highway made me weep. It was as if I couldn't help myself. It made me yearn for Christ's coming and the end of all of this pain, sorry, suffering, and even death (Rev 21:4). In my mind, this poor little kitten kept looking up at me as I passed by in my car. I can still see its eyes, looking up, and full of fear. I had to go back. I had to do something, but of course, I was too late. For some reason, Proverbs 12:10 came to mind, where Solomon wrote, "Whoever is righteous has regard for the life of his beast, but the mercy of the wicked is cruel." I also thought of Jesus, who asked, "Are not two sparrows sold for a penny? And not one of them will fall to the ground apart from your Father" (Matt 10:29). God cares for His creatures, great and small, and size or their perceived insignificance do not matter, as they often do to us.
Praying for the Kingdom
During the same week, I later saw the remains of two other kittens on that same highway that had also been killed. Just when I thought I was getting over it, the sight of these kitten remains made me literally cry out in prayer in the car, This made me think of the verse, "Even so come, Lord Jesus, come quickly" (Rev 22:20). I also found solace in the Book of Hebrews where it reads, "In just a little while, he who is coming will come and will not delay" (Heb 10:37). That is what I have been praying for on a daily basis since then, with a few exceptions, because I know that only the Lord God Himself can come and set things right in this world. Jesus told His disciples to pray for the kingdom to come (Luke 11:2). Do we earnestly seek the kingdom and genuinely pray it to come? Haven't we all seen enough suffering to have a burning desire for it to end (and it will)?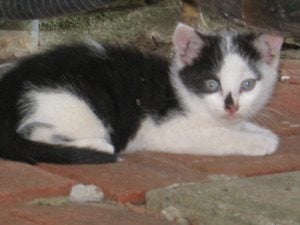 (Image, Jack Wellman. 2017 ) One of our rescue cats, "Tippy."
Jonah Syndrome
I thought of Jonah who was angry that God sent a worm to devour the plant that shaded him, yet Jonah didn't care about the thousands of people and animals that would be sent to destruction if God judged Nineveh. Hear the Lord's response to Jonah's complaint that the people of Nineveh repented: "But God said to Jonah, "Do you do well to be angry for the plant?" And he said, "Yes, I do well to be angry, angry enough to die." And the Lord said, "You pity the plant, for which you did not labor, nor did you make it grow, which came into being in a night and perished in a night. And should not I pity Nineveh, that great city, in which there are more than 120,000 persons who do not know their right hand from their left, and also much cattle" (Jonah 4:9-11)? Of course we should care for animals but how many other lost souls are on the highway of life with a Mack truck coming right at them as their appointed day of death and judgment nears (Heb 9:27)? God does care for His creatures, but lost souls are of infinitely more worth. I wept for that abandoned, crushed kitten but not for my cousins. Now God, I pray, put that same compassion for lost souls remain in me and for me to be bold in witnessing for you and your glory. Let our hearts be like God's heart, where he asked, "should not I pity Nineveh, that great city?" God has regard for the least of His creatures, but shouldn't we a passionate regard for those who are in their own Nineveh, but not repenting like the others did?
Conclusion
Where was God when my cousin died? Where was God during the Holocaust? Where was God when the typhoon hit? I was barraged with dozens of these questions recently from two of my first cousins. The reason they were so angry was that people believe in God and "their God" allowed all this suffering, so they ask, "Where was God when all this suffering happened?" Let's say for argument's sake, there is no God. They both shook their heads. Then, I said, "Since you believe there is no God, then guess who's to blame? That means it's you and me and all of mankind. The blame has shifted to humanity if there is no God," which is what they say, so their one finger pointing upward has three pointing back. So where was God when all the suffering happened? He was in the very same place He was when His innocent Son suffered the agony of the Passion and then died in a humiliating, brutal death on the cross. If God had stopped that suffering, we'd all die in our sins and with the wrath of God abiding on us (John 3:36b).
Article by Jack Wellman
Jack Wellman is Pastor of the Mulvane Brethren Church in Mulvane Kansas. Jack is a writer at Christian Quotes and also the Senior Writer at What Christians Want To Know whose mission is to equip, encourage, and energize Christians and to address questions about the believer's daily walk with God and the Bible. You can follow Jack on Google Plus or check out his book Teaching Children the Gospel available on Amazon.