God's will is not all hidden from us. God reveals His will in His Word so we can both find the will of God and act on the will of God.
God's Will and Ours – Matthew 6
When we pray, we must pray for God's will above our own since His will is perfect and our will is less than perfect. He sees the future; we see only now and what is past. If left to ourselves, we'd do what we think is right, but our ways are not God's ways, and what we think is not exactly what God thinks (Isaiah 55:8-9). It might seem right to us, but it can end up being wrong (Prov 14:12; 21:2), so the disciples, seeing Jesus' intense prayer life, ask Him how they ought to pray, and Jesus taught them to give God the glory, first and foremost (Matt 6:9), and for the kingdom to come, so those are the first things we see that are the Father's will. That's not hard to find at all! Pray for God's will to be done (Matt 6:10), particularly in our life, so it's not about changing God's will, but about finding God's will, and then doing it.
Discerning God's Will – Romans 12
The Apostle Paul wrote, "I appeal to you therefore, brothers, by the mercies of God, to present your bodies as a living sacrifice, holy and acceptable to God, which is your spiritual worship. Do not be conformed to this world, but be transformed by the renewal of your mind, that by testing you may discern what is the will of God, what is good and acceptable and perfect" (Rom 12:1-2). A believer is better equipped to discern the will of God when they're not conformed to this world, but rather transformed by a renewed mind. The word used for "transformed" is essentially the same as was used in the Mount of Transfiguration, where Jesus was transfigured (Greek, "metamorphoo"), meaning "to change into another form, to transform, to transfigure," so discerning the will of God involves a metamorphosis of sorts…and changed or transformed minds, and that comes when we become new creations in Christ (2 Cor 5:17).
Knowing God's Will – 1st Peter 2
You cannot know the will of God without reading the Word of God, so knowing God's Word helps us to find His will for our lives. Looking to Jesus and His teachings also helps us to find God's will since Jesus always did the will of the Father (John 5:19, 6:38, 8:29), so we already know that living a life that pleases God, like not living in the flesh, is the will of God. God's will is not something He hides from us or some mystery we must figure out. It is found in the Word, and found in Christ. For example, we see the heart of God in the Apostle Peter's writing that it "is the will of God, that by doing good you should put to silence the ignorance of foolish people. Live as people who are free, not using your freedom as a cover-up for evil, but living as servants of God" (1 Peter 2:15-16). It's very easy to see God's will in this.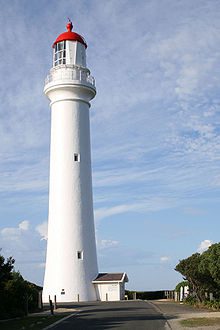 Living God's Will – 2 Peter 3
It's good to know God's will, but that's only a starting point. You can know how to assemble something after you've read the directions, but reading the directions doesn't mean anything until you've put it all together, and so it is with the will of God. The Bible reveals that God "desires all people to be saved and to come to the knowledge of the truth" (1 Tim 2:4), and that "The Lord is not slow to fulfill his promise as some count slowness, but is patient toward you, not wishing that any should perish, but that all should reach repentance" (2 Pet 3:9). The question then becomes, since this is the desire of the Father, is this our desire too? Do we desire that none of our neighbors, family, friends, or co-workers perish apart from Christ? Of course we do, but do we remain silent, underground Christians who are afraid to confess Christ before others? That's not God's will.
Accepting God's Will – Romans 8
If Jesus had not accepted God's will, we would still be in our sins today, and we'd die in our sins, and that means the wrath of God would be abiding on us for all time, but the good news is so good because Jesus came to give His life as a ransom for many (Mark 10:45). Jesus prayed three times to have the cup of Calvary removed, but still went to the cross because He knew it was the will of the Father. When we know God's will, even though it is painful at times, we still must do it, but we also know that always brings about the best good for us. All things will work to the good (Rom 8:28), but that doesn't mean it will always feel good or look good. In fact, it may look just the opposite, but accepting God's will show God that we trust Him.
Doing God's Will – 1 Thessalonians 5
If we could interview the Apostle Paul and ask him for a quote from his letter to the Thessalonians about what God's will is, he would clearly say, "Rejoice always, pray without ceasing, give thanks in all circumstances; for this is the will of God in Christ Jesus for you" (1 Thess 5:16-18). Christians give thanks to God for all of the good things He's done, and that's a lot, but it's actually God's will for us to be thankful at all times, no matter what the circumstances are. Giving thanks in all circumstances, both good and bad, is the will of God.
Conclusion
Finding the will of God is not enough. We must act on the will of God. It is those who are doers of the Word that are doing God's will (Matt 25:34-40). We must find God's will, which is found in Scripture, then we must act on God's will, which we're commanded in Scripture, and give the glory to God, which is stated in Scripture, for God says, "I am the LORD; that is my name; my glory I give to no other, nor my praise to carved idols" (Isaiah 42:8), so fellow believer, I hope it is your will too "that they may know that [God] alone, whose name is the LORD, are the Most High over all the earth" (Psalm 83:18). Is that your will too?
Article by Jack Wellman
Jack Wellman is Pastor of the Mulvane Brethren Church in Mulvane Kansas. Jack is a writer at Christian Quotes and also the Senior Writer at What Christians Want To Know whose mission is to equip, encourage, and energize Christians and to address questions about the believer's daily walk with God and the Bible. You can follow Jack on Google Plus or check out his book Teaching Children the Gospel available on Amazon.