There is power in the Word of God, and especially in these six powerful Bible verses that are excellent for sharing the gospel of Jesus Christ.
Romans 3:23 For all have sinned and fall short of the glory of God.
You'll notice right away that many of these Bible verses about sharing the gospel are from the Book of Romans. Some use verses such as Romans 3:10-12, 3:23, and 6:23 to show sinners their state before a holy God. It doesn't play favorites as it says all have sinned, meaning there are no exceptions, even for the one who tends to justify themselves (Rom 3:10-12). In the first place, we can't even seek after God (Rom 3:12). It is God Who seeks after us (John 4:23; 6:44).
Romans 6:23 For the wages of sin is death, but the free gift of God is eternal life in Christ Jesus our Lord.
When we work a job, we earn wages, but the same thing applies to sin. When we sin, we earn the wages of those sins, and the wages will be paid out in eternal death at the coming of Christ or when a person dies without trusting in Christ (Heb 9:27). This caused the need for Someone to come and cancel out our debt before God, and that Someone is Jesus Christ Who was declared to be sinless, and by Pilate (John 19:4), without fault. We were redeemed "with the precious blood of Christ, like that of a lamb without blemish or spot" (1 Pet 1:19), Who died for those who could not pay their own debt, and while we were still wicked, ungodly sinners who were natural enemies of God (Rom 5:6-10). Astoundingly, this eternal life is a free gift of God (Eph 2:8-9).
Romans 10:9-10 If you confess with your mouth that Jesus is Lord and believe in your heart that God raised him from the dead, you will be saved. For with the heart one believes and is justified, and with the mouth one confesses and is saved.
The idea of confessing Jesus Christ is Lord with your mouth is more than just saying Jesus is Lord, for even the demons confess that. They were among the first evangelists declaring Him to be the Son of God. They often thought Jesus was come before their time to send them into eternal punishment (Mark 1:24), so the demons shudder and believe, but that doesn't justify them because they never repented. The idea of confessing is doing it with your mouth, just as the Apostle Paul said, and then possessing that faith by bearing the fruit showing repentance. Repentance and faith is exactly how Jesus defined the gospel when He first came preaching it (Mark 1:15-16). The New Testament church knows of no silent Christians. Only those who were silenced by death, but even those are alive today and in the presence of Christ (John 11:25-26; 2 Cor 5:8).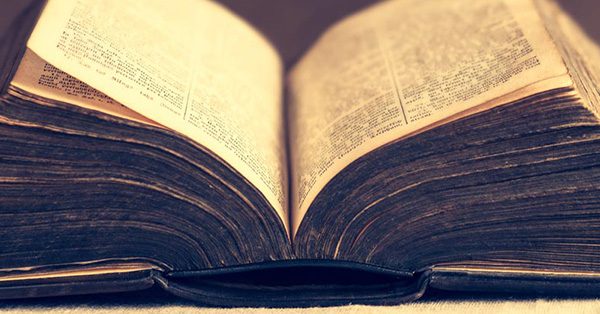 John 11:25-26 Jesus said to her, I am the resurrection and the life. Whoever believes in me, though he die, yet shall he live, and everyone who lives and believes in me shall never die. Do you believe this?
That's a great question isn't it? Whoever believes in Christ, even if they die, will live again. It's not we who initiate this resurrection and eternal life. It is Christ Himself who is "the resurrection and the life." Just ask Lazarus. Jesus offers everyone only one of two choices; and even indecision is a decision to reject Him. He said, "Whoever believes in the Son has eternal life; whoever does not obey the Son shall not see life, but the wrath of God remains on him" (John 3:36). Rather than criticizing this as a "narrow view" of there only being one way to God (and many do and will!), we should thank God that there is at least a way! The point is, He is the One and only way (John 14:6; Acts 4:12). Now, the question is, "Do you believe this?"
Romans 3:10-11 None is righteous, no, not one; no one understands; no one seeks for God.
When my friend and I were speaking to a man on the street, I ask him, "Do you think you've got to be good to get to heaven," and he said, "Yep, and I'm as good as they get." He went on to list a few good things he did some people, I asked him if the Bible is right where it says that none are good, not even one. He said that he'd done a lot of good. I said, "Well, even a murderer can do good things but that won't keep him from being thrown in prison." "Mike" just kept justifying himself before us and before God, but his works are not acceptable to God (Isaiah 64:6).
Luke 13:3 No, I tell you; but unless you repent, you will all likewise perish.
Jesus said that many will say to Him on their judgment day that they did many good works for Him, but He will tell them to depart from Him because He never even knew them (Matt 7:21-23). Notice it is "many" and not a few. Perhaps many like "Mike" who kept justifying himself. He said He knew Jesus, but the real question is, "Does Jesus know you?" That's the point of Matthew 7:21-23. If Jesus could speak to "Mike," He might tell him to "Remember therefore from where you have fallen; repent, and do the works you did at first. If not, I will come to you and remove your lampstand from its place, unless you repent" (Rev 2:6). If you never mention the need for repentance, then you've got half the gospel, which then is really no gospel at all. Jesus first came "proclaiming the gospel of God, and saying, The time is fulfilled, and the kingdom of God is at hand; repent and believe in the gospel" (Mark 1:15-16). Repentance and faith are the two wings that fly us into the kingdom. Even in the Old Testament, Israel was told time and again to "turn back" or as Isaiah the Prophet wrote, "Turn to me and be saved, all the ends of the earth! For I am God, and there is no other" (45:12), however you cannot turn to God until you turn away from sin. Of course, that doesn't mean we'll ever be sinless, but our desires will be to sin, less! Our friend in the street wasn't willing to leave his sinful lifestyle he told us about. Jesus said to the same self-righteous Jews, "unless you repent, you will likewise perish." Thankfully, many do repent, but even this is an act of God (2 Tim 2:25).
Conclusion
It's hard to share the faith, I know, but think of the person's eternal destiny without Christ. Besides, the power's in the Word of God (Heb 4:12-13), not in us. It is not by our might or by our power but by His Spirit (Zech 4:6), but God is still pleased to use us as a means to share Jesus Christ. And God's Word will do what God sends it out to do (Isaiah 55:11). You can believe that. Paul wrote, "For I am not ashamed of the gospel, for it is the power of God for salvation to everyone who believes, to the Jew first and also to the Greek" (Rom 1:16), as "the word of the cross is folly to those who are perishing, but to us who are being saved it is the power of God" (1 Cor 1:18). The Word has power in and of itself; it has the power of God. So, are we ashamed of it? It's not up to us to save anyone. It is God alone Who saves (John 6:44), but He still uses a person of God, with the Word of God, and the Spirit of God, to make the children of God, for the glory of God.
Article by Jack Wellman
Jack Wellman is Pastor of the Mulvane Brethren Church in Mulvane Kansas. Jack is a writer at Christian Quotes and also the Senior Writer at What Christians Want To Know whose mission is to equip, encourage, and energize Christians and to address questions about the believer's daily walk with God and the Bible. You can follow Jack on Google Plus or check out his book Teaching Children the Gospel available on Amazon.