This time of the year is all about giving, but for some, it's more about getting, but the greatest gift ever given is often overlooked.
Getting by Losing
For the world in general, the Christmas season is the most giving time of the year. For corporations, it is no doubt the same thing, however, their year-end donations are more tax write-offs than anything benevolent because they use it as a way of reducing their company's tax liability and it is a lot more common than you might think. The tax structure, and the way the tax laws are written actually make it easier for some business's to lose money on certain ventures or in certain divisions so they can gain profits by reducing their tax liability. This is actually encouraged by the way the tax laws are written and the plethora of tax loop holes that are so easy to jump through. One company I did a cost-analysis for years ago has a division that they intentionally want to lose money. In other words, they want to lose money because the loss is then subtracted from the company's profit tax, but this is only a small part of problem of the skyrocketing national debt.
What the Govern-ment
None of us can run our household's in the way the government does…spending more than they take in, but that's just what some businesses do, and what happens? They give us the business. People use tax deductions, for the most part, in legitimate ways, like for children or home-related expenses, but some companies, politicians and even some city governments use deductions for what they did not legitimately deserve. For example, it's outrageous to me that a company purposely loses money in one of its subsidiaries or divisions to make money by reducing their tax loads. A household cannot operate that way, so in a way, they encourage losses in some areas so that they can deduct these losses from their tax liability. This is akin to stealing funds from legitimate social needs that the government should be using for purposes like Women With Infants and Children (WIC) and food stamps (via the SRS), which are declared emergencies, but businesses using tax write-off's to make more money isn't what the "govern-meant!"
The Greatest Givers
The greatest givers remain the private citizens. They are by far the most altruistic. And Americans in general give nearly twice as much, per capita, than any other nation on earth. Yes, they too get tax reductions from giving, but by and large, theirs are legitimate. Many times people give to charitable organizations and their donations have a direct impact and effect at the point of service. This is actually where the needs are the greatest. This is taking it to the streets, the shelters, the shut-ins…those who are deemed expendable or unimportant by most of society. The elderly are seen as a debit to companies, corporations (as in retirees), and society in general, but to many ordinary Americans, they are the ones most deserving of help.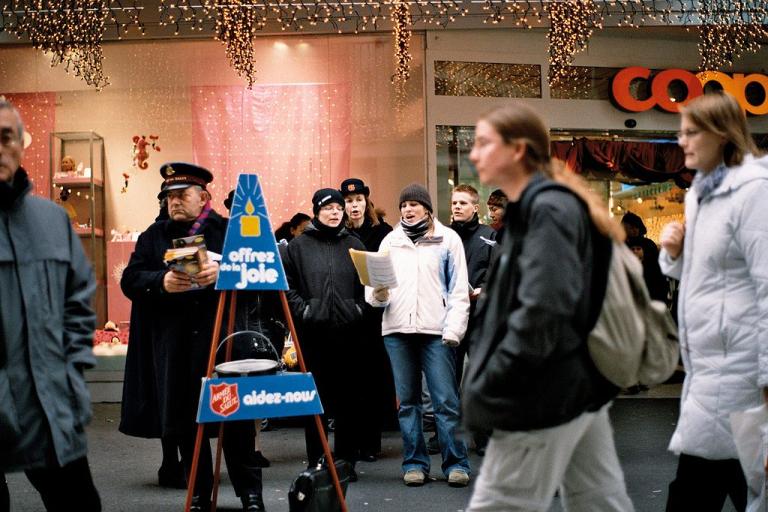 Who Cares?
There was no one more cynical about the citizen than economist Arthur Brooks. For example, he was convinced that Christians were probably the stingiest givers of all, so a few years ago Brooks launched a three year research project and concluded that he was dead wrong. His findings were published in his book "Who Really Cares?" and they were totally the opposite of what he went out to prove or what he expected. After his research was completed, Mr. Brooks totally changed his mind. He found out that the richest among us gave the least proportionately, and the poorest among us give proportionally the most. Based upon Brooks' findings, giant companies and CEO's gave absolutely the least, in proportion to their income. The poorest 15% of society gave the most, again in proportion to their income. He also found that people of faith are 38% more likely to give to charity, 52% more inclined to do volunteer work, and 3 & ½ times more likely to donate than the general public at large. Christians and the lowest 15% of the economic ladder were 57% more likely to help a homeless person.
Researching Charities
Before you give, I would recommend that you do your homework and research any charitable organization before you give, since there are many wolves in sheep's clothing. For example, I have found that Action Against Hunger is one of the most highly rated based upon needs for children where they put nearly 94% of collected funds at the point of service. In this case, that's food in the mouths of hungry children. Salvation Army is also one of the most efficient in providing help. The citizens who directly impact their own community by volunteering or giving donations are more likely to make a difference in people's lives. There are fewer middle men, and this means more funds at the direct point of need. Even giving of yourself, holding the door open for someone, smiling at the clerk, giving generous tips at the restaurant, all create that positive, ripple effect of good will and cheer, and contrary to conventional thinking, the giver actually receives more than the recipient. To give of yourself and of your money does more for the giver than the person receiving the gift, so it is true that it is more blessed to give than to receive (Acts 20:35).
Season of Giving
Since it is the season of giving, please give to a charity that you trust and know, and one that directly impacts our world…particularly those with the greatest needs. Let me put it this way:
When those who have the most,
give less than those not rich.
They rob themselves of precious things,
and those who are not rich.
The giver knows such fine returns,
than those who want for more.
And when they give they do receive,
more than they sent the poor.
Conclusion
Who gave the most? Clearly, Jesus gave the absolute most. What more can you give than your own life? Jesus said, "whoever would be great among you must be your servant, and whoever would be first among you must be slave of all.  For even the Son of Man came not to be served but to serve, and to give his life as a ransom for many" (Mark 10:43-45), which proves that "God so loved the world, that he gave his only Son, that whoever believes in him should not perish but have eternal life" (John 3:16).
Article by Jack Wellman
Jack Wellman is Pastor of the Mulvane Brethren Church in Mulvane Kansas. Jack is a writer at Christian Quotes and also the Senior Writer at What Christians Want To Know whose mission is to equip, encourage, and energize Christians and to address questions about the believer's daily walk with God and the Bible. You can follow Jack on Google Plus or check out his book Teaching Children the Gospel available on Amazon.