There are hundreds of prophecies in the Bible about Jesus Christ, but here are 5 important Old Testament prophecies that Jesus fulfilled during His earthly ministry.
Born of a Virgin
When Judah and King Ahaz were in peril from both the king of Syria and the king of Israel, Isaiah went to comfort Ahaz with the news, "do not fear, and do not let your heart be faint because of these two smoldering stumps of firebrands, at the fierce anger of Rezin and Syria and the son of Remaliah" (Isaiah 7:4), and Isaiah even asked King Ahaz to ask for a sign for confirmation, but King Ahaz refused to ask for a sign, saying, "I will not ask, and I will not put the LORD to the test" (Isaiah 7:12), so God gives one anyway, and it's surprising that it would be the one. It refers to the Messiah Who was prophesied to be born of a virgin, and some 800 years before His birth! Isaiah wrote that "the Lord himself will give you a sign: The virgin will conceive and give birth to a son, and will call him Immanuel" (Isaiah 7:14). Of course, this was fulfilled in Matthew 2:21-23 where Matthew even quotes Isaiah 7:14, and Immanuel, which means "God with us," and He is still with us with us today and forever (Heb 13:5).
Rejected by His Own
This prophecy came true at the cross where Jesus "was numbered with the transgressors" (Isaiah 53:12), and before His own people, "He was despised and rejected by men, a man of sorrows and acquainted with grief; and as one from whom men hide their faces he was despised, and we esteemed him not" (Isaiah 53:3). Isaiah's prophecies were fulfilled precisely as He wrote they would happen: "He was despised and rejected by men," and "he was despised, and we esteemed him not" (53:3), and so "He came to his own, and his own people did not receive him" (John 1:11). Even today, people are still despising Him and rejecting Him.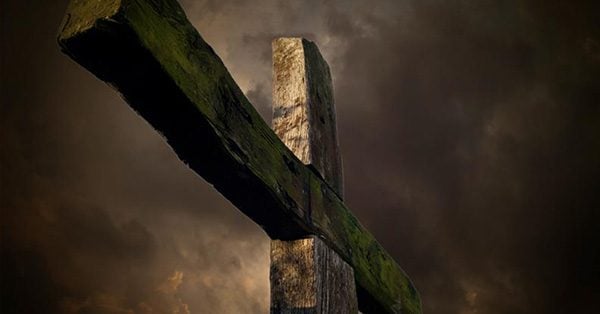 Betrayed
Psalm 41:9 prophesied of Christ that "Even my close friend in whom I trusted, who ate my bread, has lifted his heel against me," and that was fulfilled at the moment when Jesus said, "Judas, would you betray the Son of Man with a kiss" (Luke 22:48)? This was also foretold by Zechariah (11:12-13) where there is a reference about thirty pieces of silver, which was about the price of a slave, and this act was done in the house of the Lord, and later, these returned pieces of silver would be given to the potter. Judas received thirty pieces of silver to betray Jesus (Matt 26:14-16), but when Judas regretted his actions, he returned the silver coins, but "the chief priests, taking the pieces of silver, said, "It is not lawful to put them into the treasury, since it is blood money. So they took counsel and bought with them the potter's field as a burial place for strangers" (Matt 27:6-7).
Pierced Hands and Feet
Psalm 22 is about the crucifixion as the psalmist wrote, "they pierce my hands and my feet" (22:16), and Jesus lived to have this fulfilled. After Jesus died on the cross, Thomas doubted that He would have ever been raised from the dead, even saying, "Unless I see the nail marks in his hands and put my finger where the nails were, and put my hand into his side, I will not believe" (John 20:25), but when Jesus appeared to Thomas, Jesus told him, "Put your finger here; see my hands. Reach out your hand and put it into my side. Stop doubting and believe" (John 20:27). At some point, everyone will know of Jesus' existence and omnipotence, but they won't like it. The Apostle John wrote, "Behold, he is coming with the clouds, and every eye will see him, even those who pierced him, and all tribes of the earth will wail on account of him. Even so. Amen" (Rev 1:7). Scripture tells us the certainty that, "every knee shall bow to me, and every tongue shall confess to God" (Rom 14:11). It doesn't matter what we believe or feel like. It matters what God's Word says. Every knee will bow and every tongue will confess at Jesus Christ's appearance. No exceptions.
Buried with the Rich
Isaiah prophesied that the Messiah would make "his grave with the wicked and with a rich man in his death" (Isaiah 53:9a), and even though "he had done no violence, and there was no deceit in his mouth" (Isaiah 53:9b), Jesus was still despised and rejected by most of His own people. That's why He "was cut off out of the land of the living," (Isaiah 53:8). Isaiah's prophecy is fulfilled in Matthew where he wrote that "there came a rich man from Arimathea, named Joseph, who also was a disciple of Jesus. He went to Pilate and asked for the body of Jesus. Then Pilate ordered it to be given to him. And Joseph took the body and wrapped it in a clean linen shroud and laid it in his own new tomb, which he had cut in the rock. He rolled a big stone in front of the entrance to the tomb and went away" (Matt 27:57-60).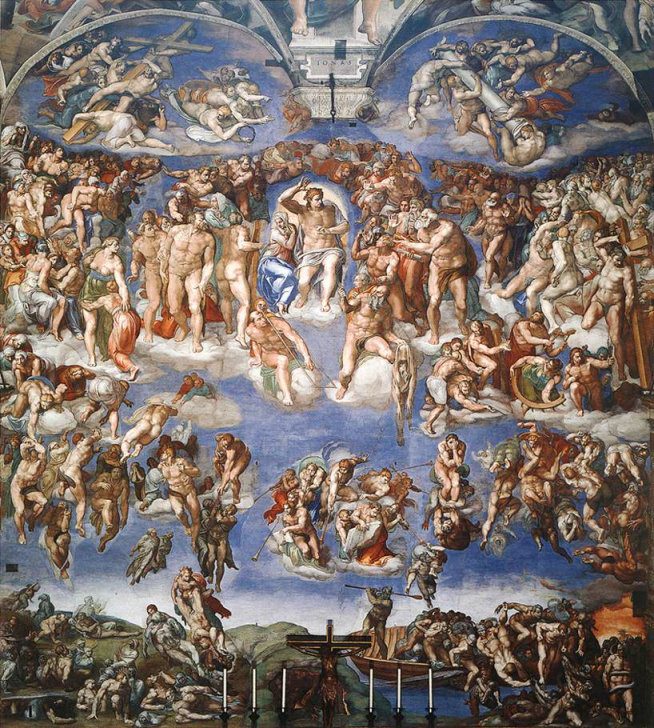 Conclusion
There are many other prophecies about Jesus in the Old Testament, some yet to be fulfilled, but many already have been. For example, while Jesus hung on the cross, the psalmist wrote, "they divide my garments among them, and for my clothing they cast lots" (Psalm 22:18). Matthew records the fulfillment of this when writing, "And when they had crucified him, they divided his garments among them by casting lots" (Matt 27:35). Clearly, Jesus is the long-prophesied Messiah Who "was pierced for our transgressions; he was crushed for our iniquities" (Isaiah 53:5a). John saw it all. He was an eye witness to it and wrote, "This is the disciple who is bearing witness about these things, and who has written these things, and we know that his testimony is true" (John 21:24), so with authority, John could write, "That which was from the beginning, which we have heard, which we have seen with our eyes, which we looked upon and have touched with our hands, concerning the word of life" (1 John 1:1).
Article by Jack Wellman
Jack Wellman is Pastor of the Mulvane Brethren Church in Mulvane Kansas. Jack is a writer at Christian Quotes and also the Senior Writer at What Christians Want To Know whose mission is to equip, encourage, and energize Christians and to address questions about the believer's daily walk with God and the Bible. You can follow Jack on Google Plus or check out his book Teaching Children the Gospel available on Amazon.