It may not be easy, but we can forgive others, but what about forgetting? What do we do with that?
Forgive and Forgiveness
The Bible teaches us to forgive others as we have been forgiven, but what about forgetting what others have done to us? What happens when others won't forgive us? And, have they really forgiven you if they keep bringing it up? To be human is to probably have offended someone at one time or another. If you're breathing, you've probably angered someone or offended someone…and you may not have even realized it! Perhaps it wasn't intentional, but things happen. Bad timing; times when we're tired, hungry, or frustrated can leave us like an open wound, and someone's words may be like pouring salt on it, but we know we must forgive others, as God has forgiven us. Jesus taught that "if you forgive others their trespasses, your heavenly Father will also forgive you, but if you do not forgive others their trespasses, neither will your Father forgive your trespasses" (Matt 6:14-15). I don't believe Jesus' intent was to make it sound like you're going to hell if you don't forgive others, but the fact that you (and I) have been forgiven exponentially more than we could ever forgive others. If we don't forgive, it shows that we don't fully comprehend the grace of God that's been given to us. We could never, in a hundred lifetimes, rack up more sins against other people than we ever could with God, and yet that's why Jesus came. He came to give His own life as a ransom for many (Mark 10:45), so our prayer to God must be to "forgive us our debts, as we also have forgiven our debtors" (Matt 6:12). The seems to be conditional as it says, "as we also have forgiven our debtors," so if we are bearing grudges, and refusing to forgive others, even when they ask for it, then God may not hear our own prayers of forgiveness.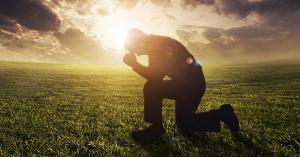 Comprehending Forgiveness
I love Romans 5:6-10 when I feel a spirit of anger against someone. I remember that God loved us first, and loved us while we were wicked, ungodly enemies of God. Just as powerful is Jesus' godly prayer, "Father, forgive them, for they know not what they do" (Luke 23:34). In that prayer, and in the grace of God, we see God's kindness toward us; we see His tenderheartedness; we see His forgiveness, so we should also "Be kind to one another, tenderhearted, forgiving one another, as God in Christ forgave you" (Eph 4:32). The Apostle Paul gives us an example of kindness, tenderhearted-ness, and forgiveness, and it was just "as God in Christ forgave you" and me. It's not exactly a conditional statement, but a statement that seems to tell us we ought to be as forgiving of others as God has been toward us. Why would we not forgive others when we've been forgiven so much more? God Himself has said, "For I will be merciful toward their iniquities, and I will remember their sins no more" (Heb 8:12), but we often forgive and then try to resurrect it again to others. God buries our sins into the ocean of forgetfulness, so why would we ever go fishing in other people's waters for what God has already buried at sea? A forgiving person will be "Bearing with one another and, if one has a complaint against another, forgiving each other; as the Lord has forgiven you, so you also must forgive" (Col 3:13).
Unlimited Forgiveness
To have unlimited forgiveness is just too amazing to describe, but this doesn't mean we can sin all we want. If you sin all you want, you may not be saved because the saved person recoils as sin, and like Paul, they hate the things that they do, and sometimes don't do the things they know they ought to do (Rom 7:19). We are forgiven, and I think it's best to come for a daily cleansing, but a person who's received grace doesn't abuse grace, and make it a license to sin. Anyone who lives that way and practices unrighteousness on a daily basis is not saved at all (1 John 3). Jesus told the Apostle Peter that it wasn't seven times that he had to forgive his brother, but seventy times seven, or an infinite number of times (Matt 18:21-22). Jesus wasn't trying to teach Peter math. He only wanted Peter (and us) to learn that forgiveness should not have limits, so "whenever you stand praying, forgive, if you have anything against anyone, so that your Father also who is in heaven may forgive you your trespasses" (Mark 11:25).
Conclusion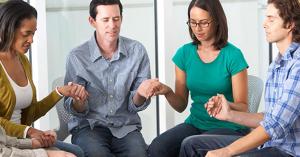 I wished I could forget past grievances like I forget my password or where my keys are at, but I have forgiven them. I didn't wait till I felt like it, or it'd be a long wait. I choose to forgive. Forgiveness is a choice. We can and should forgive others, but I don't think it's humanly possible to forget. It's like when you try not to think about something, and then that's all you think about. It's not humanly possible to forget the things people have done to us, but it is possible for us to forgive them. If you find it hard to forgive and forget, remember Jesus' words, "Blessed are the merciful, for they shall receive mercy" (Matt 5:7), and David's psalm about "the one whose transgression is forgiven" and "whose sin is covered. Blessed is the man against whom the Lord counts no iniquity" (Psalm 32:1-2). You can also re-read these Bible verses about forgiveness. For me, it's realizing that God has forgiven "the sins of my youth or my transgressions; according to your steadfast love remember me, for the sake of your goodness, O LORD" (Psalm 25:7)! For me, that makes it easier to forgive, but even if it's not easy, I chose to forgive.
Article by Jack Wellman
Jack Wellman is Pastor of the Mulvane Brethren Church in Mulvane Kansas. Jack is a writer at Christian Quotes and also the Senior Writer at What Christians Want To Know whose mission is to equip, encourage, and energize Christians and to address questions about the believer's daily walk with God and the Bible. You can follow Jack on Google Plus or check out his book Teaching Children the Gospel available on Amazon.