It's easy to ask for forgiveness, but it may not always work, but at least you have done your part, so how can you learn to forgive like God does?
Forgive What?
One of the most powerful chapters in the Bible is Romans 5. This chapter shows just how much God has forgiven us, but we cannot compare how much God has forgiven us as to how much we must forgive others. It's no contest. The Apostle Paul says that "since we have been justified by faith, we have peace with God through our Lord Jesus Christ" (Rom 5:1). This means there is no more condemnation (Rom 8:10), even though condemnation is what we deserved. Paul writes that "while we were still weak, at the right time Christ died for the ungodly" (Rom 5:6). Christ died on the cross for the ungodly (that's everyone!). The point is, "God shows his love for us in that while we were still sinners, Christ died for us" (Rom 5:7), so since "we have now been justified by his blood, much more shall we be saved by him from the wrath of God" (Rom 5:9). Astonishingly, even "while we were enemies we were reconciled to God by the death of his Son" (Rom 5:10). Who do you know who would be willing to die for an ungodly, wicked sinner who was declared to be an enemy of God? None that I know of.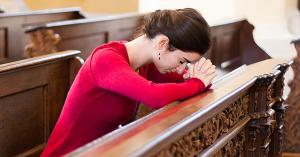 Forgiveness
We have now been made the very righteousness of Jesus Christ though His sinless life, His death on the cross, and His resurrection. The injustice done to Christ gave us the righteousness of Christ (2 Cor 5:21). Since that is true, we cannot condemn or judge others, especially outside of the church. Let the Word judge the world. Jesus said that "God did not send his Son into the world to condemn the world, but in order that the world might be saved through him" (John 3:17). I believe that means we cannot condemn others. The Word of God judges the lost, not us. The Apostle Peter wrote that "it is time for judgment to begin at the household of God; and if it begins with us, what will be the outcome for those who do not obey the gospel of God" (1 Pet 4:17), so judgment starts in the house of God, and it stays in the house of God. Why wouldn't we forgive others when God says He's removed our sins "as far as the east is from the west, so far does he remove our transgressions from us" (Psalm 103:12). Why would David say that our sins are removed as far as east is from the west? It's because if you point to the east and then point to the west, these two will never meet. They will go on for infinity. God "does not deal with us according to our sins, nor repay us according to our iniquities" (Psalm 103:10), so I don't believe we should deal with others according to the way they've dealt with us. Jesus never reviled back when He Himself was reviled, for "When he was reviled, he did not revile in return; when he suffered, he did not threaten, but continued entrusting himself to him who judges justly" (1 Pet 2:23). It is better to give them what they need than what we think they deserve. If we fail to forgive, we are robbing ourselves of health, joy, and happiness; and I imagine, we're not much fun to be around.
No Condemnation
Jesus taught us, "Judge not, that you be not judged" (Matt 7:1), and the word used for judge is that of condemnation.  If Jesus did not come into the world to condemn the world, then why do so many Christians condemn others when they don't know what's inside that person's heart, or they don't know all of the circumstance? Of course, the world already does this, but what makes it worse for believers is that they've been forgiven by God, and forgiven infinitely more than they could ever forgive someone else. Only God can see what's in a person's heart. It's just that we humans naturally tend to judge a book by its cover. Whatever the first impression is becomes who they are. There are times when we get mad at ourselves and struggle to forgive ourselves for our own mistakes or sins…or for just being human, but we are told to love God and to love our neighbor as ourselves, but can you really love your neighbor if you don't love yourself? I must say that I have been guilty of that, but I have repented of that and have declared openly that Christians are no better than anyone; we only believe we are better off. Many people don't want to go to church because they say it's full of hypocrites. I can tell them that there's always room for one more, and if you do find a perfect church, don't join it, you'll ruin it. That being said, there are hypocrites in the world too, but clearly, there is no perfect church. Christians are far from perfect; just forgiven. So why do we quickly judge others and often harbor grudges? When we harbor grudges, we set mines in our own harbors and make it a place where people fear to come.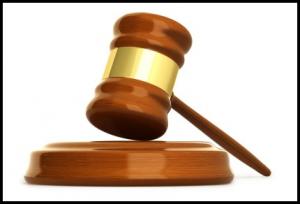 Pride and Not Forgiving
If you choose to forgive others and they choose not to forgive you, at least you have met your obligation. You can only control your own actions. We cannot change people. We can only change the way we react to people, and not forgiving someone is an issue of pride. That's bad because God resists the proud and gives His grace only to the humble (James 4:6). Being humble and being unforgiving are incompatible.
Conclusion
Many years ago, two ladies thought they saw the new pastor walk of a bar. And he was not very steady on his feet when he came out. He looked as if he'd been drinking, so they already began to question the character of this man, even though they had never met him. Only then did they find out that the new pastor was a veteran and had a prosthetic leg. And what they thought was a bar door was actually a door adjacent to the bar. It was a doorway with a staircase that led up to the second floor. Apparently, after having walked down the stairs and out of the door, he was exhausted. That's what these two people saw. What appeared to be a tipsy pastor coming out of a bar was a pastor that had come down a long flight of stairs after having visited with a young couple. I admit; we just don't make good judgements of people, especially when we don't have all the facts.
Article by Jack Wellman
Jack Wellman is Pastor of the Mulvane Brethren Church in Mulvane Kansas. Jack is a writer at Christian Quotes and also the Senior Writer at What Christians Want To Know whose mission is to equip, encourage, and energize Christians and to address questions about the believer's daily walk with God and the Bible. You can follow Jack on Google Plus or check out his book Teaching Children the Gospel available on Amazon.