There are some things we believe that are worth putting your stakes down for, and the essentials are certainly those things to contend for.
No Compromise
The old expression, "Putting your stakes in the ground," comes from a time when people made claims on land. They'd put a stake in the ground, signifying property ownership, and that stake was there to stay, so there's nothing wrong with putting stakes in the ground over certain beliefs. We can drive our stakes in the ground on particular moral values and principles like murder or theft, so there are some things from which we shouldn't budge. Things like loving our neighbor as ourselves. This is how people will know who Jesus' disciples are (John 13:34-35). Some things are non-negotiable, like the fact that we are saved only by the grace of God. We are saved and it is totally without merit, so there are truths that we must not negotiate over or compromise with.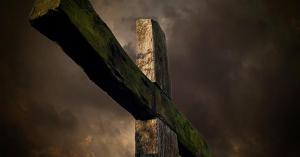 Ephesians 2:8-9
The Apostle Paul wrote that it was "by grace are you saved through faith; and that not of yourselves: it is the gift of God. Not of works, lest any man should boast" (Eph. 2:8-9). Works are not our friend if we are trying to justify ourselves before God. That's simply filthy rags to Him (Isaiah 64:6). It must be the righteousness of Christ or nothing. Jesus + nothing equal salvation, and nothing is not a little "something." Of course a person who is not saved by works will still do works which God has laid out before them (Eph 2:10). God would not lay them before us if He didn't intend for us to walk in them. Jesus also gave us imperative commands (Matt 25:35-36; 28:18-20). That said, it is by grace alone by Christ alone that we are saved (Acts 4:12). That's a bedrock truth of the Christian faith, Jesus Himself is the Chief Cornerstone.
Essentials of the Faith
I believe that Jesus was literally conceived and born of a virgin named Mary (Isaiah 7:14; Luke 1:26-33).
I also believe that Jesus lived a sinless life of perfection. The Apostle Peter wrote that "He committed no sin, neither was deceit found in his mouth" (1 Pet 2:22). The Apostle John wrote, "You know that he appeared in order to take away sins, and in him there is no sin" (1 John. 3:5). Jesus' perfection is imputed on our behalf since we can never achieve our own righteousness. The Apostle Paul said that it was "For our sake he made him to be sin who knew no sin, so that in him we might become the righteousness of God" (2 Cor 5:21). Jesus knew no sin; but we are all well acquainted with it.
I believe that salvation is in none other than through the name, person, work, and grace of Jesus Christ (John 3:16, 14:6; Rom.5:8). There is no plan of salvation. There is only the Man of Salvation.
I believe that all 66 books of the Bible are the "only" inspired Word of God (2 Tim. 3:16), and that they are the self-revelation of God, but God is most revealed through Jesus Christ. Jesus asked, "Have I been with you so long, and you still do not know me, Philip? Whoever has seen me has seen the Father. How can you say, 'Show us the Father'" (John 14:9)?
I believe that God is the Creator of all things, is all-powerful, all-knowing, and all-present, and is fully in control to do as He wills, sovereign over all things (1 Sam 2:6-9; Psalm 24:1, 139:1-4; Jer. 32:17; Eph. 3:20).
I believe that all of humanity has fallen short of God's glory and is in need of salvation; hence the reason Jesus came to the earth (Rom 3:23, 6:23; Rom. 5:8; John 14:6), giving His life as a ransom for many (Mark 10:45).
The Apostle Paul wanted the church at Corinth to remember the essential of the "gospel I preached to you" (1 Cor 15:1). What was so important about the gospel? He said "I delivered to you as of first importance what I also received: that Christ died for our sins in accordance with the Scriptures, that he was buried, that he was raised on the third day in accordance with the Scriptures" (1 Cor 15:3-4). These essentials are Jesus' sinless life, His death on the cross, dying for our sins, and that He was buried but on the third day was raised to life. Jesus didn't die! His physical body died. He is God and God cannot die, so Jesus' body was raised on the third day.
I believe that God is One and yet Three Persons in the Trinity: The Father, The Son, and the Holy Spirit.
Furthermore, I believe that each Person of this Trinity is fully God and co-equally God in all ways (Isaiah 9:6; John 1:2, 4:24; Acts 5:3; Rom 1:7; 1 Cor 8:6, 6:44; Heb 9:14;).
I believe that those who die without salvation go to a literal place called Hell (Luke 16:23.26; Mark 9:48).
I believe that those who belong to Christ have already inherited eternal life but will come into its fulfillment when Jesus returns, or after they die. Those who have trusted in Christ will dwell in a literal place (Isaiah 65; Zech 14), and that the New Jerusalem comes down from heaven and onto the earth (Rev 21:1-4). And it is Jesus alone Who gives life eternal life, and even if they die, He promises, they will live again (John11:25-26).
I believe that Jesus will return to gather His people together and bring them into the eternal kingdom, but there will also be a resurrection of the dead and Christ will judge the world at His return (Dan 12:1-3; 1 Cor 15:21-23; Rev 20:12-15). Some will awake "to everlasting life, and some to shame and everlasting contempt" (Dan 12:2b).
I believe in the water baptism of believers in Christ (Acts 2:38-41; Acts 22:16). All believers are commanded to be baptized.
Conclusion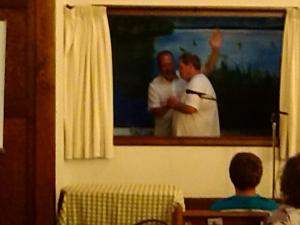 These essentials cannot be watered down nor can they be mixed with other beliefs. These are non-negotiable, but as for me, I thank God that holiness is not the way to Jesus but rather Jesus is the way to holiness; otherwise I would be worried. Once you are saved, don't lose heart, for you will sin again, but you will find that you will sin less over time, however, never being sinless…but that's okay. We are not better people; just people better off.
Article by Jack Wellman
Jack Wellman is Pastor of the Mulvane Brethren Church in Mulvane Kansas. Jack is a writer at Christian Quotes and also the Senior Writer at What Christians Want To Know whose mission is to equip, encourage, and energize Christians and to address questions about the believer's daily walk with God and the Bible. You can follow Jack on Google Plus or check out his book Teaching Children the Gospel available on Amazon.