Jesus said if we don't forgive others, we won't be forgiven, but does this mean we'll lose our salvation?
Forgiveness
The Bible teaches that "since we have been justified by faith, we have peace with God through our Lord Jesus Christ" (Rom 5:1). This means there is "now no condemnation for those who are in Christ Jesus" (Rom 8:1). After we are brought to repentance and faith, our standing before God changes. That's only because it was "For our sake he made him to be sin who knew no sin, so that in him we might become the righteousness of God" (2 Cor 5:21). The condemnation is lifted, being justified by faith, and now we have the same righteousness imputed toward us that Jesus has. Of course, we'll still sin (1 John 1:8, 10) but we'll also come for a daily cleansing (1 John 1:9), so when Jesus was teaching His disciples how to pray, He conclude by saying that "if you forgive others their trespasses, your heavenly Father will also forgive you, but if you do not forgive others their trespasses, neither will your Father forgive your trespasses" (Matt 6:14-15). Does this mean if we fail to forgive someone, we will not be entering the kingdom? Is the context of this chapter about losing our salvation? Is it really possible to not forgive someone and be lost forever? Some think that this is what these verses say, but let's take a closer look…first of all at forgiveness.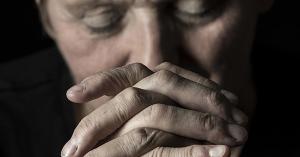 Rejecting Forgiveness
God says in His Word that after a time, God will give people up to their own sins. They reach a point where they'll never want to hear about God again. The Apostle Paul wrote that "although they knew God, they did not honor him as God or give thanks to him, but they became futile in their thinking, and their foolish hearts were darkened" (Rom 1:21), so "God gave them up in the lusts of their hearts to impurity, to the dishonoring of their bodies among themselves, because they exchanged the truth about God for a lie and worshiped and served the creature rather than the Creator, who is blessed forever! Amen" (Rom 1:24-25). After continually rejecting Him, "God gave them up to dishonorable passions" (Rom 1:26a). Three times it says "God gave them up," meaning they want nothing to do with God, so God lets them have their way. It doesn't mean God gives up on sinners, but after continually rejecting the truth, some are deceived "by the activity of Satan with all power and false signs and wonders, and with all wicked deception for those who are perishing, because they refused to love the truth and so be saved" (2 Thess 2:9-10). This is why "God sends them a strong delusion, so that they may believe what is false, in order that all may be condemned who did not believe the truth but had pleasure in unrighteousness" (2 Thess 2:11-12). Remember, they are not forced by God to disbelieve. They themselves "refused to love the truth and so be saved." God never forces Himself on anyone. Whoever may come, may come to Christ and be saved (John 3:16).
The Lord's Prayer
What is commonly called the Lord's Prayer was not meant to be repeated over and over again, although since it is Scripture, some do, but the disciples had asked Jesus to teach them how to pray (Luke 11:1), so Jesus gives them a template for how they ought to pray. That's important because context is critical in reading text. Jesus' statement in Matthew 6:14-15 is related to Jesus teaching them how to pray, so the context is not about salvation but about praying to God. It's about prayer and forgiveness, not losing or receiving salvation. Jesus said if we have something against our brother or sister, we should first go to him or her, and then come back to the altar, saying that "if you are offering your gift at the altar and there remember that your brother has something against you, leave your gift there before the altar and go. First be reconciled to your brother, and then come and offer your gift" (Matt 5:23-24).
Context is King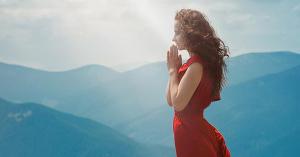 To take a text out of context risks making a pretext, and a false one at that, so when believe that if we don't forgive others, God will not forgive us, and therefore we stand condemned, we are not reading it within the context in which it was given. First of all, He is speaking to His disciples. He is telling them how to pray. He is talking about coming before the Father for a daily cleansing of sin (Matt 6:12). To keep ourselves in fellowship with God, we must keep short accounts with God. It doesn't change the relationship when we don't ask for forgiveness, but it does hurt our fellowship with Him. When my son broke the house rules, I forgave him, and even though he was disobedient, he remained my son. Our fellowship was hurt, but our father-son relationship was unchanged. Even if I offended my son and he never forgave me, he would still always be my son and I would always be his father.
Conclusion
I find it difficult to believe that if we don't forgive someone, we're destined for the lake of fire. These verses (Matt 6:14-15) don't suggest that God will withdraw His justification from us. God will chasten His own children; those whom He loves (Heb 12:5-7), and this discipline includes those who refuse to forgive or harbor grudges against others, but these verses do not null or void John 6:37 and 39, John 10:28-29, John 11:25-26, John 3:16 and Romans 8. If we believe that forgiving sins will ensure our salvation, then we believe that works are needed (forgiving) in order to keep our salvation. We know that works will never save us (Eph 2:8-9), so to believe that if we fail to forgive someone, we are lost forever, is to do an injustice to the Scriptures. Jesus may have been saying that a person that is unforgiving may not be saved in the first place. That seems entirely possible, but if someone claims to be saved but hates their brother, they're deceiving themselves (1 John 2:9-11), and are likely not saved at all.
Article by Jack Wellman
Jack Wellman is Pastor of the Mulvane Brethren Church in Mulvane Kansas. Jack is a writer at Christian Quotes and also the Senior Writer at What Christians Want To Know whose mission is to equip, encourage, and energize Christians and to address questions about the believer's daily walk with God and the Bible. You can follow Jack on Google Plus or check out his book Teaching Children the Gospel available on Amazon.