Nursing homes residents live in one of the loneliest places on the planet, and many of them feel scuttled by family and society.
Scuttled by Society
We are a society in which people seem to be disposable, and it's become acceptable. Abortion is one example, but, when someone reaches an age where they can no longer care for themselves, and family is not able to care for them either, they must either pay for in-home care (if they can afford it), or they have to go to a skilled nursing home. Either way, there is a whole new world awaiting them. And since their care costs so much in nursing homes, any wealth or property they have can quickly evaporate, leaving little or nothing for them or for their families after they're gone. It's one of the most heartbreaking things about our society. When we get so old that we can no longer work, and eventually, no longer take care of ourselves, we are forced to make some hard decisions. Some of these decisions fall into the hands of their children, many of whom are given power of attorney. It can be a long, lonely road for seniors, or for those who are in an accident and have to recuperate in a nursing home. It's not because of the staff because the homes I visited are staffed by supportive, caring people, and the cafeteria foods are just as good as home cooked meals.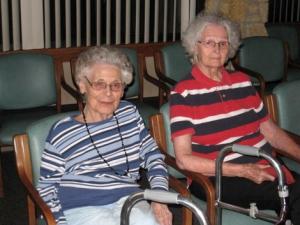 A Lonely Place
I've been visiting nursing homes for about 10 years now, and I always notice when someone new comes in. When I see someone new, I make an effort to introduce myself, and since most of the new residents usually sit by themselves in the dining room, I try to single them out and sit down and talk with them, however, that's only if they want company. I tell them my name and then tell them a little bit about the place they're now staying. I can't imagine how fearful it must be to go to a place where they don't know anyone, so I try to make them feel welcome, so at least they know one person. To get sent to a place where you don't know anyone, and where everything familiar to you has been taken away, must be a very difficult adjustment.
Pure Religion
James 1:27 tells us what religion is all about, and it's focused on relationships, not rituals or traditions. James writes, "Religion that is pure and undefiled before God the Father is this: to visit orphans and widows in their affliction, and to keep oneself unstained from the world." Keeping oneself unstained from the world takes yielding to the Holy Spirit and a lifetime of the sanctifying work of the Spirit, but visiting orphans and widows is as easy as finding the nearest nursing home. Since these people cannot come to church, we bring the church to them. I remember asking them the question, "How many of you are widows or widowers?" All but one hand went up. Then I asked, "How many are orphans," and every hand was raised. The local nursing home or assisted-care living center is full of orphans and widows, and it's the perfect opportunity to practice "pure religion." Over time, we have grown to love them, and they have grown to love us, so it is a win-win for everyone.
So Much to Share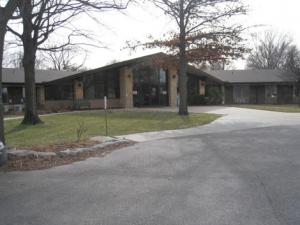 I talked with one centurion a few years ago who had fought in World War II and ended up fighting in two theatres (Europe and the Pacific), and the stories he told me about the hardships they faced were startling. Even at home he said they were rationing just about everything, but almost the entire country cooperated and made the war effort successful. He lost several of his best friends in the war, and he was the last living member of his marine unit. Today he is with the Lord, but I would have never found all of these fascinating things out if I had not sat down and talked with him. I found that since he had just turned 100, he had no family around. Even his grandchildren had died, so a visit meant something very special to him. He had so much to share but few to share it with, and I learned so much about history. Either way, his eyes light always light up when he saw me or one of our church members. To many of them, it feels like they're in prison. They just want to go home, but they aren't free to come and go as they like, in most cases, so in a way, they are prisoners…prisoners of their old age. The last I read was about 60% of the residents never have anyone visit them, including family. I guess out of sight is out of mind. On a recent Mother's Day visit, I noticed an elderly lady sitting there crying, so I asked her why she was crying, and she said her daughter lives 5 blocks away and she won't even come see her on Mother's Day. That was heartbreaking. It seems that the love of many has grown cold, just as Jesus' prophesied (Matt 24:12), and that many are without natural affection today (2 Tim 3:3).
Conclusion
Nursing homes residents live in one of the loneliest places on the planet, and many of them feel scuttled by family and society. The staff at most nursing homes I've visited are excellent in the performance of their duties. They are typically underpaid, understaffed, and overworked, so if not for the compassionate care that the staff provides, residents would indeed feel like they're sitting in prison. It takes a special person to serve these men and women. The staff is the closest thing that many of these residents have to family. They do the best they can with what they have, so my compliments to nursing home and assisted-living centers staff. The ones I've visited do an excellent job, going above and beyond. They live out what James 1:27 says, and visit the orphans and widows in their affliction.
Article by Jack Wellman
Jack Wellman is Pastor of the Mulvane Brethren Church in Mulvane Kansas. Jack is a writer at Christian Quotes and also the Senior Writer at What Christians Want To Know whose mission is to equip, encourage, and energize Christians and to address questions about the believer's daily walk with God and the Bible. You can follow Jack on Google Plus or check out his book Teaching Children the Gospel available on Amazon.