When crisis' come, there is solace in the Scriptures, so here are 10 powerful Bible verses to read when dealing with a crisis.
Common to All
Just about everyone has faced a crisis in their life. In fact, you have either just gone through one, you are going through one now, or it's just ahead. These crisis' can be about a divorce, finances, a wayward child, cancer, a lost job, and even the loss of a loved one, so the only thing that stays the same in this life is that we all go through crisis'. Change is not easy to adjust too, but sometimes a crisis can bring about change…in us and in our circumstances, however, there is calm in the storm. People change, but God never does.
Hebrews 13:8 Jesus Christ is the same yesterday and today and forever.
God does not have a bad day at the office. He does not get up on the wrong side of the universe. God is constant. Always the same, day after day, and there's comfort in that. If He has promised eternal life to those who believe in Jesus Christ (John 3:16), then we know He won't change His mind about it. He won't regret the free gift of eternal life (Eph 2:8-9) given to His children. Jesus Christ, Who is God, does not change either, even when everything else seems to change in our life. Our crisis does not catch Him off guard.
Philippians 4:6-7 Do not be anxious about anything, but in everything by prayer and supplication with thanksgiving let your requests be made known to God. And the peace of God, which surpasses all understanding, will guard your hearts and your minds in Christ Jesus.
This is actually a command, but one that's difficult to obey, particularly when faced with a crisis. We tend to be anxious about everything, but often don't address it in prayer. We should put all our anxieties in Jesus' hands. He says we can go to Him and He will give us rest (Matt 11:28-30), so just put everything in His hands by putting "everything in prayer."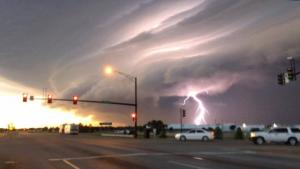 2 Corinthians 4:16-18 So we do not lose heart. Though our outer self is wasting away, our inner self is being renewed day by day. For this light momentary affliction is preparing for us an eternal weight of glory beyond all comparison, as we look not to the things that are seen but to the things that are unseen. For the things that are seen are transient, but the things that are unseen are eternal.
The fact that I am in pushing the upper 60's makes me appreciate the fact that my "self is wasting away," but also that my "inner self is being renewed day by day." Our trials or our "momentary affliction" is shaping us into the image of Christ. This "eternal weight" can't be seen today, but will be visible in the coming kingdom, so Paul would say, "do not lose heart."
Ecclesiastes 3:1 For everything there is a season, and a time for every matter under heaven.
One church had to close its doors the other day, but churches are like people. They are born, they live, and they die, and it's not the end of the world. In fact, a new church plant started just about 5 weeks later, and today it is a small but growing church. Apparently, it was time…a time for a new beginning.
James 1:17 Every good gift and every perfect gift is from above, coming down from the Father of lights with whom there is no variation or shadow due to change.
If you hold a lit candle next to a wall and shine a flashlight on it, you'll notice that the light or the flame does not cast a shadow. That's because light cannot create shadows…light eliminates them, and "the Father of lights" never changes, so we know there is no "shadow due to change" like there is in us. We change over time. We change our minds like the wind changes directions, but God does not change, shift positions, or change His mind about what sin is.
Deuteronomy 31:6 Be strong and courageous. Do not fear or be in dread of them, for it is the LORD your God who goes with you. He will not leave you or forsake you.
Maybe you could substitute "crisis" for "them" and have it read, "Do not fear or be in dread of" this crisis, because God doesn't leave when a crisis hits. In most cases, He is closer than ever, so when a crisis comes, we can "Be strong and courageous," knowing God does "not leave" us "or forsake us," especially in a crisis.
Malachi 3:6 For I the LORD do not change; therefore you, O children of Jacob, are not consumed.
Why would this verse speak about God not changing in relation to the nation of Israel, and especially saying, the "children of Jacob, are not consumed?" The Bible teaches that God "does not deal with us according to our sins, nor repay us according to our iniquities" (Psalm 103:10), so God does not give Israel what they deserve (judgment) but what they need (mercy). Just as Israel was while in captivity, we too who once "were not a people, but now you are God's people; once you had not received mercy, but now you have received mercy" (1 Pet 2:10). God has sworn by His own name to preserve a remnant for Himself, and so God has not utterly forsaken Israel. It might look like it now, but now is not forever, and some day, they will recognize Jesus as the Messiah, but more importantly, as their Savior.
Isaiah 43:19 Behold, I am doing a new thing; now it springs forth, do you not perceive it? I will make a way in the wilderness and rivers in the desert.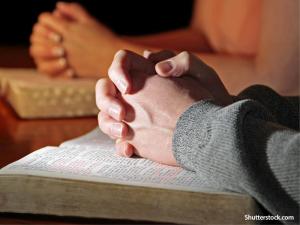 Think about this verse, even though the intended recipient is the nation of Israel, God does a new thing in us too. For example, "if anyone is in Christ, he is a new creation. The old has passed away; behold, the new has come" (2 Cor 5:17), and God did "make a way" in our spiritual wilderness by drawing us to Himself through Christ (John 6:44), and we are now seen as having Jesus' own righteousness (2 Cor 5:21). That's about as new as it gets… becoming a new creation in Christ. Crisis' can change us more into the image of Christ because we are driven to more dependence upon Christ, and that's good because we could do nothing without Him (John 15:5).
Jeremiah 29:11 For I know the plans I have for you, declares the LORD, plans for welfare and not for evil, to give you a future and a hope.
Even though this was written to the exiles in Babylon, this is still true for the believer. This verse was not written to us, but it's helpful for us, because it refers to the nature of God. We have a hope in Christ and in a coming kingdom, and until that time, we can remind ourselves that Jesus says, "I am with you always, to the end of the age" (Matt 28:20). That is a permanent abiding (John 15:1-8), where Christ comes to dwell in us, and we in Him.
Conclusion
There are dozens more Bible verses that I could have included that can help you deal with a crisis, or prepare for the one that's coming. It's like I said; you're either in a crisis, coming out of a crisis, or preparing to go into one, and so tuck these Bible verses away for the day when a crisis comes, or one comes for your friend or family member. You can take God at His Word, that "He will not leave you or forsake you," even if you forsake Him for a season.
Article by Jack Wellman
Jack Wellman is Pastor of the Mulvane Brethren Church in Mulvane Kansas. Jack is a writer at Christian Quotes and also the Senior Writer at What Christians Want To Know whose mission is to equip, encourage, and energize Christians and to address questions about the believer's daily walk with God and the Bible. You can follow Jack on Google Plus or check out his book Teaching Children the Gospel available on Amazon.