The Bible has a lot to say about the children of God, and it's totally encouraging.
Become Like Children
When Jesus was speaking to the disciples, they had just been arguing who would be the greatest in the kingdom, but Jesus told them who would actually be the greatest. He said, "Truly, I say to you, unless you turn and become like children, you will never enter the kingdom of heaven" (Matt 18:3), and so, "Whoever humbles himself like this child is the greatest in the kingdom of heaven" (Matt 18:4). When the disciples tried to keep children away from Jesus, meaning they wanted to see Him, He was not happy. He rebuked them for that, saying, (Matt 19:14). Do not prevent children from coming to Christ if it is their idea, but it must be their idea and not ours. Jesus never forced Himself on anyone and neither should we. Jesus never crammed religions down anyone's throat because He came to give His life as a ransom for many (Mark 10:45).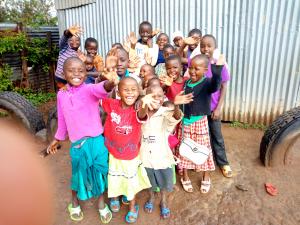 Milk to Meat
When Jesus said that we must be like children, He was more specific than that. We must become as little children, meaning small, humble, and teachable. My own children and grandchildren are like sponges. They soak up things faster than we realize, so when a person is born again, or born from above (John 3:3-8), they begin feeding on the milk of the word, or the basic elements of the faith (Rom 10:9-13; 1 Cor 15:1-4). Later, they are ready for more spiritual meat. Even though Paul said they should have been teachers by now, they will still in the elementary things and had not grown in the grace and knowledge of our Lord as they (and we) were instructed (2 Pet 3:18), and as the author of Hebrews writes, "For though by this time you ought to be teachers, you need someone to teach you again the basic principles of the oracles of God. You need milk, not solid food, for everyone who lives on milk is unskilled in the word of righteousness, since he is a child" (Heb 5:12-13). The Apostle Paul chastised the Church at Corinth by writing, "I fed you with milk, not solid food, for you were not ready for it. And even now you are not yet ready" (1 Cor 3:2). They were not being child-like but childish (1 Cor 3:3). One thing about children…they grow, and if they don't, something's wrong. Believers should grow too. Whatever is not growing is dying.
God Acted First
No one can come to Jesus Christ unless the Father has drawn Him (John 6:44), so it is true that we "were born, not of blood nor of the will of the flesh nor of the will of man, but of God" (John 1:13), and then "to all who did receive him, who believed in his name, he gave the right to become children of God" (John 1:12). Just as a child has no choice or control over when or where they were born, neither do we have that choice. When God grants us repentance (Acts 5:31, 11:18; 2 Tim 2:25), and we put our trust in Christ, we have the right to be called the children of God. It was God Who acted first, and loved us before we ever loved Him (1 John 4:10, 19), just as He did Israel while still under Egyptian bondage. To have the right to be called a child of God requires that we have the righteousness of God, and that happens when we trust in Christ. Paul wrote that it was "For our sake he made him to be sin who knew no sin, so that in him we might become the righteousness of God" (2 Cor 5:21).
Inheritance Rights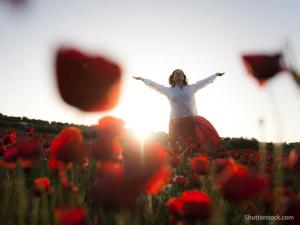 In Paul's humble way, he spoke of the riches that are found in Christ, writing, "To me, though I am the very least of all the saints, this grace was given, to preach to the Gentiles the unsearchable riches of Christ" (Eph 3:8), so what are these unsearchable riches? It is the heritage of being a child of God, and we know that "The one who conquers will have this heritage, and I will be his God and he will be my son" (Rev 21:7). The riches include the gospel itself, hidden through many ages, but now revealed for us and for our children to know. The unsurpassed riches of having the wrath of God removed, and now being at peace with God since the former condemnation has been lifted (Rom 5:1, 8:1). Now we await the day when God "will wipe away every tear from their eyes, and death shall be no more, neither shall there be mourning, nor crying, nor pain anymore, for the former things have passed away" (Rev 21:4). Even greater will be the fact that "the dwelling place of God is with man. He will dwell with them, and they will be his people, and God himself will be with them as their God" (Rev 21:3), and believers, for the very first time, "will see his face" (Rev 22:4).
Conclusion
Paul made it clear that we can know if we are a child of God. He wrote, "For all who are led by the Spirit of God are sons of God" (Rom 8:14). That means "The Spirit himself bears witness with our spirit that we are children of God" (Rom8:16), so you and I "have received the Spirit of adoption as sons, by whom we cry, "Abba! Father" (Rom 8:15)! That means if you are a child of God, then you too are "heirs—heirs of God and fellow heirs with Christ, provided we suffer with him in order that we may also be glorified with him" (Rom 8:17). God made a sovereign act of the will by saving us, so "See what kind of love the Father has given to us, that we should be called children of God; and so we are" (1 John 3:1a)?
Article by Jack Wellman
Jack Wellman is Pastor of the Mulvane Brethren Church in Mulvane Kansas. Jack is a writer at Christian Quotes and also the Senior Writer at What Christians Want To Know whose mission is to equip, encourage, and energize Christians and to address questions about the believer's daily walk with God and the Bible. You can follow Jack on Google Plus or check out his book Teaching Children the Gospel available on Amazon.