We are taught to be givers, but give without expecting in return, so why is it so easy to attach strings to our gifts?
Give without Expecting
Jesus told us to "give, and it will be given to you. Good measure, pressed down, shaken together, running over, will be put into your lap. For with the measure you use it will be measured back to you" (Luke 6:38). God has said, "Whoever is generous to the poor lends to the LORD, and he will repay him for his deed" (Prov 19:17). That means, don't expect the poor to pay you back. If you do, the Father won't repay you for your giving. If you expect something in return, it's not really giving, but a loan. You can lose your reward by expecting and receiving something in return. The way Jesus sees it is that "as you did it to one of the least of these my brothers, you did it to me" (Matt 25:40). We are to help others as we are able (Matt 25:35-36), but we're really doing this to Him. If we actually do it for Christ, He will pay us back someday. To take it even further, Solomon said, "If your enemy is hungry, give him bread to eat, and if he is thirsty, give him water to drink" (Prov 25:21), which is similar to Jesus' saying, "Love your enemies, do good to those who hate you, bless those who curse you, pray for those who abuse you" (Luke 6:27-28). When we give, serve, pray, and love others, we may hear our Lord say someday, "Well done, good and faithful servant. You have been faithful over a little; I will set you over much. Enter into the joy of your master" (Matt 25:23).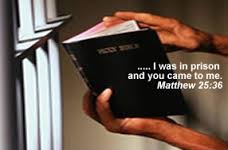 Nothing in Return
My friend is a generous person, sharing the bit of money he has from his retirement from an aerospace company that he worked for the last 35 years. The problem is that after he gives, he is disappointed that the one he helped doesn't keep thanking him for it. He begrudges the fact that the people he helps don't keep in touch more often, or that they don't go to Bible study with him, and sometimes he's even upset that they don't act like he wants them to. I felt like asking him, "Did you help this man only because you wanted him to behave in a certain way?" I don't think he'd like the question. To me, that's not really giving but more like hiring someone to behave in the way you want them too, however, anything he can talk them into by his gifts, someone else can talk them out of. You cannot buy someone's obedience, unless you are willing to pay someone by the hour to do what you want them to do, but then that's not really giving but hiring someone. Giving to someone and then expecting them to do something for you is contrary to Scriptural teaching (Luke 6:38). Recently, when my friend helped someone financially, he asked them if they'd go to a Bible study he was giving. The man had previous plans, but the man made him feel like, "I just helped you, and now you won't do what I ask!?" This man expected him to behave in the way that he wanted him to act. He made him feel that he owed him something, so was that really a gift? Jesus said to give without expecting in return. Otherwise, it's not giving at all. Giving a friend a gift but then expecting something in return is the same as hiring someone to mow your lawn!
No Strings Attached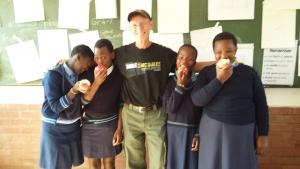 Recently I heard a person who came to our church because he was sick of hearing about all the "givers" in the church. He said he was constantly reminded of who put the most money into offering plates, so he thought ,"All that was missing was the plaque with their names on it." Now, contrast that church with ours, the smallest church in town, and the fact that we don't have many givers. One difference is that we keep our donations or offerings private, so only the treasure knows how much people give (not even me). That lessons the chance of boasting about giving. It's great that there are generous givers, but when they make sure everyone knows about it, their gift loses some of its luster. Perhaps their pay back for being so generous was the fact that everyone in the church knew about it. Should they expect more rewards in the kingdom? Jesus said that "when you give to the needy, do not let your left hand know what your right hand is doing" (Matt 6:3), so what does that mean? Jesus explains that it is "so that your giving may be in secret. And your Father who sees in secret will reward you" (Matt 6:4). Give and make it known and God may forget it. If we forget it, and let others forget it too, then God may remember it.
Conclusion
My generous friend used to support our prison ministry, but he insisted on having strings attached to it, and so I finally had to decline his help anymore. I didn't want to use any funds for the prisoners that came with conditions tied to it…and strings that he thought were necessary. I used these funds to buy the inmate's family member's Christmas gifts, particularly for the children. Being generous is good, but he reminded me of exactly how much he had given…to the penny! That's when I had to end this man's giving. If he was keeping track of it, God would forget. If he reminded everyone about it, God will forget it. Giving is good and proper, but not when strings come attached, and certain expectations or conditions are attached to it. As I said before, you might as well hire someone by the hour. If that's want he wants, I hear Manpower has plenty of skilled men and women available.
Article by Jack Wellman
Jack Wellman is Pastor of the Mulvane Brethren Church in Mulvane Kansas. Jack is a writer at Christian Quotes and also the Senior Writer at What Christians Want To Know whose mission is to equip, encourage, and energize Christians and to address questions about the believer's daily walk with God and the Bible. You can follow Jack on Google Plus or check out his book Teaching Children the Gospel available on Amazon.