Where would we be without our friends? In tribute to our friends and all godly friendships, here is what the Bible says about friendship.
Faithful
The Bible is clear that we all need friends. Friends can comfort us in times of sorrow, they can celebrate with us in our joys, and they can be there when we need them. The proverb is true that "A friend loves at all times, and a brother is born for adversity" (Prov 17:17). Think about that. A brother or sister was born for times in our lives where we're dealing with adversity, but we also are born for time to help be a friend to others. In God's sovereignty, your friend is no mistake. He or she is placed in your life for good reason, but God has friends too James 2:23 wrote that "Abraham believed God, and it was counted to him as righteousness"—and he was called a friend of God" (James 2:23). They are friends of God because they believe God, just as our own friends believe us too. They should give us the benefit of the doubt (1 Cor 13:7). First Samuel 18 shows us just how closely our friendships can become. The Scriptures say, "As soon as he had finished speaking to Saul, the soul of Jonathan was knit to the soul of David, and Jonathan loved him as his own soul. And Saul took him that day and would not let him return to his father's house. Then Jonathan made a covenant with David, because he loved him as his own soul" (1 Sam 18:1-3). That may be the greatest friendship recorded in the Bible. Jesus said, "Greater love has no one than this, that someone lay down his life for his friends" (John 15:13), and Jesus did just that. There is such value in friendship, and even the friends of your family members are to be honored throughout the years and not forsaken when they're old. Solomon writes, "Do not forsake your friend and your father's friend" (Prov 27:10a), and this has no condition attached to it. We can assume it is until death.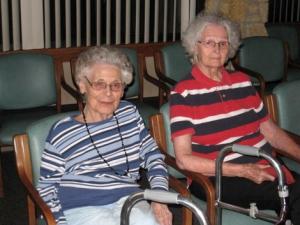 Fruitful
There are many people I know who I can call faithful. Not only have they been faithful to their family, employer, and their church, but they've also proven to be faithful to their friends. They don't agree on everything, but they are not going to be disagreeable because of it. Once again, Solomon's sage advice tells us that "Iron sharpens iron, and one man sharpens another" (Prov 27:17). That means sparks may have to fly, but we can grow in the faith when we are walking with God in community, and particularly with a godly friend. Our friends love us enough to tell us the truth, as the proverb says, "Faithful are the wounds of a friend; profuse are the kisses of an enemy" (Prov 27:6). One sound's better (kisses) than the other, but it won't really help us. Kisses from an enemy could be the kisses of a Judas' betrayal, but the wounds of a friend are not meant for our harm. They are meant for our good. Just like the Word of God cuts, it cuts in order to heal, and so the wounds of a friend are meant for spiritual healing. Common sense tells us that "One who is righteous is a guide to his neighbor, but the way of the wicked leads them astray" (Prov 12:28). Seeking counsel from the wicked might make us feel better, but the friend who is indeed a friend, will tell us what we need to hear, not what we want to hear, so as "Oil and perfume make the heart glad…the sweetness of a friend comes from his earnest counsel" (Prov 27:9). Our lives will be more fruitful with a godly friend.
Influence
I was always warned about running around with friends that'll get me in trouble, and in time, it happened. Even though I had not personally done anything wrong, I became an accessory the fact. Had I known what the Bible taught on this at an earlier age, I could've avoided a lot of heartache. The Apostle Paul wrote, "Do not be deceived: "Bad company ruins good morals" (1 Cor 15:33), and it sure did me, so pick your friends wisely, and "Make no friendship with a man given to anger, nor go with a wrathful man, lest you learn his ways and entangle yourself in a snare" (Prov 22:24-25). And if you're running with the crowd, that may not be good either as it says, "A man of many companions may come to ruin, but there is a friend who sticks closer than a brother" (Prove 18:24). That one friend who is closer than a brother or sister is better than a companion of many. James writes, "You adulterous people! Do you not know that friendship with the world is enmity with God? Therefore whoever wishes to be a friend of the world makes himself an enemy of God" (James 4:4).
Benevolence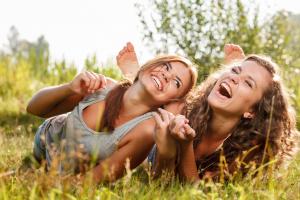 Jesus knew what being a friend was like and what a friend should be like. He said, "Greater love has no one than this, that someone lay down his life for his friends" (John 15:13). They may not have to lay down their physical life, but they will lay down their time for their friend, just as Job's friends did when he was under severe affliction. It says, "Now when Job's three friends heard of all this evil that had come upon him, they came each from his own place, Eliphaz the Temanite, Bildad the Shuhite, and Zophar the Naamathite. They made an appointment together to come to show him sympathy and comfort him" (Job 2:11). That's a true brother born for adversity. Laying down our life for our friends will more like be investing time and effort and resources into our friend's lives…and that sometimes means, just being a good listener.
Conclusion
After Jesus' earthly ministry was wrapping up, and prior to going to the cross, he told His disciples, "No longer do I call you servants, for the servant does not know what his master is doing; but I have called you friends, for all that I have heard from my Father I have made known to you" (John 15:15). Friends share things with one another that they know will not turn into gossip. The older we get, the more we need our friends, which is why the older we get, the more valuable our friends become, so if you have a friend, please share this with them, knowing, "A friend loves at all times, and a brother is born for adversity" (Prov 17:17).
Article by Jack Wellman
Jack Wellman is Pastor of the Mulvane Brethren Church in Mulvane Kansas. Jack is a writer at Christian Quotes and also the Senior Writer at What Christians Want To Know whose mission is to equip, encourage, and energize Christians and to address questions about the believer's daily walk with God and the Bible. You can follow Jack on Google Plus or check out his book Teaching Children the Gospel available on Amazon.