Love is more than a feeling…it is a verb, and it is the most powerful of all human emotions.
Love is a Verb
Love is not just a greeting card or saying "I love you." Love is a verb. It is what you do. The greatest display of love ever shown was at the cross (1 John 3:16), as God loved us first (1 John 4:19); we who were still ungodly, wicked enemies of His (Rom 5:6-10). God made the first move (John 6:44) and God made the final move (John 3:16). Love was no better displayed for all time than in the way Jesus came to give His life as a ransom for many (Mark 10:45). Jesus prayed three times to have the cup of Calvary removed, but knew that He must do the will of His Father in heaven. This was the only way (Acts 4:12), so He did it, despite the detestible cup of abominations that He was to drink. He drank from the dregs of sinful, human depravity, so He took upon Himself the sins of our flesh so that He might save those out of the flesh. Before, during, and after the cross, God's love was the motivating factor behind it all. This was love in action, so as you can see, love is a verb. It is what you do, not so much what you say. Loving God and loving others is more than a feeling…it is a sacrificial response (Matt 25:35-36) that is supernaturally infused by the Spirit of God.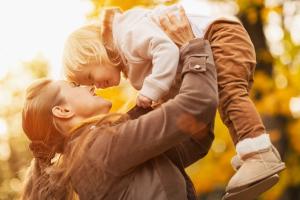 Love's Potent Power
Not long after Romania's brutal dictatorship was brought down (in 1989), researchers started looking at the orphanages. There were thousands and thousands of orphans left over from the thousands and thousands of Romanians who were imprisoned, brutally tortured, or murdered. The number of orphans vastly outstripped the number of parents by the almost 100,000. The toddlers were so desperate that they'd resort to doing anything to get someone to come and show them some attention. Other children rocked back in forth incessantly as if in another world, most were unable to communicate, and most of these children resisted being held. They weren't used to it. When they were held for changing or feeding or bathing, they squirm and try to get loose, but strangely, once they were freed, they'd reach back for the one who held them. Sadly, one-on-one attention was just not possible. There were just too many orphans and not enough workers. These children were craving attention as if they were addicted to a drug, but it was love that they needed. They craved attention, time, interaction, cuddling, talking, and all the other things we took for granted in our childhood, so here were thousands of children who were developmentally disabled, with little or no hope of a productive or happy future, and all because they had been left to themselves. We know that "a child left to himself brings shame to his mother" (Prov 29:15). Neglected children are hurt in ways we can't even comprehend, so it wasn't from a disability that these children suffered, but from the circumstances of being in isolation, and with precious little human contact. They were withering away because they had been neglected the love that every child needs. Love is essential to our survival, or at least a normal, functioning one.
Verses about Love
The Bible speaks about human, brotherly, and godly love, although there are more ways to love than just these three, but we know that love is greater than anything, even the spiritual gifts we have (1 Cor 13:13). The love of God is on an infinitely higher plain, because God's love was displayed in "that he gave his only Son, that whoever believes in him should not perish but have eternal life" (John 3:16). "God shows his love for us in that while we were still sinners, Christ died for us" (Rom 5:6), and "Who shall separate us from the love of Christ" (Rom 8:35a)? The answer is, no one or nothing can ever separate the child of God from God once they've trusted in Christ (Rom 8:38-39).
Brotherly Love
We are to love our brothers and sisters. For example, a friend who truly loves us doesn't bail out the moment things get difficult because a real "friend loves at all times, and a brother is born for adversity" (Prov 17:17). This means we are to "Love one another with brotherly affection. Outdo one another in showing honor" (Rom 12:10). If you say you love God but don't show it to your brother or sister, God says you are a liar! The Apostle John says, "If anyone says, "I love God," and hates his brother, he is a liar; for he who does not love his brother whom he has seen cannot love God whom he has not seen" (1 John 4:20). Every child of God knows "that we have passed out of death into life, because we love the brothers. Whoever does not love abides in death" (1 John 3:14), and love shows up in things like, it "bears all things, believes all things, hopes all things, endures all things" (1 Cor 13:7). God admonishes us all to "Be kind to one another, tenderhearted, forgiving one another, as God in Christ forgave you" (Eph 4:32). The point to all this is to "keep loving one another earnestly, since love covers a multitude of sins" (1 Pet 4:8). Jesus shows us just how radical this godly love is, shocking His audience by saying, we are to "Love your enemies, do good to those who hate you, bless those who curse you, pray for those who abuse you" (Luke 6:27-28). How can we love an enemy who hates us, curses us, and does bad things to us? Only through Christ can we do this (Phil 4:13). God did not give us what we deserve (His wrath); He gave us what we needed (His mercy and grace), so neither should we give people what they deserve…but what they need…and that is love.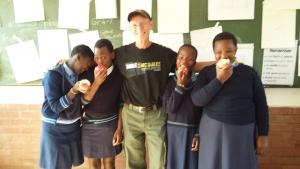 Conclusion
People won't know we're Jesus' disciples by our memorizing Scripture, winning a debate, or having perfect church attendance. People will know we are His disciples by our love for one another (John 13:34-35). This is how "all men" and woman will know who Jesus' disciples are…but conversely, who they are not (1 John 4:19). Love wins the day…and wins souls to Christ. God can use our love for others as a means to save some. Yes, God alone saves, but what a privilege to be used by God as a means to save those whom He has chosen. I love to share Christ because I love others. That means I am willing to endure name-calling, derogatory remarks, crude talk, and even being labeled a maniac. That's fine with me. I pray for everyone I come in contact with, regardless of what they say too or say about me. I can take a blessing or too for being insulted for His names' sake (Matt 5:10-12). What about you? "If you are insulted for the name of Christ, you are blessed, because the Spirit of glory and of God rests upon you" (1 Pet 4:13). Because God first loved us, we also ought to love others first; regardless of whether they believe or not. Remember, we too were once unbelievers (1 Cor 6:11), but God still loved us first! Let us make the first move and love others so that perhaps they might know Christ, and Him crucified.
Article by Jack Wellman
Jack Wellman is Pastor of the Mulvane Brethren Church in Mulvane Kansas. Jack is a writer at Christian Quotes and also the Senior Writer at What Christians Want To Know whose mission is to equip, encourage, and energize Christians and to address questions about the believer's daily walk with God and the Bible. You can follow Jack on Google Plus or check out his book Teaching Children the Gospel available on Amazon.