There is power in the tongue to either destroy or build up, but read about the benefits that encouragement bring.
Burdens Shared
I remember hearing that a joy shared is doubled, but a sorrow shared is halved, and I believe that is true, but I also believe that God wants us to take all of our burdens to Him. Jesus tells us all, "Come to me, all who labor and are heavy laden, and I will give you rest. Take my yoke upon you, and learn from me, for I am gentle and lowly in heart, and you will find rest for your souls. For my yoke is easy, and my burden is light" (Matt 11:28-30). If you are broken and crushed, then you are nearer to God than most of us are because it says, "The LORD is near to the brokenhearted and saves the crushed in spirit" (Psalm 34:18). When we have a burden, it's best to take it to the Lord, for He alone can "find rest for [our] souls," and by unloading our heavy burdens upon Him, He can "give you rest."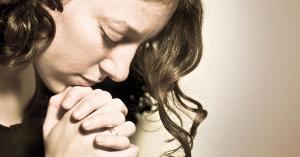 Giving Courage
The word discouragement generally means experiencing a loss of confidence or enthusiasm or dispiritedness, however discouragement can be given to others by the words we use, and these discouraging words can show our disapproval of what they're doing. Our toxic words can be creating difficulties for others, but discouraging someone from doing something is not always a bad thing. We may be trying to prevent someone from hurting themselves or others, but at other times, we can take the wind out of their sails and bring them down by what we say. Do our words build up or do they tear down? Do they encourage or do they discourage? To encourage someone means you support them, you give them confidence, and you give them hope. Our words can help persuade others to persevere or they can even stimulate a person toward personal development and growth, so to encourage someone is to give them the courage to keep pressing ahead. Discouragement takes that away, but our encouragement can build up a person just when they need it the most.
Transitions
When Moses had died, God tried to encourage Joshua because he was now the leader of a nation of millions, so God tells Joshua to "Be strong and courageous. Do not be frightened, and do not be dismayed, for the Lord your God is with you wherever you go" (Joshua 1:9). If we recognize the fact that God will never leave us or forsake us (Heb 13:5), then we can be encouraged and continue through life's struggles. The Apostle Paul asks us, "If God is for us, who can be against us" (Rom 8:31b)? When we feel discouraged and exhausted, read the Word of God because those "who wait for the LORD shall renew their strength; they shall mount up with wings like eagles; they shall run and not be weary; they shall walk and not faint" (Isaiah 40:31).
Building Up
You probably know your share of people who are discouraging to be around, but also those who are encouraging to be around, so if you don't want to be discouraged yourself, try to be around encouraging people. These are the kinds of people that build others up. They are courteous, they are polite, and they see the positive in things more than the negative. Paul instructs us to "encourage one another and build one another up, just as you are doing" (1 Thess 5:11), and don't let any "corrupting talk come out of your mouths, but only such as is good for building up, as fits the occasion, that it may give grace to those who hear" (Eph 4:29), so "Let each of us please his neighbor for his good, to build him up" (Rom 15:2). In this way, we can "pursue what makes for peace and for mutual upbuilding" (Rom 14:19). Tearing down others by words is easy, but so is building others up by encouragement, so "If possible, so far as it depends on you, live peaceably with all" (Rom 12:18). That is more easily done when we speak words of encouragement.
Encouragement from God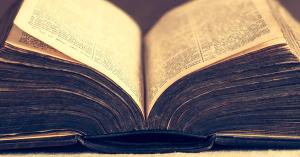 If there is a shortage of encouraging words from those you know, turn to the Scriptures and you can be encouraged. Be encouraged by the fact that "Every word of God proves true; he is a shield to those who take refuge in him" (Prov 30:5). Be encouraged that you "can do all things through him who strengthens me" (Phil 4:13). Be encouraged that you can "Cast your burden on the Lord, and he will sustain you; he will never permit the righteous to be moved" (Psalm 55:22). One thing we can be encouraged by is the fact that "God has not destined us for wrath, but to obtain salvation through our Lord Jesus Christ, who died for us so that whether we are awake or asleep we might live with him. Therefore encourage one another and build one another up, just as you are doing" (1 Thess 5:9-11). Is there someone you know who feels down? Build them up with words of promise from God, and there are many, like "The Lord your God is in your midst, a mighty one who will save; he will rejoice over you with gladness; he will quiet you by his love; he will exult over you with loud singing" (Zeph 3:17).
Conclusion
My prayer for you is that "the God of hope fill you with all joy and peace in believing, so that by the power of the Holy Spirit you may abound in hope" (Rom 15:13). When you are discouraged, have fears about the future, and are overwhelmed by the problems of today, remember that "God gave us a spirit not of fear but of power and love and self-control" (2 Tm 1:7). God will ensure that all things will work out for our very best (Rom 8:28), even if it doesn't look like the "very best." We can trust God with the future, especially since He's been there and back, and knows the end from the beginning. God is never taken by surprise. He is in charge…even in the midst of chaos. That should encourage you.
Article by Jack Wellman
Jack Wellman is Pastor of the Mulvane Brethren Church in Mulvane Kansas. Jack is a writer at Christian Quotes and also the Senior Writer at What Christians Want To Know whose mission is to equip, encourage, and energize Christians and to address questions about the believer's daily walk with God and the Bible. You can follow Jack on Google Plus or check out his book Teaching Children the Gospel available on Amazon.