What does Jesus mean by calling some, "Good and faithful servant?" Who is a faithful servant?
Faithful
What believer doesn't long for the day when Jesus will say to them, "Well done, good and faithful servant. You have been faithful over a little; I will set you over much. Enter into the joy of your master" (Matt 25:23). This is opposed to those who wouldn't even invest in what God had entrusted to them (Matt 25:24-27), but what does it mean to be a faithful servant. Jesus doesn't say "good and gifted servant," or "good and skilled servant." It is being faithful where He puts the emphasis, so what does it mean to be faithful, particularly a faithful servant of Christ? You don't have to look far to find out what we are commanded do (Matt 25:35-36; James 1:27). In fact, God has preordained good works for you do to, if you and I would only walk in (or do) them (Eph 2:10). Being faithful is going where and when one's needed. Ninety-percent of serving is just showing up, so being faithful means being available. One person that doesn't show up is one person who won't serve. That means more for someone else to do, so just showing up is essential to being a faithful servant. If you think what you are doing is insignificant, don't miss the fact that Jesus said that if "You have been faithful over a little," He "will set you over much," so you might "Enter into the joy of your master" (Matt 25:23). Your faithfulness doesn't depend on how little or how much you have, but what you do with it. Are you faithful in showing up and in using what you have been given by God?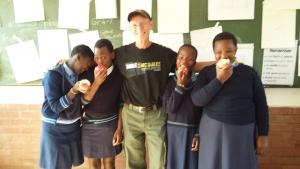 Available
If we make ourselves available, we'll be more faithful, but the world competes with our time and resources. It's a battle of the flesh verses the Spirit. It is just as the Apostle Paul wrote, "For I do not do what I want, but I do the very thing I hate" (Rom 7:15), and as a result, "I do not do the good I want, but the evil I do not want is what I keep on doing" (Rom 7:19). God often places opportunities to serve or share Christ, but sometimes we are thinking of ourselves too much and fear rejection. Let's face it. We all like to be liked, but that's not what we're called to. We are called to share Christ, and serve Christ by doing unto others, which Jesus' takes personally (Matt 25:40). The day will come when "each of us will give an account of himself to God" (Rom 14:12). For some that will be a day of rejoicing, but apparently, for some, it will be a day of shame, as they knew they were negligent in their calling, doing little or nothing for Christ. The Apostle John wrote in that context, saying, "And now, little children, abide in him, so that when he appears we may have confidence and not shrink from him in shame at his coming" (1 John 2:28). If you are abiding in Christ, you will be available for Christ. Abiding in Christ produces fruits of the Spirit, and Jesus said that it is "By this my Father is glorified, that you bear much fruit and so prove to be my disciples" (John 15:8). It's not so much ability as it is availability. I believe 90% of being a faithful servant is simply being available!
Teachable
One way to look at being faithful is to be abiding in Jesus' words, and those words are found in Scripture. The more we read the Bible, the more it reads us, and shows us where we come up short, but it also shows us ways we can be more faithful, and that's our desire; to be good and faithful servant. One aspect of being a faithful servant is sitting at the Master's feet and learning from Him, and that means reading His book, the Bible. This book helps us to yield to the Spirit more easily. The Bible helps us grow in holiness (sanctification), teaches us how to witness, and it reveals who are Jesus' disciples (John 13:34-35). A faithful servant learns from the Master, so more time spent with the Master and His Word, the more you will naturally want to serve Christ (Matt 25:35-36, 40). A person who has their portion of His daily Bread will recognize serving opportunities when they see them, having seen dozens in Scripture.
Flexible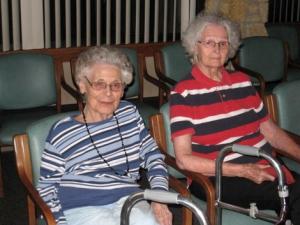 Your best friends, relatives, or spouse are generally the only ones you'd wouldn't worry about calling at three in the mourning if their car broke down. There's probably on a handful of people that most of us could call at that hour and ask for help, but that's what separates the faithful ones from those who are only friends when it's smooth sailing. When the waters get rough, many will bail out on us, but the faithful ones will not. It seems that the hardest times reveal who is and who is not closest to us. Scripture teaches us that "A friend loves at all times, and a brother is born for adversity" (Prov 17:17), even if that adversity comes at three in the morning. One thing about helping out was in a case where a nursery worker called in sick and so they asked the congregation if someone would be willing to lend a hand to the nursery worker assistant. I realize that there is no gift for emptying diaper pails, changing diapers, and feeding babies, but not one person offered to help, even though they only needed them for half an hour. That is until my wife stepped up. She was faithful, making herself available, and was flexible in serving where she could.
Conclusion
Today is closer than yesterday to the day when Jesus will say to some, "Well done, good and faithful servant. You have been faithful over a little; I will set you over much. Enter into the joy of your master" (Matt 25:23)? Notice that Jesus doesn't emphasize what is being done, or how much a person has, but what they've done with what they've been given. The widow's mite was the greatest of all giving that day. I believe that Jesus will say well done, good and faithful servant for being faithful in the things that He command us to do, and those things are revealed in Scripture (i.e. Matt 25:35-36, 28:19-20;James 1:27, etc.). He will see this being done to others, by in reality, it is being done unto Him (Matt 25:40). Having done nothing for Him is a serious problem (Matt 25:40), but that's the point. We do it for Him, and we do it to Him, and we do it for His glory (Psalm 115:1; John 15:8). Jesus is looking for those who will be faithful; who will make themselves available, those who will be open and remain teachable, and to be flexible in whatever situation God has placed them in. I worked as a janitor for seven years, and nothing is below our dignity if we do it as unto the Lord. There is no trivial servant who has so little that he or she could still not be faithful. Perhaps someday, maybe soon (?), you and I will hear Jesus say, "Well done, good and faithful servant. You have been faithful over a little; I will set you over much. Enter into the joy of your master" (Matt 25:23).
Article by Jack Wellman
Jack Wellman is Pastor of the Mulvane Brethren Church in Mulvane Kansas. Jack is a writer at Christian Quotes and also the Senior Writer at What Christians Want To Know whose mission is to equip, encourage, and energize Christians and to address questions about the believer's daily walk with God and the Bible. You can follow Jack on Google Plus or check out his book Teaching Children the Gospel available on Amazon.