We were created for a very specific purpose, and here are four specific purposes for which God created you.
To Glorify God
Everything was created for a purpose…including us. The Bible is clear about one of our purposes, and that is that we are to glorify God. For example, if we get into trouble, we are told to "call upon me in the day of trouble; I will deliver you, and you shall glorify me" (Psalm 50:15). The psalmist knew that it was "Not to us, O Lord, not to us, but to your name give glory, for the sake of your steadfast love and your faithfulness" (Psalm 115:1). Answered prayer gives God glory, so the Lord our God is to be praised and we should seek to glorify His name. We certainly have nothing to boast or brag about. The Lord says, "I am the LORD; that is my name; my glory I give to no other, nor my praise to carved idols" (Isaiah 42:8). If you look at the creation, you can see for yourself that "The heavens declare the glory of God, and the sky above proclaims his handiwork" (Psalm 19:1), so rightfully we should say, "O LORD, our Lord, how majestic is your name in all the earth! You have set your glory above the heavens" (Psalm 8:1). The first purpose for which we were created was to give God glory and make His glory known to others, which brings us to our second purpose…we were created to make disciples for Christ.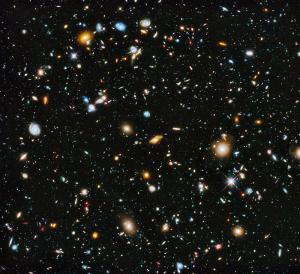 To Make Disciples
When Jesus gave the Great Commission, which in essence is an imperative command, He didn't give them a second option or Plan B. He said, "All authority in heaven and on earth has been given to me" (Matt 28:18b), and since God has given Jesus all authority in heaven and on earth, He is passing this authority on to them, which is why He can say, "Go therefore and make disciples of all nations, baptizing them in the name of the Father and of the Son and of the Holy Spirit" (Matt 28:19). That doesn't mean everyone that they share Christ with will become disciples of Christ. They are only told to go and make disciples, but it is generally understood that God will use them as a means to make disciples (Acts 2:47), and He did. He sent them into different parts of the world to bring the gospel since they had God's authority, but the Commission is not quite finished yet. Jesus tells them that they are to be "teaching them to observe all that I have commanded you. And behold, I am with you always, to the end of the age" (Matt 28:20).
Teaching of His Glory
You don't have to go very far to find out what Jesus taught His disciples (Gospels), and what He taught them to observe (i.e. John 13:34-35), but it's more than just making disciples. It's teaching them to observe the same things we learned in the New Testament. So how does making disciples glorify God? The more there are to worship and praise God in the kingdom, the more glory He will receive. In a prophetic Scripture, the psalmist writes, "All the nations you have made shall come and worship before you, O Lord, and shall glorify your name" (Psalm86:9). In the kingdom, "they [will] sing the song of Moses, the servant of God, and the song of the Lamb" (Rev 15:3a), asking, "Who will not fear, O Lord, and glorify your name? For you alone are holy. All nations will come and worship you, for your righteous acts have been revealed" (Rev 15:4). That is one of our purposes. It is to bring as many to Christ as the Lord our God will save, knowing that He alone saves (Acts 4:12), but He is still pleased to use us as a means to save some.
Works for His Glory
We know that we were created to glorify God, and part of that is done through disciple-making. God grants eternal life by His Spirit, and by means of someone sharing His Word. After that, they are taught the same things that Jesus taught His own disciples, and we find those teachings in the Bible. After they become His disciples, they do what He commands them to do (i.e. Matt 25:35-36). In fact, God has prepared works for them to do after they have been saved. The only question is, Will they walk in them (Eph 2:10)? Jesus told His disciples, "If you abide in me, and my words abide in you, ask whatever you wish, and it will be done for you. By this my Father is glorified, that you bear much fruit and so prove to be my disciples" (John 15:7-8). Fruit never glorifies us but it always glorifies God, because we can do nothing without Christ (John 15:5). We must remain in Him or abide or dwell in the Vine (Christ) or we will only bear wax fruit, and not genuine fruits of the Spirit, but we will also begin to bear good works as a by-product of our salvation, but even this is from the Spirit of God, therefore, all works we do give God glory. There is no good we can do in our own human strength (Isaiah 64:6).
Transformed for His Glory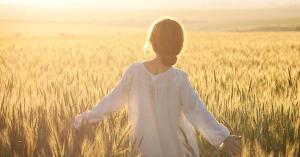 You've probably heard Romans 8:28 multiples times, where Paul writes, "And we know that for those who love God all things work together for good, for those who are called according to his purpose." It doesn't say that all things are good, or that only the good things work out for our best. It says all things, and I believe that means good and bad things, will work out for our very best. It's just a matter of time. At the time, it may not look or feel best, but only later will we see clearly that it was for our best…the good, the bad, and the ugly. Despite what it looks like today, we focus on the coming kingdom, because "In him we have obtained an inheritance, having been predestined according to the purpose of him who works all things according to the counsel of his will, so that we who were the first to hope in Christ might be to the praise of his glory" (Eph 2:11-12). It never says we will always completely understand that purpose, but I believe we can trust His purpose, even if we don't fully understand at the moment. After a person is brought to repentance and faith (Rom 2:4; 2 Tim 2:24-26), they become a new creation in Christ (2 Cor 5:17), but the struggle is not over. We are told, "Do not be conformed to this world, but be transformed by the renewal of your mind, that by testing you may discern what is the will of God, what is good and acceptable and perfect" (Rom 12:2), and this transformation runs deep. It makes us desire to live a life that is pleasing to please God, and not to please self all the time.
Conclusion
Paul says, that "whether you eat or drink, or whatever you do, do all to the glory of God" (1 Cor 10:31). That about covers everything, doesn't it? God seeks glory for His name and that's the reason He created us. "Everyone who is called by my name, whom I created for my glory, whom I formed and made" (Isaiah 43:7), should bring Him glory. There are more than just 4 purposes that we were created for, but there are no less than these four. If you can think of another one, please leave a comment so we can share it with the readers. For example, we know that the day is coming when "The nations shall see your righteousness, and all the kings your glory, and you shall be called by a new name that the mouth of the LORD will give" (Isaiah 62:2)…and all of this will give God glory, and that's just what He deserves.
Article by Jack Wellman
Jack Wellman is Pastor of the Mulvane Brethren Church in Mulvane Kansas. Jack is a writer at Christian Quotes and also the Senior Writer at What Christians Want To Know whose mission is to equip, encourage, and energize Christians and to address questions about the believer's daily walk with God and the Bible. You can follow Jack on Christian Crier or check out his book Teaching Children the Gospel available on Amazon.