The Word of God has power, but we need to tap that power in order to fight lust, so here are Bible verses that can help you defeat it when you meet it.
Wicked Hearts
The Bible teaches that the human heart is wicked, and even after the Spirit comes to live in the believer, there is still a tendency to sin (Rom 7), so even though they still sin, over time, they do sin less thanks to the work of the Spirit of God. At least they should, but the idea that the human heart has any redeeming value of itself is destroyed by Jeremiah the Prophet who wrote a rhetorical statement: "The heart is deceitful above all things, and desperately sick; who can understand it" (Jer 17:9)? We might think we fully understand our own heart, but God says, "I the LORD search the heart and test the mind, to give every man according to his ways, according to the fruit of his deeds" (Jer 17:10), but lusting is not so much a physical act as it is an act of the mind. In other words, we can sin by lusting in our minds. Jesus said "that everyone who looks at a woman with lustful intent has already committed adultery with her in his heart" (Matt 5:48), so sexual immorality is not just a physical act but can be committed in the mind. Of course, the physical act is worse as Paul said "that he who is joined to a prostitute becomes one body with her? For, as it is written, "The two will become one flesh" (1 Cor 6:16), but we can just as easily lust in our hearts if we don't flee temptation. Believers must realize that our "bodies are members of Christ? Shall I then take the members of Christ and make them members of a prostitute? Never" (2 Cor 6:15)!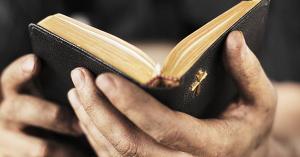 Will of God
People don't have to search very far to find out God's will for their life. It's spelled out very clearly in Scripture. For example, the Apostle Paul says that "this is the will of God, your sanctification: that you abstain from sexual immorality; that each one of you know how to control his own body in holiness and honor" (1 Thess 4:3-4). That's not a difficult theological issue to struggle over. It's very obvious. Paul says to Timothy (and to all), "flee youthful passions and pursue righteousness, faith, love, and peace, along with those who call on the Lord from a pure heart" (2 Tim 2:22), so it's God's will to flee passions of the flesh, "For all that is in the world—the desires of the flesh and the desires of the eyes and pride in possessions—is not from the Father but is from the world" (1 John 2:16). Fleeing, or getting away from passions and sexual immorality takes an act of the will. The Spirit of God will tell us to flee, but we must be the ones to move our feet, therefore, Paul says, "Flee from sexual immorality. Every other sin a person commits is outside the body, but the sexually immoral person sins against his own body" (1 Cor 6:18). This is all the more reason we must "Put to death therefore what is earthly in you: sexual immorality, impurity, passion, evil desire, and covetousness, which is idolatry" (Col 3:5).
The Word
Scripture teaches us that the Word of God is living and active (Heb 4:12-13), and the Word works in the hearts of believers, but also in those who do not yet believe, but will. The Spirit quickens us to new life in Christ (Eph 2:1-5), but the Spirit of God and the Word of God make a potent defense against temptation and sin. For example, many men and women who have battled pornography have learned that by memorizing Scripture, they can pull out a resource for when they're tempted to sin. Perhaps one of their favorites is Job's statement, "I have made a covenant with my eyes; how then could I gaze at a virgin" (Job 31:1)? King David understood that the Word of God can help us avoid sin. He wrote, "I have stored up your word in my heart, that I might not sin against you" (Psalm 119:11). It's almost as if he's saying, "I have stored up your word in my heart so that I might not sin against you." The Apostle Peter reminds us "as sojourners and exiles to abstain from the passions of the flesh, which wage war against your soul" (1 Pet 2:11), so there's a war going on. It's a battle of the mind….a battle with the pulls of the world, the desires of the flesh, and demonic influence. Pulling Scriptures from memory can help, like Proverbs 6:25-26 where Solomon wisely wrote, "Do not desire her beauty in your heart, and do not let her capture you with her eyelashes; for the price of a prostitute is only a loaf of bread, but a married woman hunts down a precious life." Millions of lives…and millions of families have been irreparably damaged by sexual immorality. That's why the Bible teaches that it's so serious, and all the more reason we need to fight lust when we're tempted. And we're not alone in this battle because "each person is tempted when he is lured and enticed by his own desire. Then desire when it has conceived gives birth to sin, and sin when it is fully grown brings forth death" (James 1:14-15). This means we can't pass the buck and say my friends (or the Devil) made me do it. In the end, we're responsible for our own actions.
Conclusion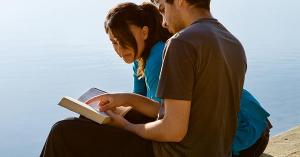 If believers will hide or memorize God's Word in their heart, and flee temptation when it comes, they'll have a better chance of avoiding sexual immorality, but that's getting harder and harder to do in this day and age. The glut of media makes it nearly impossible to avoid sexually explicit images, but by memorizing Scripture, and yielding to the Spirit's voice, it can motivate our feet to run…or, "Flee from sexual immorality," and that's the whole idea. We can commit adultery by lusting in our hearts…but this may be a deadly precursor to the real thing…sexual immorality, which we clearly know is not the will of God. In fact, Paul says that "orgies, and things like these" are done by those who "will not inherit the kingdom of God" (Gal 5:21).
Article by Jack Wellman
Jack Wellman is an ordained elder of the Brethren Church and a Pastor and Prison Minister in the State of Kansas, but also a writer at Christian Quotes and What Christians Want to Know which address questions about the Bible. He also plants ministries like nursing home ministries, Outreach for the poor, and other evangelistic activities, and check out his book Teaching Children the Gospel available on Amazon.