Roman's chapter 7 has been described as the titanic battle between the old nature and the new, and it's a battle royal between the Spirit and the flesh.
None are Good
There are countless numbers of people I've witnessed to who believe they're a "pretty good person," and have done enough good things to go to heaven, so it amazes me how some people think that the Father Who willed Jesus' brutal suffering and death on a cross (Isaiah 53), would let them slide because they're a good person or done some good things. God "did not spare his own Son" (Rom 8:32a), so why do they think He'll spare them who have rejected Christ? We tend to compare ourselves with others, thinking, "At least we're not as bad as so and so," but it's not wise to compare ourselves with others (2 Cor 10:12). That's not a good standard to have. We need the very righteousness of Christ (2 Cor 5:21). We could add up all the good works by humans from the time of Adam and that would still not absolve even one sin. "None is righteous, no, not one" (Rom 3:10), and for that one holdout who thinks they're the exception, Paul again says, "no one does good, not even one" (Rom 3:12b). Twice Paul says "not one" because he knows human nature and our tendency to justify ourselves. We do this by associating our good works with righteousness, but God will not accept our works (Isaiah 64:6). That is self-righteousness, and it is a stench in the nose of God. Only Christ's finished work will be accepted, so it is not 9 out of 10 who fall short of God's holy standard, but "all have sinned and fall short of the glory of God" (Rom 3:23).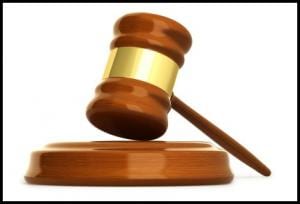 The Law
The Bible teaches that we all stand guilty before God, and are without excuse (Rom 1:18-22), because "we know that whatever the law says it speaks to those who are under the law, so that every mouth may be stopped, and the whole world may be held accountable to God" (Rom 3:19). The Law's not the problem…the problem is with lawbreakers. That would be us (Rom 3:23), so there is nothing wrong with the Law. In fact, the Law tells us what sin actually is (Rom 7:12), and sin is lawlessness, or lawbreaking (1 John 3:4), "So the law is holy, and the commandment is holy and righteous and good" (Rom 7:12) because it exposes sinful human creatures who are anything but good. Paul says to the Galatian churches which were being infiltrated by law-keeping Jews, "Let me ask you only this: Did you receive the Spirit by works of the law or by hearing with faith" (Gal 3:2)? We know it isn't by the Law that we are saved, but only by grace (Eph 2:8-9). The danger is, "all who rely on works of the law are under a curse; for it is written, "Cursed be everyone who does not abide by all things written in the Book of the Law, and do them" (Gal 3:10). Of course, there is no human that can keep the Law. Only Jesus Christ ever kept the Law and did so perfectly.
The Daily Struggle
After God brings a person to repentance and faith in Christ (John 6:44; Acts 5:31, 11:18; 2 Tim 2:24-26), the battle's just beginning. They are both, and at the same time, sinner and saint. In the struggle for sanctification, the Spirit helps us, but we are our own worst enemy. Paul wrote, "I do not understand my own actions. For I do not do what I want, but I do the very thing I hate" (Rom 7:15). That's me! I don't always do what I want to do or know what is right to do, but instead, I do what I didn't want to do, or what I know is wrong. The good news is, the Spirit of God tells us when something is right and something is wrong, but even with the Spirit's help, like Paul, "I do not do the good I want, but the evil I do not want is what I keep on doing" (Rom 7:19), but thankfully, it is the Spirit that tells us the difference between what is right and what is wrong. When Paul finally sees his helplessness, he cries out, "Wretched man that I am! Who will deliver me from this body of death" (Rom 7:24), but then he answers his own question by telling us that it is only "through Jesus Christ our Lord" (Rom 7:25) that he will be delivered.
Conclusion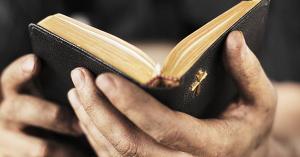 I am so busy working on the guy in the mirror that I cannot possibly be worried about others who likewise struggle with sin. There are sins of commission, sins of omission, and even in our thought life we can sin, but you are not alone since "No temptation has overtaken you that is not common to man. God is faithful, and he will not let you be tempted beyond your ability, but with the temptation he will also provide the way of escape, that you may be able to endure it" (1 Cor 10:13). Yes, we have met the enemy and it is we! Jesus' council is, "Watch and pray that you may not enter into temptation. The spirit indeed is willing, but the flesh is weak" (Matt 26:41).
Jesus Christ was tempted beyond what any of us could resist, so "we do not have a high priest who is unable to sympathize with our weaknesses, but one who in every respect has been tempted as we are, yet without sin" (Heb 4:15). If there is anyone that understands temptation, it is Jesus, "because he himself has suffered when tempted, he is able to help those who are being tempted" (Heb 2:18). Wouldn't you prefer a Counselor Who has been through more temptation than we will ever be? One Who has overcome the world and gave His life as a ransom for us (Mark 10:45)?
We all sin, but we can all confess our sins and be cleansed from all of our unrighteousness (1 John 1:9). As far as God is concerned, if we've trusted in Christ, we've received the very righteousness of Christ. And that is only because God "made him to be sin who knew no sin, so that in him we might become the righteousness of God" (2 Cor 5:21). A great big "hallelujah!" would be very appropriate right about now.
Article by Jack Wellman
Jack Wellman is an ordained elder of the Brethren Church and a Pastor and Prison Minister in the State of Kansas, but also a writer at Christian Quotes and What Christians Want to Know which address questions about the Bible. He also plants ministries like nursing home ministries, Outreach for the poor, and other evangelistic activities, and check out his book Teaching Children the Gospel available on Amazon.