The joy of the Lord is a source of strength, but it's so much more.
Joy is a Gift
If you are grieving or going through a difficult time right now, it's hard to have joy, but the joy of the Lord is a great source of strength, but it's also a gift from God. Human joy can't take us very far. It disappears in the dark shadows of our trials and tribulations, but the joy which God gives is permanent and is as eternal as the life God has given us through Christ. Prior to Jesus going to the cross and returning to the Father, He told His disciples, "Until now you have asked nothing in my name. Ask, and you will receive, that your joy may be full" (John 16:24). Notice that they must have had some joy in order for it to be full, so even though the disciples were troubled about Jesus leaving them, He said, "you have sorrow now, but I will see you again, and your hearts will rejoice, and no one will take your joy from you" (John 16:22). The Lord has "spoken to you, that my joy may be in you, and that your joy may be full" (John 15:11). The psalmist understood that joy did not from a human source, but from God, writing, "You have put more joy in my heart than they have when their grain and wine abound" (Psalm 4:7). What God puts there, stays there, so first of all, joy is a gift from God.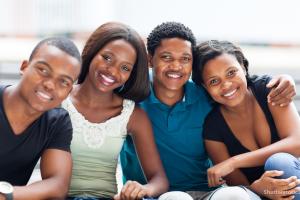 Joy is Strength
During the times that we grow weary and might feel overwhelmed by life's circumstances, we need only look to God to renew the joy in our lives. After Jerusalem was repopulated by the exiles, the people wept after hearing the law read, so in trying to encourage the Jews, Nehemiah, Ezra, and the Levites told the people, "Go your way. Eat the fat and drink sweet wine and send portions to anyone who has nothing ready, for this day is holy to our Lord. And do not be grieved, for the joy of the LORD is your strength" (Neb 8:20). It's easy to have joy in the Lord when things are going good, but when it gets hard, we must think about God's blessings. Think about His great kindness, love, mercy, and grace, and the joy of being cleansed by the blood of the Lamb of God. That joy is indescribable. All the guilt is gone. All our sins are forgiven. Whoever is now in Christ, can stand before God, being seen as having Jesus' own righteousness (2 Cor 5:21). Some shout for joy at the moment they're saved or after they're baptized, but so do their family and loved ones. Jesus told His disciples, "you have sorrow now, but I will see you again, and your hearts will rejoice, and no one will take your joy from you" (John 16:22). Joy is not only a gift, it's a source of strength, and it's permanent!
Consider it Joy
Every person who trusts in Christ will experience persecution, trials, and tribulations, but the believer does not have to base their joy upon circumstances. They've learned, like the Apostle Paul, to be content is all circumstances (Phil 4:11-13). Paul's contentment rested in Christ, not in circumstances. He knew that God does not change, so Paul's contentment remained. James tells us to "Count it all joy, my brothers, when you meet trials of various kinds, for you know that the testing of your faith produces steadfastness" (James 1:2-3). The word "count" means to consider, or reckon it as such. We could consider the trials and tests of our faith as joy, knowing that God is testing our faith, but He does not test our faith in order that He'll learn how strong or weak it is (He is omniscient). It is in order for us to know how strong or weak it is. Most believers I know are yearning for the day of Jesus' appearance because that's when the "tests" will be over. The Apostle Peter tries to encourage the church by telling then that, even "Though you have not seen him, you love him. Though you do not now see him, you believe in him and rejoice with joy that is inexpressible and filled with glory" (1 Pet 1:8). When you're waiting for someone at the airport, knowing the time of their arrival is drawing near, you naturally have a building sense of joy. You cannot wait to have that joy fulfilled when you finally see them. That's counting it all joy!
Joy is Good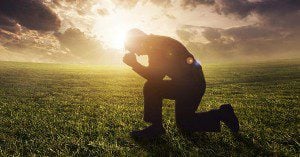 You've probably heard the Proverb, "A joyful heart is good medicine, but a crushed spirit dries up the bones" (Prov 17:22), and I don't have to go into scientific evidence to show that this is true, but the point it, joy is good for us. When we worship with our brothers and sisters, we rejoice and sing, "This is the day that the Lord has made; let us rejoice and be glad in it" (Psalm 118:24). And why shouldn't I be glad since God has "shown to me the path of life; in your presence there is fullness of joy; at your right hand are pleasures forevermore" (Psalm 16:11), however, we can't have the "fullness of joy" without the Holy Spirit, so why not be more joyful because God's "anger is but for a moment, and his favor is for a lifetime. Weeping may tarry for the night, but joy comes with the morning" (Psalm 30:5). I know what gives God, the holy angels, and me great joy. It's when even one person puts their trust in Christ. This brings me joy; it brings the new believer joy; and it brings God and the holy angel's great joy too. Jesus said that "there is joy before the angels of God over one sinner who repents" (Luke 15:10). Paul adds that "the kingdom of God is not a matter of eating and drinking but of righteousness and peace and joy in the Holy Spirit" (Rom 14:37).
Conclusion
I think joy is contagious. When someone around you is joyful, it's hard not to notice, but the most powerful thing about joy is that it's a source of strength for us. Joy is a natural byproduct of being chosen by God; being saved by God; and having God's Spirit live within us. It joy is also a fruit of the Holy Spirit. Paul writes that "the fruit of the Spirit is love, joy, peace, patience, kindness, goodness, faithfulness" (Gal 5:22), so joy is a gift from God; joy is a source of strength; and joy is a fruit of the Spirit. We can also consider the tests, trials, and tribulations as joy, knowing the end result. And finally, joy is good for us and good for those around us. Our secure standing before God in Christ ought to fill us with joy, because now, there is no more condemnation for those who are in Christ (Rom 8:1). What could be better than that!?
Article by Jack Wellman
Jack Wellman is an ordained elder of the Brethren Church and a Pastor and Prison Minister in the State of Kansas, but also a writer at Christian Quotes and What Christians Want to Know which address questions about the Bible. He also plants ministries like nursing home ministries, Outreach for the poor, and other evangelistic activities, and check out his book Teaching Children the Gospel available on Amazon.